Brandon Zech and special guest John Forse on an artist's mystery love letter, the tolerance of Marfans for Chinati Weekend, and a show for people who aren't that crazy for newer art.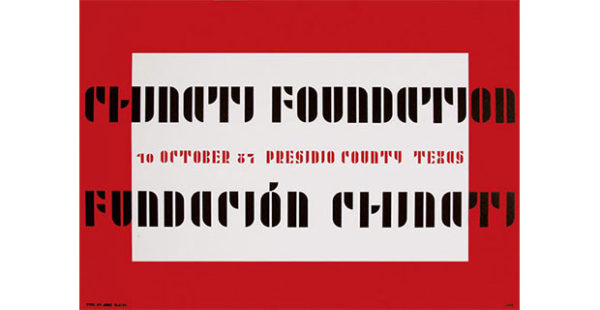 1. Chinati Weekend
Multiple events at multiple venues across Marfa
October 6 – 8
To see an expanded list of events, please check out our West Texas events page.
It's that time of year — Chinati Weekend is back! This year's festivities include the opening of a new artwork by Bridget Riley, a performance by Solange, and more.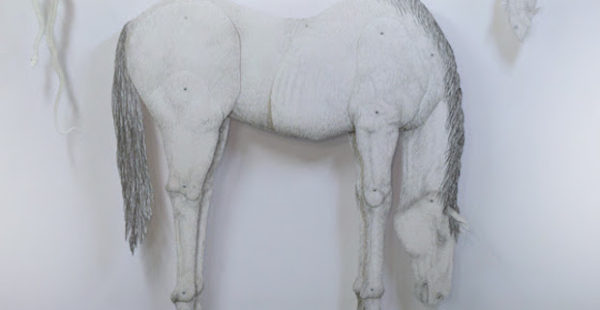 2. Paul Kittelson: On the Line
Devin Borden Gallery (Houston)
October 6 – November 11,
Opening October 6, 6-8PM
An exhibition of new works by Paul Kittelson. "Kittelson is known for wryly humorous critique and social commentary in works ranging from intimately scaled wall-based assemblages to monumental public commissions." This exhibition marks the opening of Devin Borden Gallery's new space at 3909 Main Street. The gallery was previously located at 3917 Main Street.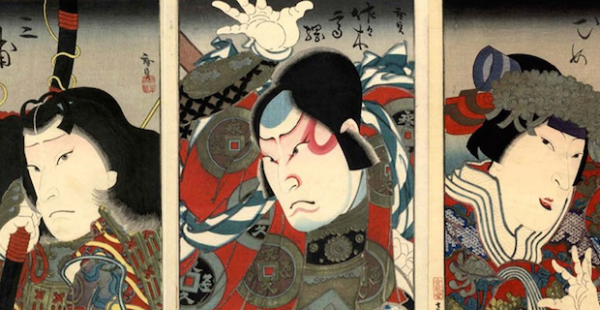 3. Styled with Poise: Figures in Japanese Paintings and Prints
Crow Collection of Asian Art (Dallas)
July 8 – January 7, 2018
An exhibition of paintings and prints created during the Edo period (1603–1868) in Japan. The show includes hanging scrolls and screens, which were displayed in people's homes, along with woodblock prints, which were widely produced and acquired by commoners in Japan.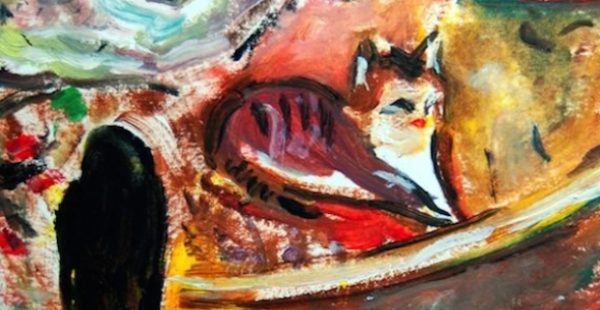 4. Lauren Moya Ford: Like a Flower and a Current of Air
September 16 – October 7
Front Gallery (Houston)
A show of paintings and an artist book by Lauren Moya Ford. The artist on her work: "The paintings in this exhibition are based on a series of 35 mm photographs that I took in the Iberian Peninsula. The new artist book Nine Postcards and a Love Letter features a selection of postcards that I've collected over the past year paired with short writings about art historical and personal moments that these objects evoke, from speculations about my mother's girlhood in Spain to falling in love with a 19th century French painter."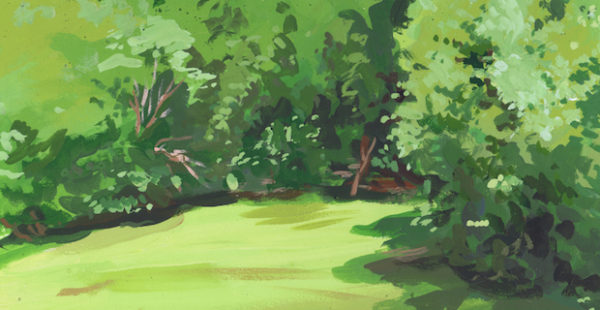 5. John Forse: My Best
Paris Junior College Art Department Foyer Gallery (Paris)
September 26 – October 30
A show of gouache and watercolor paintings by Houston-based artist John Forse. "Working primarily from direct observation, the paintings include landscapes, architecture, and scenes taken from a typical week, such as garbage cans on the curb and a man fishing along a bayou."