Christina Rees and Brandon Zech on sofa art, using only the sun to light a show, and Samantha and Rebecca's slumber party.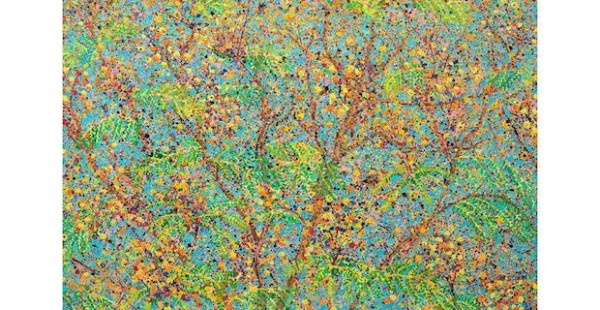 1. Jim Stoker
Valley House Gallery (Dallas)
July 30 – September 3
Opening July 30, 6-8PM
An exhibition of works by Texas artist Jim Stoker. The paintings in the show use Stoker's signature "confetti/splatter" technique to create representations of natural life and landscapes.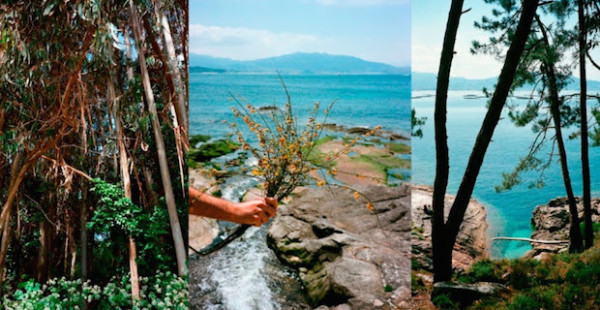 2. Lauren Moya Ford: New Hands on Old World Flowers
Big Medium (Austin)
July 15 – August 13
An exhibition of works by Lauren Moya Ford. The show is comprised of paintings, photographs, artist books, ceramic vessels, videos, and performances that communicate the artist's experiences of living in Spain for the past year.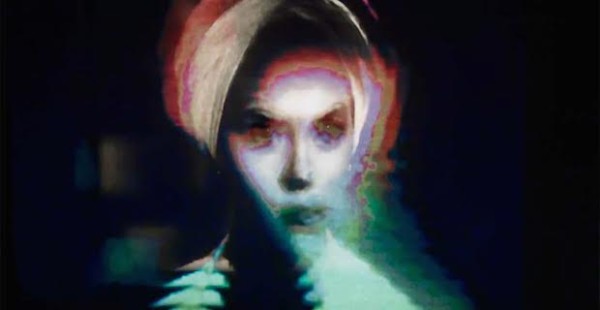 3. Hybrid Cinema: Films, Videos, and Expanded Cinema by Michael A. Morris
Church In The Cliff (Dallas)
July 29, 8:30PM
Read our piece about Morris' work here.
A program of performances and single channel videos created by Michael A. Morris. "Each work, in its own way, taps into an anxiety around the dichotomy of archival and ephemeral forms of moving images."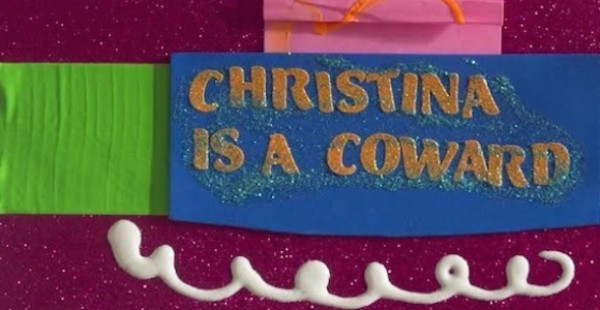 4. Megan Solis: Christina is a Coward
Hello Studio (San Antonio)
June 30 – August 15
Reception August 4, 6-10PM
Performance August 5, 8:30PM
An exhibition of works by Megan Solis, Hello Studio's second resident. The works in the show draw on the "external and internal pressures to pursue and perform happiness" to explore the artist's relationship with others.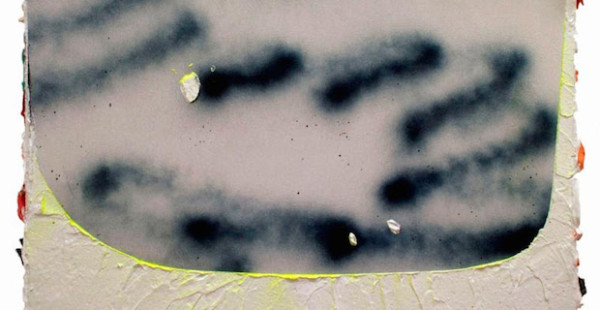 5. Homelife: A Group Exhibition
Inman Gallery (Houston)
July 8 – August 20
An exhibition organized by Dana Frankfort and Gael Stack and featuring works by Charis Ammon, Patricia Gonzalez, Spencer Harris, Vera Iliatova, Tracey Keller, Melinda Laszczynski, Trevon Latin, Joshua Litos, Lisa Ludwig, Cat McCaully, Jordan McGroary, Aranxa Ortega, James Radcliffe, Richard Ryan, Henry Sekimotto, and Kelli Vance.