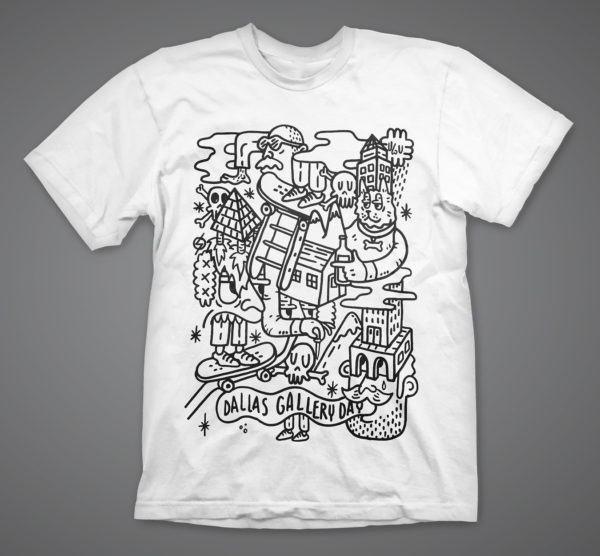 This Saturday, July 15, from noon to 6 p.m. is the 6th installment of Dallas Gallery Day. This year there are 30 galleries participating, including all the usual suspects such as The Public Trust, PDNB, Liliana Bloch, Holly Johnson, Barry Whistler, et al., and a few new spaces as well. For a full list of participating galleries, go here. The event was founded by Brian Gibb of The Public Trust. It's a "a city-wide, mid-summer celebration featuring the city's leading art spaces."
There's an afterparty with food and drinks (compliments Brooklyn Brewery) at SITE 131 from 6 to 8 p.m. featuring DJ Tony Schwa.
Via the website: "Philadelphia-based artist Kyle Confehr has designed this year's Gallery Day t-shirt, which will be given away to the first 15 people at each participating gallery. Along with your T-shirt you will receive a raffle ticket which will make you eligible for winning this year's GOLDEN TICKET which is good for $1,000 in Visa gift cards, which can be used at 1 of the participating galleries of your choice."
For all the info you need, please go here.