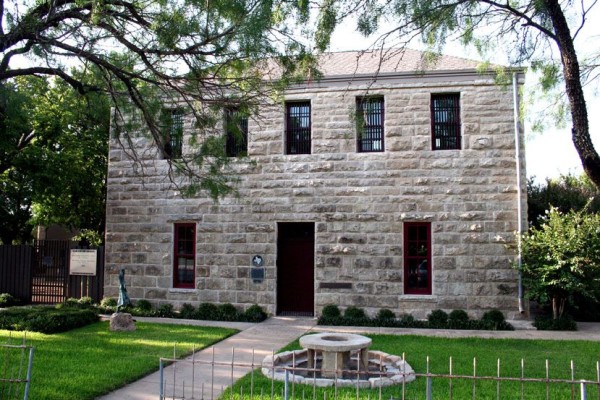 The Old Jail Art Center in Albany, TX has recently announced the appointment of Patrick Kelly as the organization's new Executive Director. Kelly has a long history at the OJAC—he first began working for the organization as a Preparator/Facilities Manager in the early 90s and became the curator in 1997. Since then, he has steadily built a reputation for his solid, very interesting program of the best artists working in Texas today. He is also a practicing artist.
Most recently, Kelly was responsible for supervising gallery renovations at the OJAC and for overseeing two publications: a monograph titled Borderline Greatness: Camp Bosworth, as well as the first catalog documenting the Old Jail's permanent collection.
In one of his first duties as Director, Kelly is overseeing construction of a new 2,200 square foot building to house the Robert E. Nail Jr. Archives, a collection of documents that "encourages the discovery and understanding of our regional and institutional history."
Next time you're in Fort Worth, make the 2-hour drive west and check out this gem of a space.