GOURDS!! And punk's not dead. Here's the lineup:
1. Jules Buck Jones
Conduit Gallery, Dallas
Through June 20, 2015
Three new exhibitions: Jules Buck Jones' "Portraits of an Invisible Predator"; Matt Clark's "Serendipity"; and Scott Daniel Ellison's "Short Stories."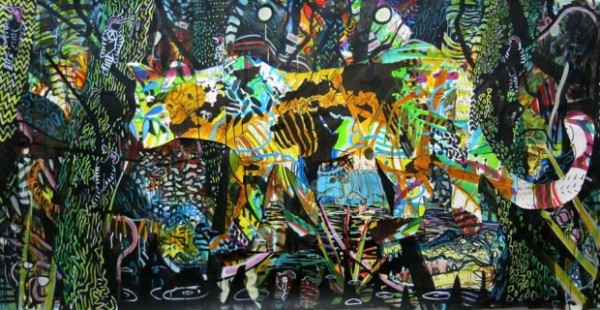 (The photo of Jules Buck Jones in the video is by Rodney Rogers.)
2. Reading: Richard Hell
Contemporary Arts Museum Houston (CAMH)
May 23 | 2–3 pm
A reading by Richard Hell, the author of I Dreamed I Was A Very Clean Tramp, is held in conjunction with Marilyn Minter: Pretty/Dirty.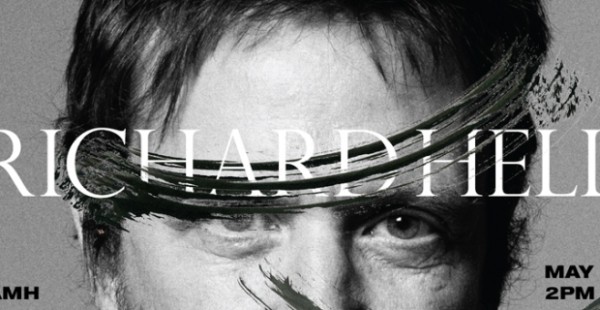 3. Natasha Bowdoin: HEX∆M
Old Jail Art Center, Albany
Through May 24, 2015
Intricately layered collages by artist Natasha Bowdoin, taking some inspiration from the initials HEX∆M carved into the limestone blocks that form the OJAC's 1877 jail. This show is part of the Cell Series of exhibitions.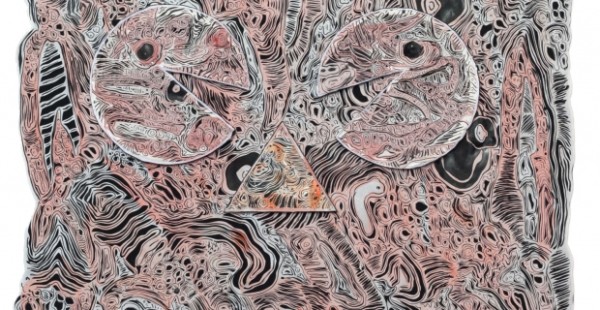 4. Shape Zines Pop-Up
The Reading Room, Dallas
May 23, 2015 | 12–7 pm
Zines! Zines! Organized by Randy Guthmiller: Sally Glass, Brooke Granowski, Larry Carey, Evan Henry, Travis LaMothe, Shelby Meier, Patrick Romeo, Lauren Smart, Zeke Williams.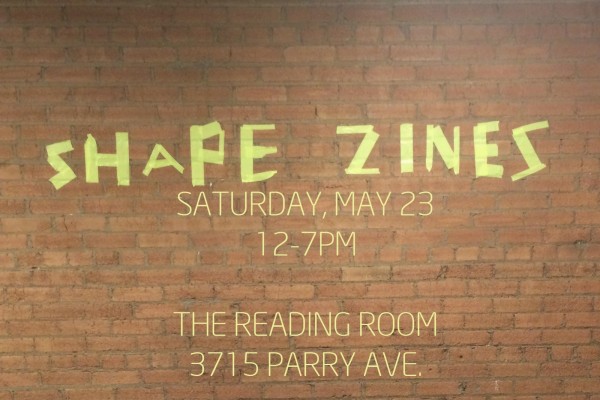 5. Southwest Gourd Fine Art Show
Kerr Arts & Cultural Center, Kerrville
May 21 – June 28, 2015
Special event: May 23, 2015 | 1–3 pm
A juried exhibition featuring over 150 pieces of gourd art by artists from around the country using every technique and style imaginable on the natural pods.