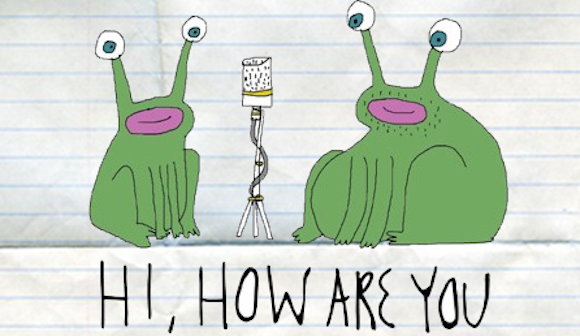 Bale Creek Allen is opening a new gallery this weekend in Austin (at 916 Springdale Road, Building 2), appropriately called Bale Creek Allen Gallery. Why do we have high hopes for the coolness factor of this new gallery?
Bale, a prolific artist who works in a multitude of mediums (view works here), is also the son of artist/songwriter Terry Allen and writer/actress/artist Jo Harvey Allen. During his childhood, Bale was hanging out with the likes of Ed Ruscha, Bruce Nauman, Chris Burden, John Baldessari, and William Wegman.
Also, the inaugural exhibition, which opens March 12, 7-10pm, will feature 50 works by Daniel Johnston, Texas' favorite bipolar, schizophrenic, romantic, lo-tech musician and artist, and the subject of the 2005 documentary The Devil and Daniel Johnston. Daniel will be playing live with a band at the opening.
That's a pretty good start, Bale!