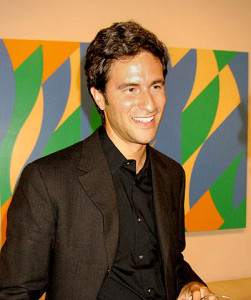 Los Angeles County Museum of Art director Michael Govan (who was in Houston a couple of weeks ago with Robert Irwin for Glasstire's ragingly successful Off Road evening) isn't wowed by the number of people flooding the Curatorial Studies programs across the country, or what they're bringing to the table once they graduate.
Most of the grads are specializing in contemporary art, he noted, and "It's creating an even bigger artificial bubble around contemporary art," he said. "Churning out more and more people who are in that circuit, and now that field is so chock full of people—it's so competitive."
Stephanie Barron, the senior curator for LACMA, added that people coming into the profession from these programs "think that Warhol is an Old Master." Govan says: "What we're looking for is a person that comes with a specific experience or a set of ideas or a deep passion for something in particular."
For more on this, go here.