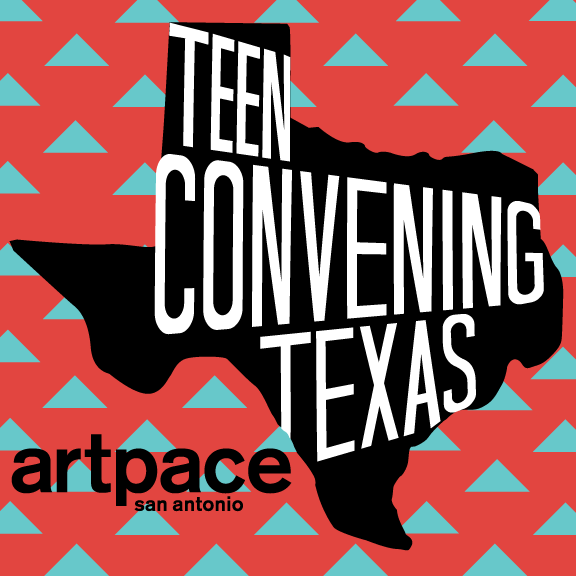 Two weeks ago, Artpace hosted the first Texas Convening for Teens in the Arts, a two-day event featuring presentations, roundtable discussions, and workshops with regional contemporary artists for teens and educators. This year, teens from seven different Texas museums convened for the conference. Diana Jimenez and Katie Wolfe, both from Contemporary Art Museum Houston's Teen Council, documented their journey for us.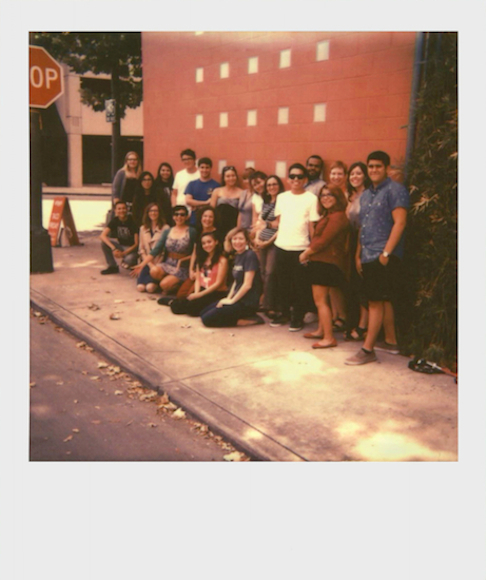 1. One educator and two teens from seven arts organizations across Texas were invited to represent their institution during a two-day event. Before stepping out of my hotel room on the first day of the Teen Convene, I wrapped a Polaroid around my neck and put a camera bag on my shoulder ready to capture all of the fun ahead.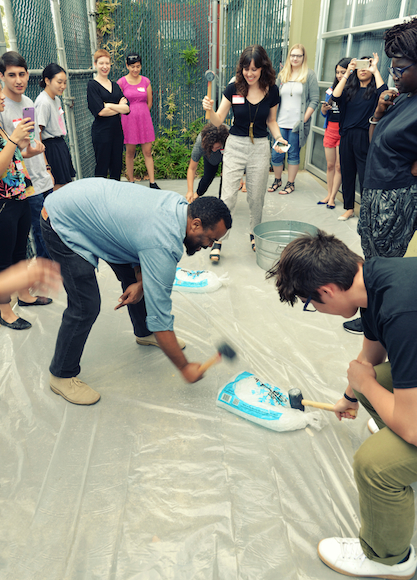 2. After breakfast tacos early Thursday morning, everyone was called outside for a warm-up workshop lead by Autumn Knight, a Houston-based performance artist who was part of Artpace's residency program this past Spring. She encouraged us to literally "break the ice" using heavy sledgehammers and big bags of cubed ice.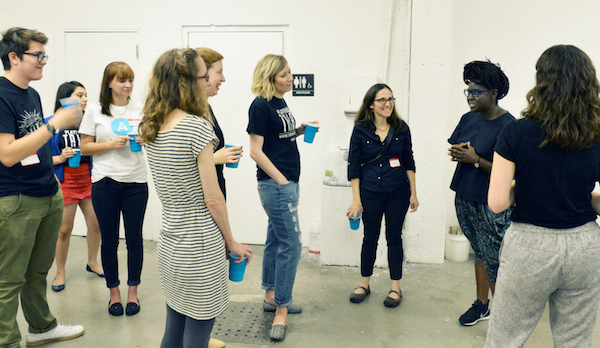 3. Knight then led us inside for a mock art reception complete with Perrier, Solo cups, and finely crushed ice. As we mingled, everyone soon began to notice that the cups played an important role as a speaking prop and comfort object.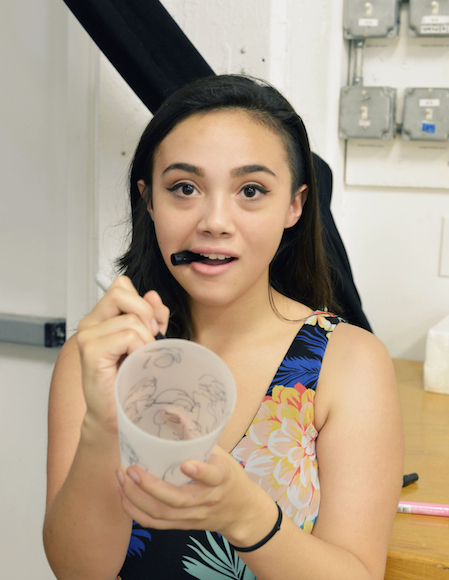 4. Art workshops were also part of the Convening. Here, Jessica Beall, a SAY Sí visual art student from San Antonio, is drawing a blind contour line portrait of me onto a plastic cup.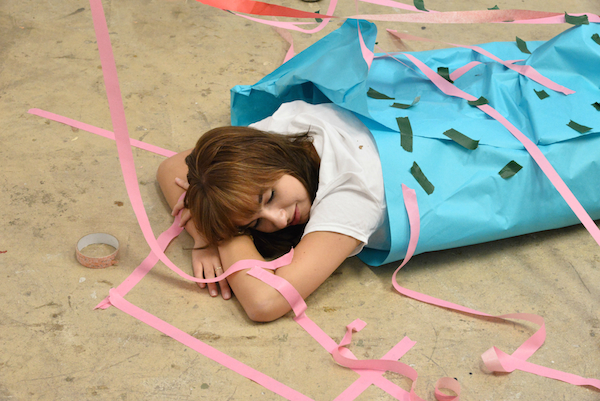 5. During the final part of Knight's workshop, our group created a series of performances based on the supplies we were given. In this picture, Bronwen Sandle, a teen council member of The Contemporary Austin, is performing a piece about the marginalization of burritos.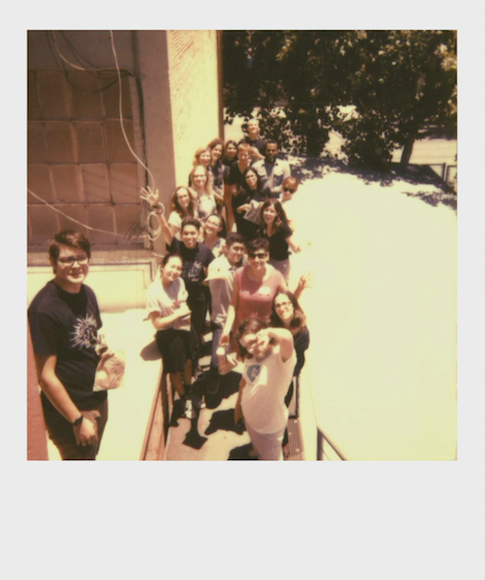 6. After the morning workshop, groups of teens from each organization presented to a public audience until the early afternoon. This photo was shot on an outdoor staircase leading up to Artpace's rooftop patio where we had just been served a delicious lunch.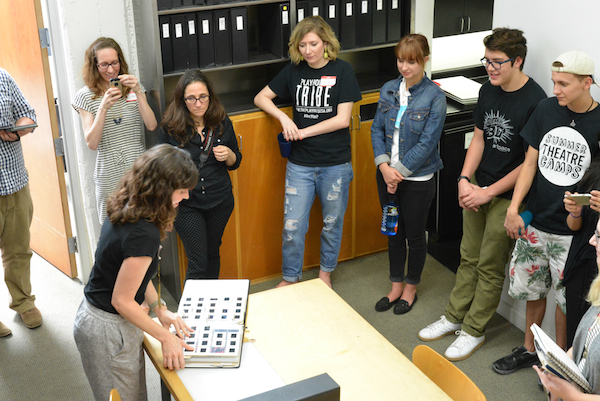 7. With food in our bellies, we continued on a tour of Artpace with Taylor Browning, one of the key organizers of the Texas Teen Convene. She showed us Artpace's extensive archive and resource library filled with documentation of each artist-in-residence's work (including old 35mm slides), as well as the latest art magazines.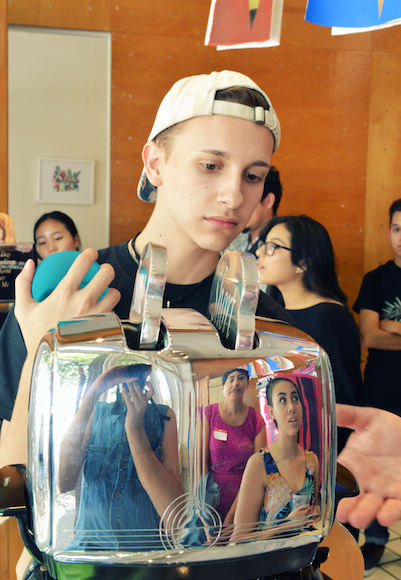 8. In the Window Works gallery, I snuck myself into the reflection of a piece in Katie Pell's Bitchen Diorama. Also admiring the metal toaster is Wes Smith, a member of San Antonio's Playhouse teen theater program.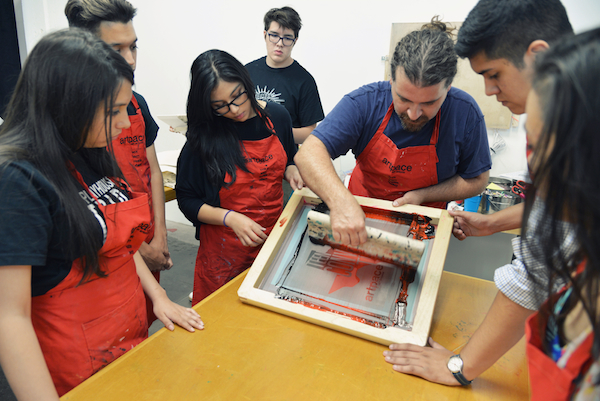 9. When the tour was completed, we walked back to Artpace's workshop space to put on aprons, since our hands were about to get dirty. One of the current artists-in-residence, Gabriel Martinez of Houston, taught the basics of silkscreening and helped us print the Teen Convene logo on over 25 canvas tote bags.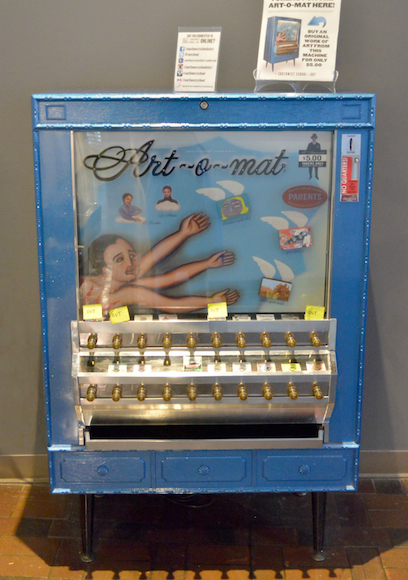 10. Our last event of day one was a special visit to the Southwest School of Art, located a few blocks away from Artpace. Once we arrived, I immediately spotted an Art-o-mat in the lobby and began to ask around for change so I could buy a token. The Art-o-mat project modifies mid-century cigarette machines to vend art in select locations across the country.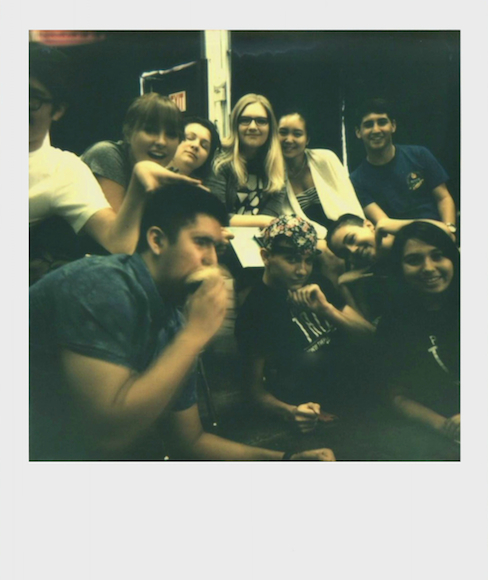 11. On day two, teens and educators split off into separate groups to discuss topics relating to this year's theme, which was "sculpting culture and shaping society." During a short break, we all gathered around for a goofy picture.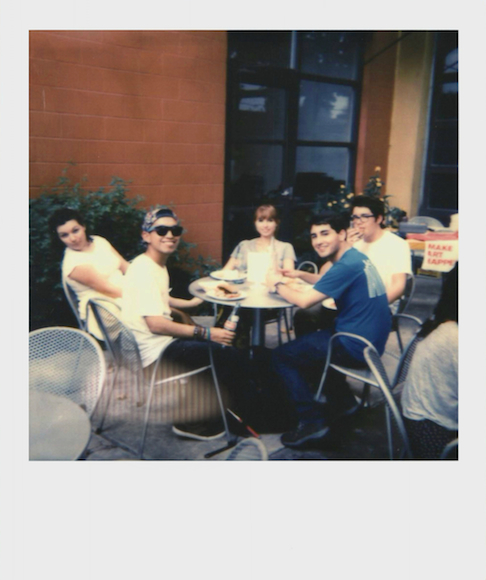 12. Concluding the event was a Puerto Rican food truck, parked in the center of Artpace's courtyard. The smells of plantains frying attracted not only hungry teens, but the surrounding community as well!
This is the final photograph I took of the Teen Convene because it shows what each of us took away from the event: happy memories and new friends. Through future conversations with our peers, we hope to continue the dialogue initiated at this meeting and further highlight the importance of teen involvement in the arts.
Artpace will host another Teen Convening in 2016. This year's participating organizations were Artpace, San Antonio; Contemporary Arts Museum Houston; McNay Art Museum; Museum of Fine Arts, Houston; The Contemporary Austin; The Playhouse San Antonio; and SAY Sí.
This independently organized event is affiliated with the Institute of Contemporary Art/Boston (ICA) and part of the ICA's National Convening for Teens in the Arts.