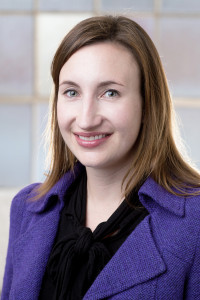 Blue Star Contemporary Art Museum has named Mary Heathcott as its new executive director.
Since 2012, Heathcott has been the Deputy Director at Artpace San Antonio. In 2011, Heathcott was named Artpace's Interim Managing Director, overseeing the international artist-in-residence program and curating exhibitions for the organization's Hudson (Show)Room and Window Works galleries. Heathcott first joined Artpace in 2006, and has helped manage the organization's development initiatives, as well as its marketing and public relations efforts. Prior to Artpace, Heathcott was Manager of Individual Giving at the Museum of Contemporary Art, Chicago.
"Blue Star paved the way for contemporary art and artists in San Antonio," stated Heathcott. "I am looking forward to being a part of such a venerable institution whose commitment to inspiring the creative genius in everyone continues to energize its widespread community."
Heathcott was born in Houston, Texas. She received her master's degree from the University of Chicago and a BA in Art History from Trinity University in San Antonio. Heathcott will assume her new post in late February 2014.