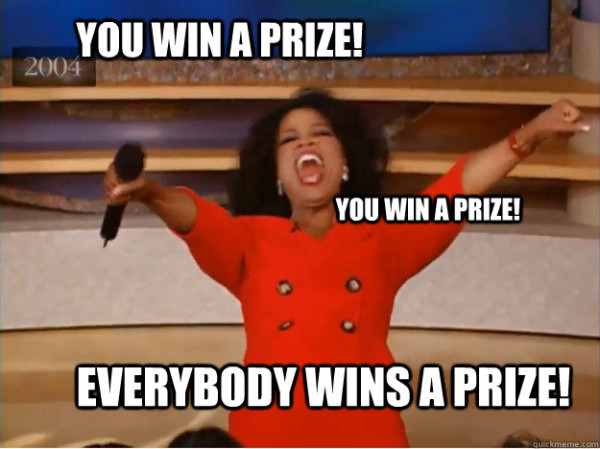 Last night, the Lawndale Art Center's Big Show opened, which is normally when the winners of the show, selected by the guest juror, are announced. However this year's guest juror, George Scheer, opted not to pick winners, but to to divide the $3,000 in cash awards amongst all 62 participating artists, meaning each artist in this year's Big Show will take home $48.37.
No word yet on whether every artist will also get a trophy.
Scheer also awarded five "special distinction" awards to artists Allyson Huntsman, Amy Richards, Herbert Shapiro, Charles L. Thomas and Justin Zachary.