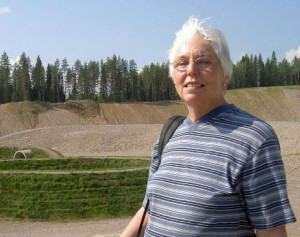 Artist Nancy Holt died on Saturday, February 8, in New York City. From 1995 to 2013, she worked and resided in Galisteo, New Mexico.
A pioneer of earthworks and public art, Holt also worked in sculpture, installation, film, video, photography and writing. Best known for her large-scale environmental works, Sun Tunnels and Dark Star Park, she also installed a number of public sculptures, including the 1981 Time Span on the grounds of The Contemporary Austin's Laguna Gloria.
Holt often collaborated with architects, engineers, and other artists, such as her late husband Robert Smithson. She was the recipient of five NEA grants, a Guggenheim fellowship and, last October, was recognized with a lifetime achievement award by the International Sculpture Center.