Houston
UPCOMING EVENTS
ONGOING EXHIBITIONS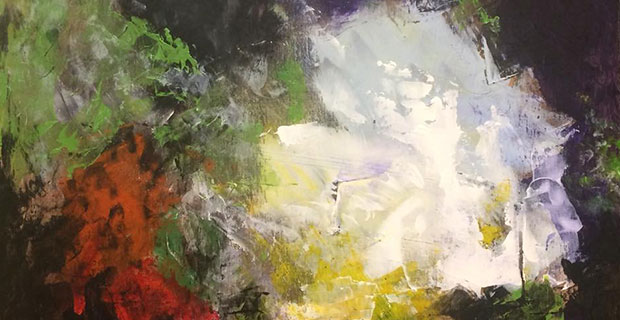 Saturday, 6.23.18 | 5–9 pm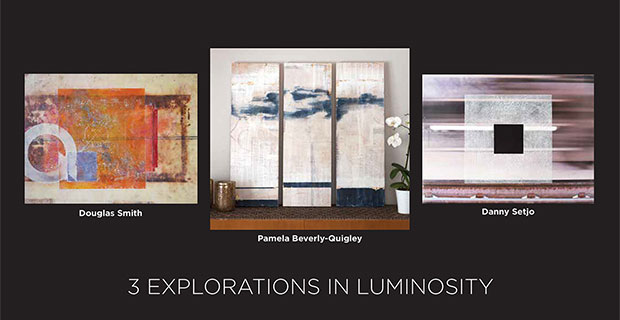 April 19 through June 30, 2018
3 Explorations in Luminosity is a group exhibition of encaustic artworks by artists Pamela Beverly-Quigley, Danny Setjo and Douglas Smith.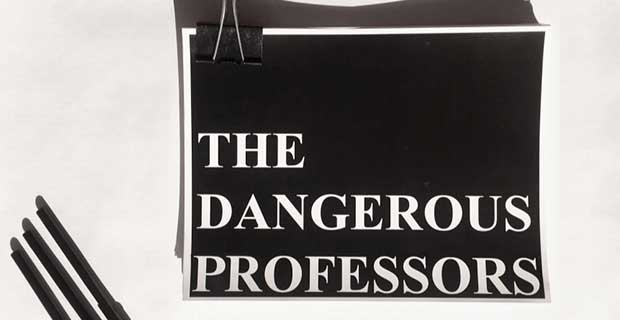 May 3 through June 30, 2018
"The Dangerous Professors is an ongoing project by curator Ruslana Lichtzier, and comprises exhibitions, publications, and public programs. Through an invitational process, the project asks artist-educators to self-identify as "radical" as an act of resistance against right-wing accusations of professors "pushing radical agendas in lecture halls," as documented on conservative student group Turning Point USA's website Professorwatchlist.org. This exhibition is the culmination of Ruslana's tenure as a critic-in-residence at the Core Residency Program at the Glassell School of Art."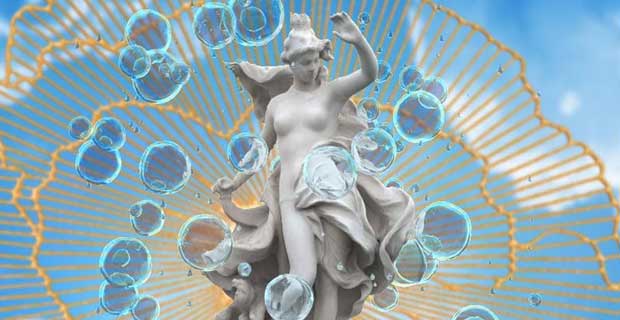 May 5 through June 30, 2018
An exhibition of works by Russian artist Olga Tobreluts. "The exhibition explores the theories and principles of abstraction and imagery in both historical and 21st century times."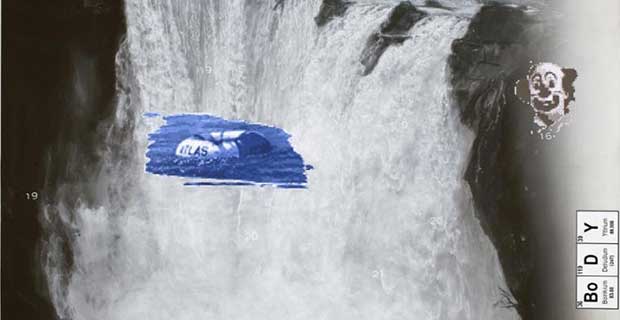 May 5 through June 30, 2018
A show of works on paper by artist Vernon Fisher.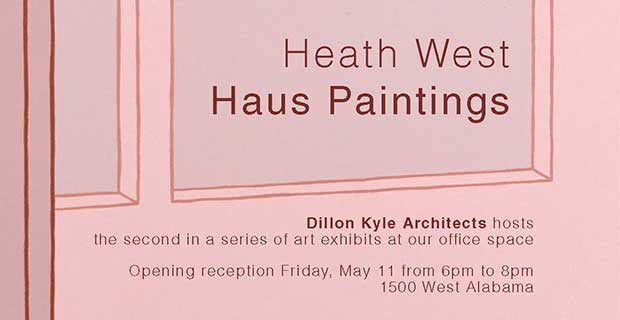 May 11 through June 30, 2018
A show of new paintings by Houston artist Heath West. Along with exploring the history of painting, West's works reference "architectural theory, philosophy, and cinema, by translating their spatial elements of storytelling into painted form."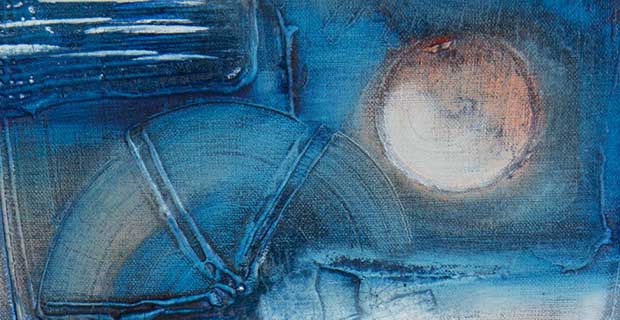 May 10 through June 30, 2018
An exhibition of paintings by André Jeitz.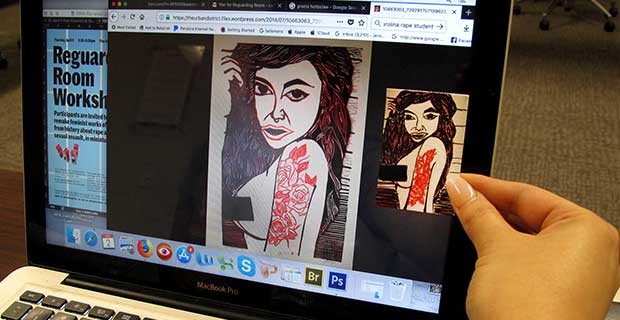 April 10 through June 30, 2018
"CamLab is the eleven-year collaborative art practice of Anna Mayer and Jemima Wyman. CamLab's feminist and collective practice models a horizontal and intimate relationship, which they believe is necessary in a culture that tends to devalue compassion, communal concerns, the mental health of women, and radical care.""For Reguarding Room, CamLab facilitated on-campus workshops at UH, at which participants remade feminist works of art from history about rape and sexual assault, in miniature. With contributions from UH students as well as members of the Houston public at large, the exhibition makes visible various kinds of labor, from the work of artists whose paintings, sculptures, performances, and installations are being reproduced, to that of the workshop attendees who painstakingly study the originals in order to capture their spirit, to the work of all who experience or witness violence and attempt to keep it in the realm of the visible."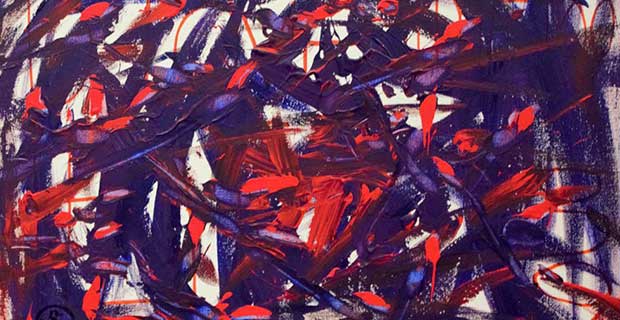 An exhibition featuring works by Jumper Maybach.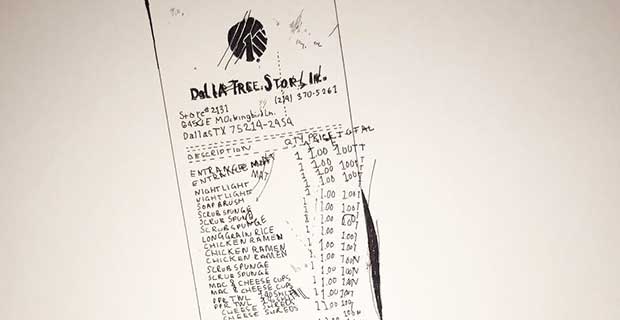 Give Me Shelter is "an exhibition by former members of the Dallas based Beefhaus collective in collaboration with members of Civic TV Laboratories. Give Me Shelter chronicles a sequence of collaborative acts between the artists involved, and marks the start of a series of gestures between Dallas and Houston based artists and collectives aimed at sparking future cross-pollination." Artists in the show include Luke Harnden, Nic Mathis, Adam Rico, H Schenck, and Terry Suprean.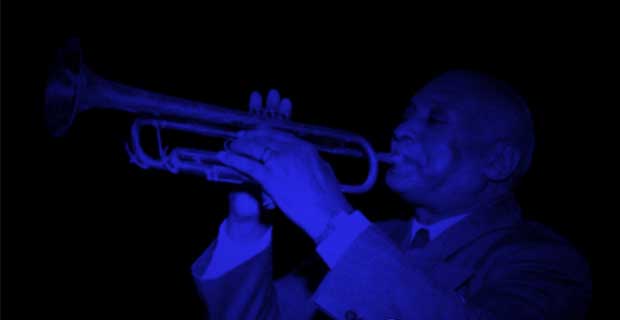 An exhibition celebrating Black Music Month. The show is organized by the Community Artists' Collective, the Community Music Center of Houston and the Houston Blues Museum.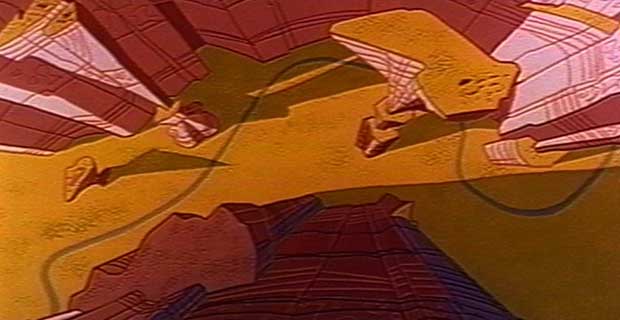 March 30 through July 1, 2018
"The video installation American Desert (for Chuck Jones) by Mungo Thomson presents a sequence of desert landscapes culled from Road Runner cartoons. Working through the episodes produced by legendary animator Chuck Jones, Thomson digitally erased the characters Wile E. Coyote and Road Runner. As a result, the cartoons no longer emphasize the familiar slapstick chases; instead, as you follow their path you can see the western landscape with new eyes."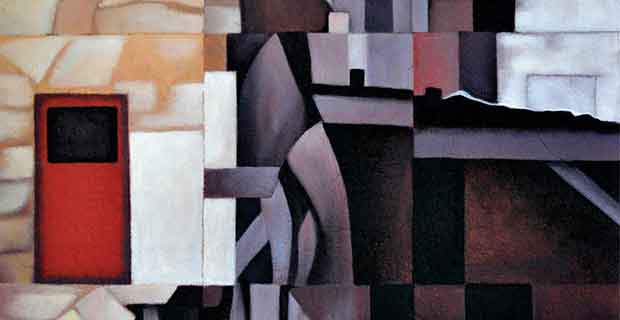 June 2 through July 3, 2018
An exhibition of new paintings by artist Silvia PintoSouza.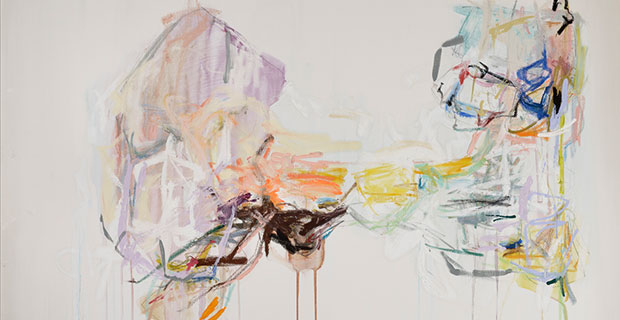 June 1 through July 6, 2018
An exhibition of abstract paintings by Austin-based artist Diana Greenberg.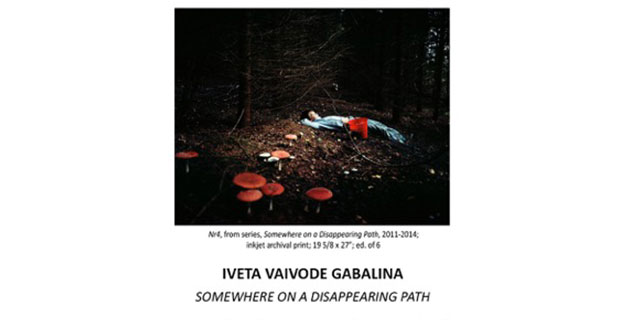 June 13 through July 6, 2018
An exhibition of works by Iveta Vaivode Gabalina. The show is in celebration of the 100 year anniversary of Latvia's independence.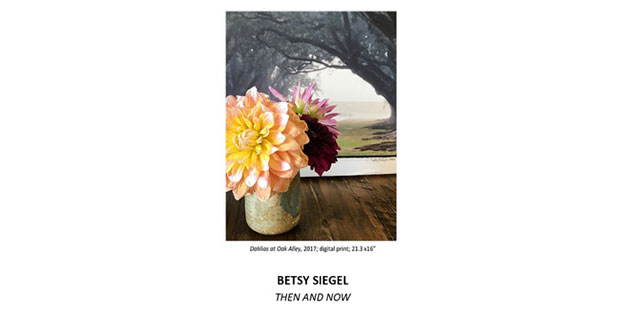 June 13 through July 6, 2018
An exhibition of works by Betsy Siegel.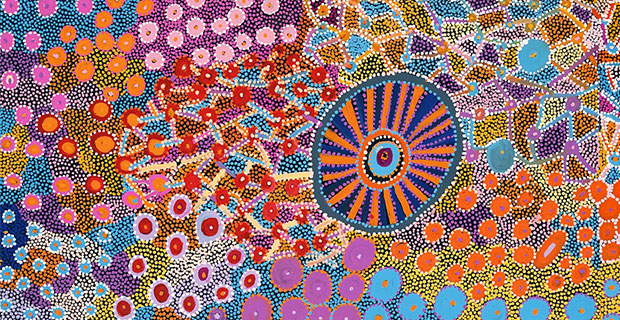 April 21 through July 7, 2018
An exhibition featuring works by Warlpiri artists. The works in the show reflect the Warlpiri people's "ruggedly-beautiful landscapes and ancestral Dreamings."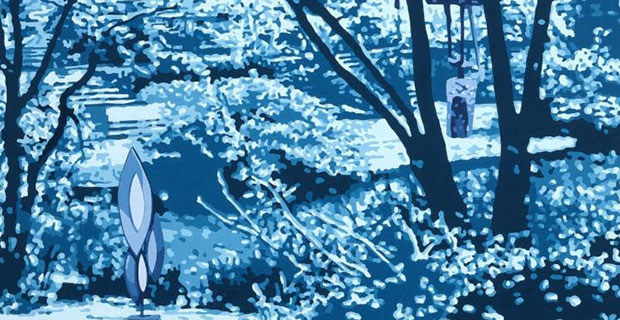 June 1 through July 7, 2018
An exhibition of landscape works by Jim Richard. The works, which are executed in a paint-by-numbers style, are painted using Flashe vinyl paints.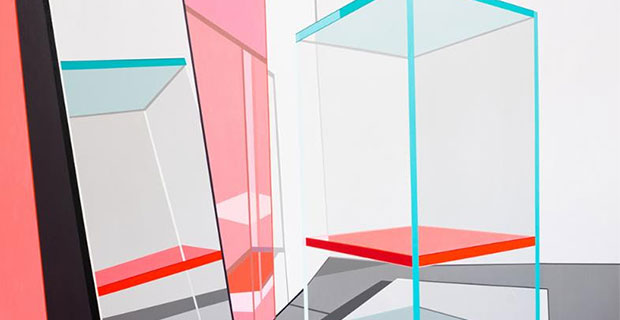 June 1 through July 7, 2018
An exhibition of paintings by artist Tommy Fitzpatrick. The works play with ideas of color and architectural spaces, drawing on Josef Albers's lectures on color and perception.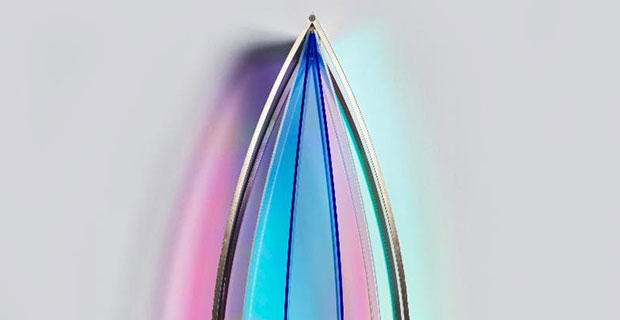 June 9 through July 7, 2018
A show of new stainless steel and cast acrylic sculptures by Houston-based artist Claire Ankenman. In these works, the artist "explores the ways in which the formal qualities of material, color and light elicit emotional responses in the viewer."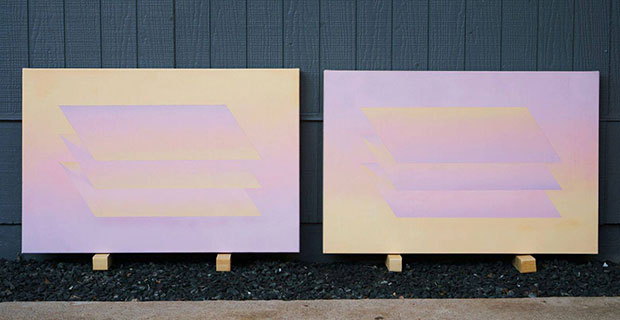 June 9 through July 7, 2018
An exhibition of works by Austin-based artist Christina Moser.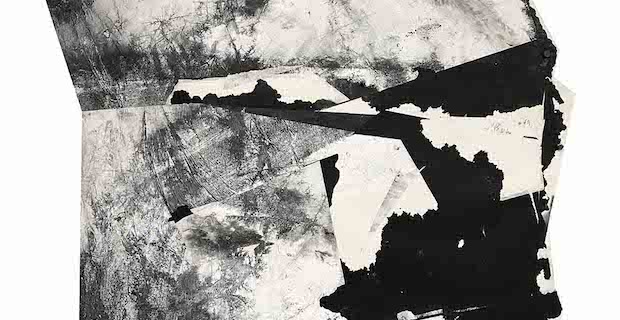 October 28, 2017 through July 8, 2018
"Artist Zheng Chongbin fuses western abstraction with the Chinese calligraphic tradition in works of ink and acrylic on paper, finding contemporary relevance from earlier forms of Asian ink art. Zheng's works examine themes of time and memory, and their cumulative effects on both humanity and the natural world."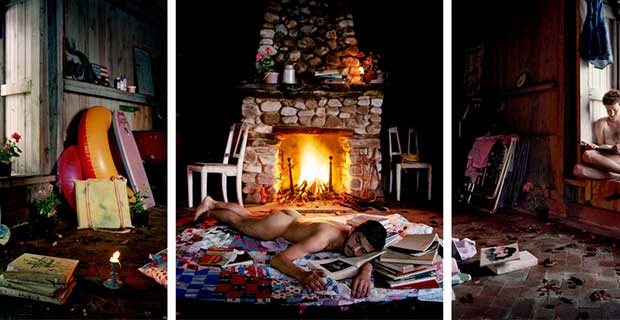 May 11 through July 8, 2018
An exhibition of photographs by artist David Hilliard. The works in the show explore three worlds Hilliard occupies: "his liberal father's gritty New England life, his conservative mother's evangelical world in southwest Florida, and the queer families he has created throughout the country, but primarily in his own homes in Massachusetts and Maine."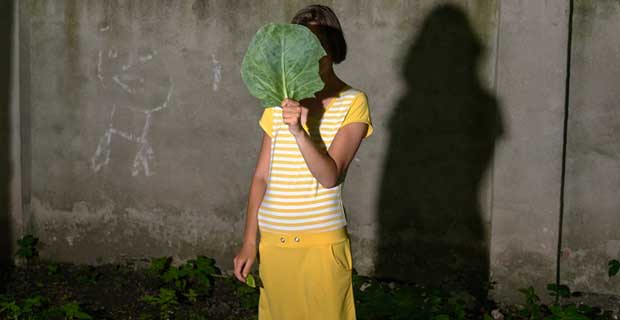 May 11 through July 8, 2018
An exhibition of works from Carolyn Drake's Internat series. "The Internat series was made at a Soviet-era orphanage designed to protect and provide shelter to girls marked as disabled. Nature, real-life activities, and the thick walls surrounding the facility became vehicles for exploring questions about control, the imagination, and the construction of normal female behavior. The confinement of these women at times results in a sense of communal empowerment."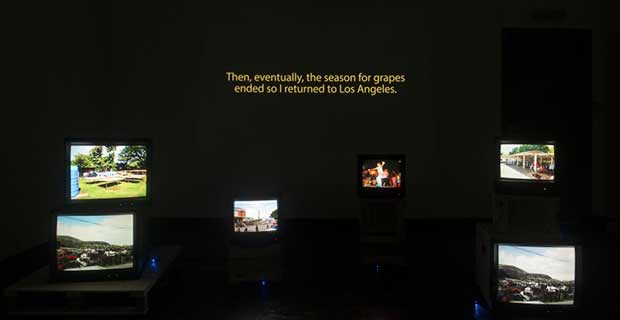 May 11 through July 8, 2018
A show of works by Francis Almendarez, HCP's 2018 Carol Crow Memorial Fellowship Recipient. "Through a set of vignettes inspired by Paul Gilroy, Voices of our Mothers: Transcending Time and Distance shows how song, oral history, dance and improvisation function as archival and living forms of history."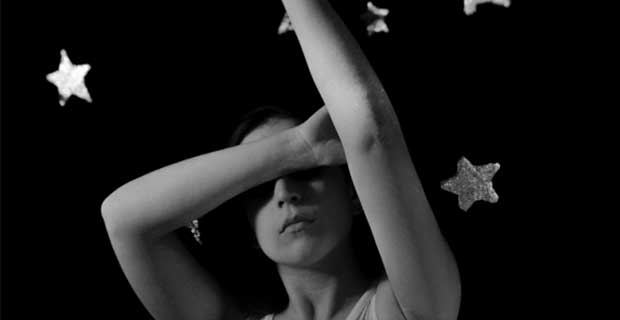 May 11 through July 8, 2018
"HCP's Collaborations is an Access and Community Education program that celebrates photography and encourages cooperation and teamwork between Houston-area high school students as they create an exhibition from beginning to end."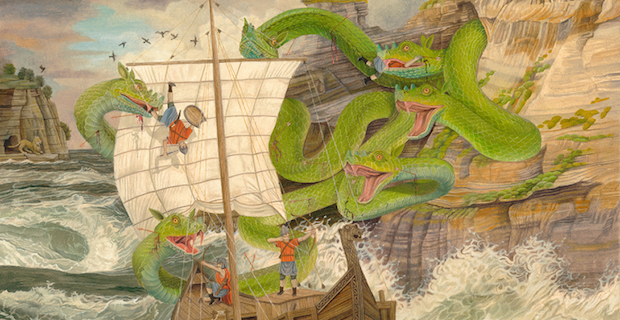 June 2 through July 8, 2018
Fables, Families and Myths features :three series of works by Texas artist Ellen Tanner that highlight the artists exploration into characters, creatures, and myths. This exhibition, and the accompanying catalog, was organized by the Art Museum of Southeast Texas in Beaumont."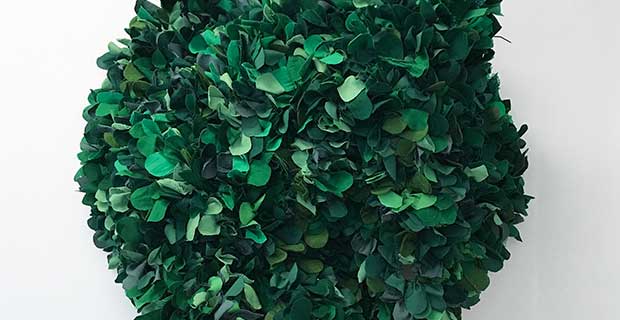 June 2 through July 8, 2018
"Other Edens features six artists who reference patterns in the natural world in their work. The exhibition includes work by Rebecca Braziel, Dylan Conner, Hallie Gluk, Erin Stafford, Patrick Turk, and Rachelle Vasquez."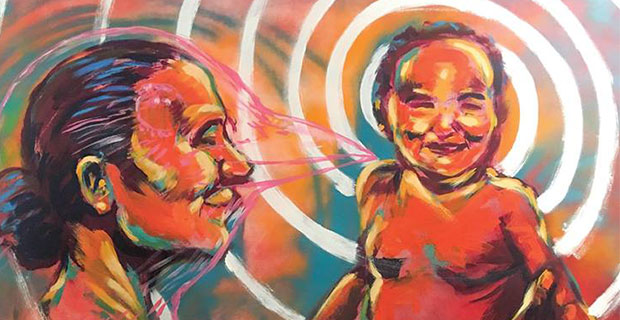 June 3 through July 8, 2018
Dear Mama is a "multimedia art exhibition curated as a dedication to mothers everywhere. The works in the show are a combination of photography, painting, and performance commenting on themes of family, motherhood, non-motherhood, and community."Note: The opening on June 3rd will be held at the Martin Luther King Center located at 2720 Sampson St. The work will be moved to Project Row Houses on June 6th where it will be on view until July 8th.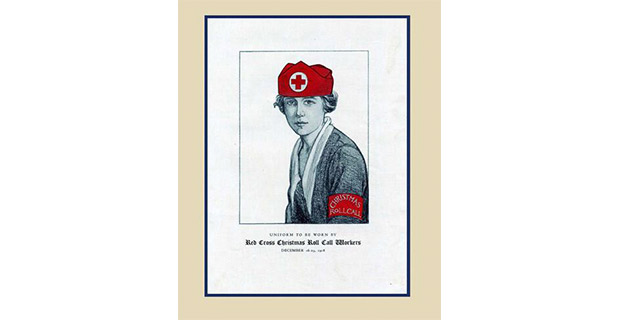 April 6, 2017 through July 14, 2018
An exhibition exploring how the Starks and the local community aided on the home front during WWI.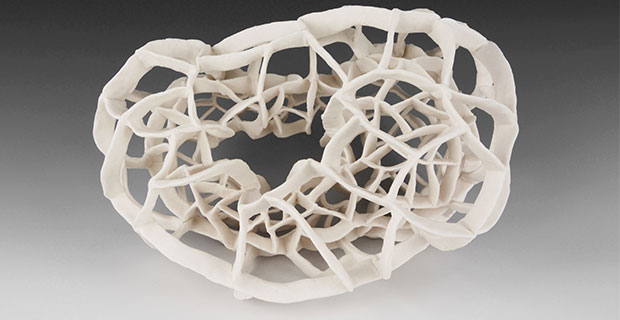 April 20 through July 14, 2018
In Residence is the Houston Center for Contemporary Craft's annual exhibition celebrating its Artist Residency Program, which has supported makers in the field of craft for more than 16 years. This year's show features works by Jessica Andersen, Rebecca Braziel, Vivian Chiu, Lisa Hardaway, Rebecca Lynn Hewitt, Amber Smith, Anthony Sonnenberg, Eric Stearns, Jenna Wright, and Shiyuan Xu.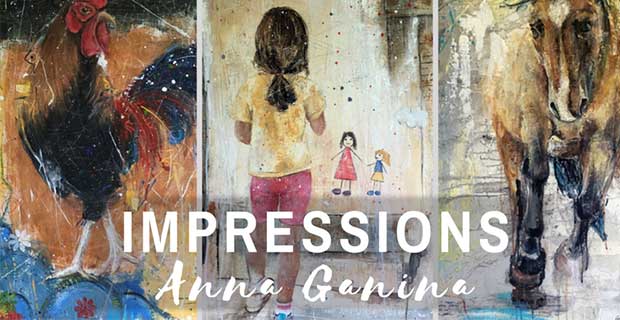 May 17 through July 14, 2018
An exhibition of works by Austin-based artist Anna Ganina.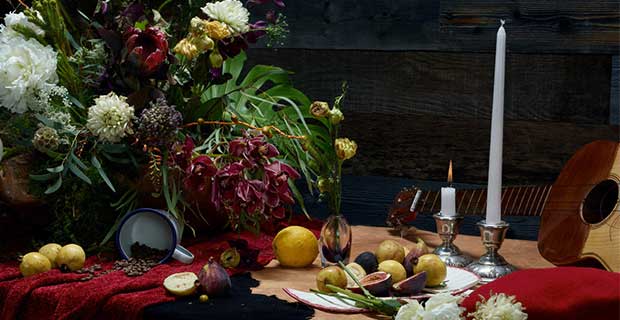 June 23 through July 14, 2018
"Jan Rattia's photography presents arrangements of objects and figures as symbols that explore personal memory, in context with the ongoing collapse of his native Venezuela. Emilie Duval attracts you to the monumental and complex regulatory systems with her interactive installation and paintings. The artworks present the Dodd Frank Act and the Federal Reserve Bank buildings which become invisible to the general public due to their complex nature."Open everyday by appointment from 11am to 5pm. Contact: 832 680 9786.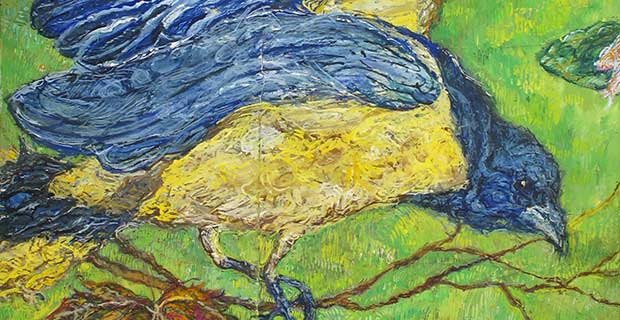 June 19 through July 19, 2018
An exhibition featuring works by Beth Secor and Michael Golden.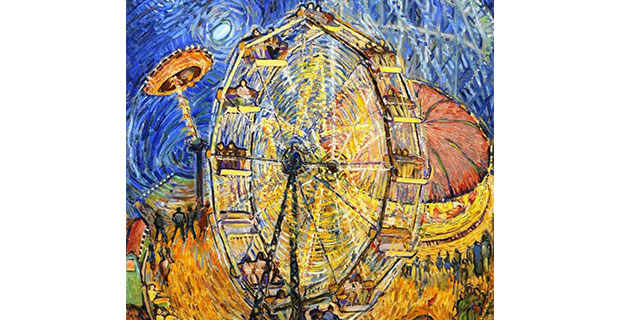 January 20 through July 20, 2018
Never A Dull Moment features works by artist Grace Spaulding John. During the 1930s, John spend time painting in Mexico and the American Southwest. This exhibition is presented by the Rosenberg Library in partnership with the Center for the Advancement and Study of Early Texas Art (CASETA).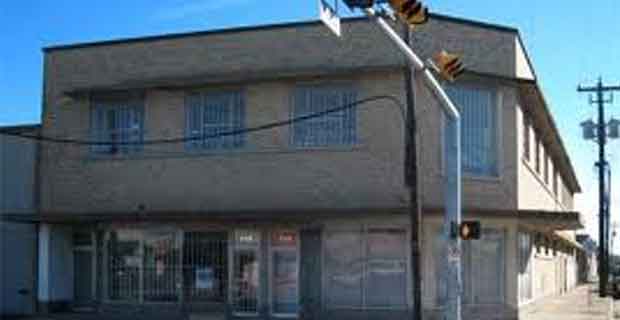 May 26 through July 21, 2018
An exhibition featuring new works by Box 13 artist members.
May 26 through July 21, 2018
An exhibition of works by artist Emily Howard. The ceramic pieces in the show are inspired by anatomical references and the works as a whole aim to link the histories of art and medical science.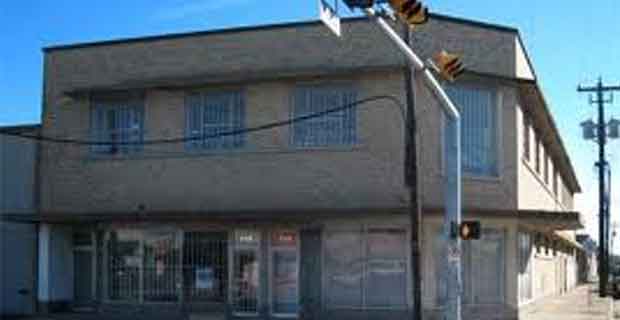 May 26 through July 21, 2018
"In the exhibition Peeking Inside! Sharing Space? The Space Within, artist  Hedwige Jacobs completely covers the Box 13's window space with paper allowing fluorescent marker and black lights to illuminate the space to create an interactive installation."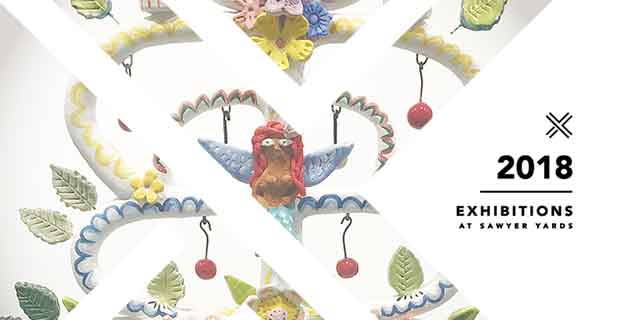 May 19 through July 21, 2018
"This exhibition is a Glassell School of Art Ceramics Class in which students proposed works that employ the use of multiples. The works range from installations and large sculpture built from numerous smaller things to examining the relationship between several objects in close proximity."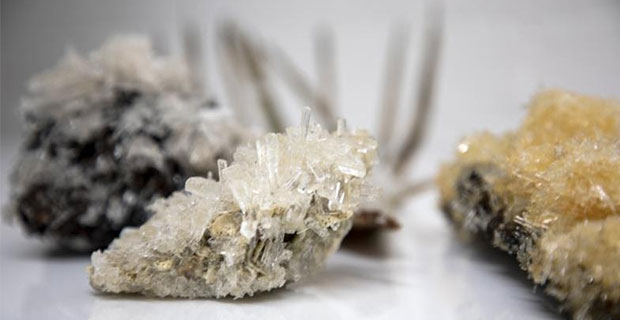 June 2 through July 21, 2018
An exhibition featuring works by GAR's 2017-2018 residents, Kristina Estell and Justin Raphael Roykovich.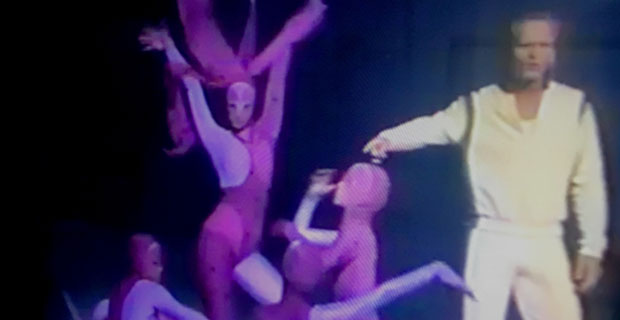 June 8 through July 21, 2018
An exhibition by Austin-based artist, curator, and writer Seth Orion Schwaiger. "This exhibition is part of an ongoing series of projects exploring ideas of intrinsic and assigned value, with an increasing focus on the value and quality of non-linear thought."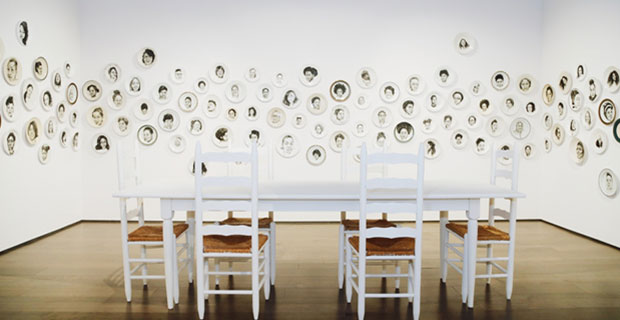 June 8 through July 21, 2018
An exhibition featuring works by Houston-based artist Delita Martin. "The exhibition features an installation of 200 ceramic plates depicting hand drawn portraits of black women. Inspired by the idea of sitting in the company of powerful community builders, Martin created this exhibition as a testament to the powerful women she has encountered in her life."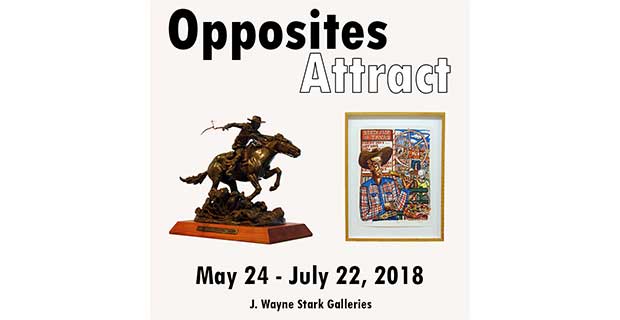 May 24 through July 22, 2018
"Featuring artwork from the University's permanent collections, this exhibition invites visitors to look at art in new ways. Paired artworks will explore differences in texture, color, shape, line, content and other aspects of art."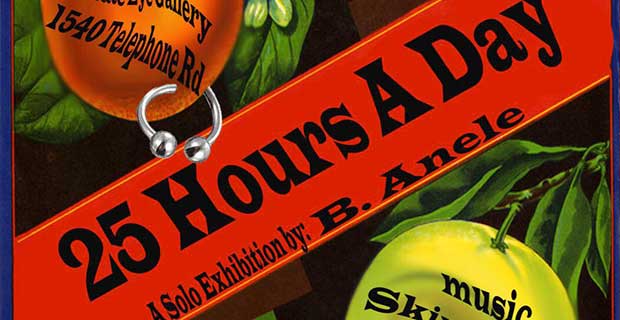 June 22 through July 27, 2018
"Brittney Anele is a Houston multi-discplinary artist who specializes in wearable garments, painting, self-portraits, and much more."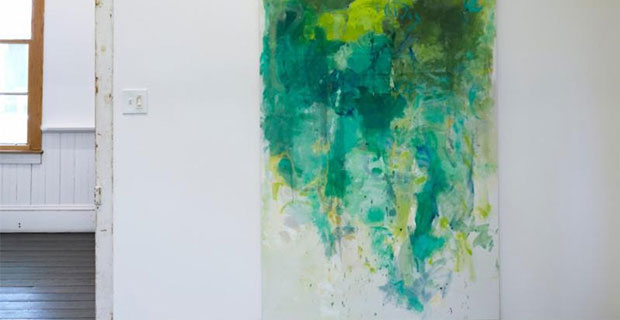 May 26 through July 28, 2018
An exhibition featuring works by Mark Fox, Joseph Havel, Terrell James, and Kate Shepherd.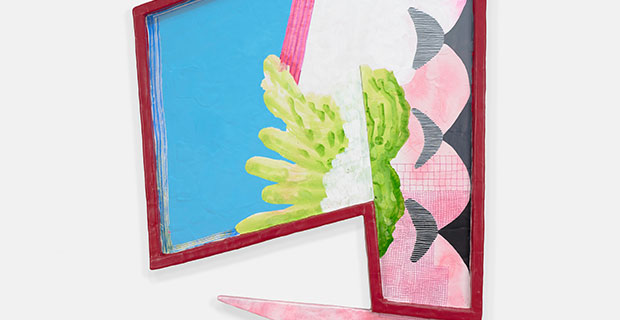 June 8 through July 28, 2018
The inaugural exhibition for BS features works by Katie Hector, Mark Joshua Epstein, and Alex Larsen."BS is a space for dialogue, sharing of ideas, and also a way to make us feel like we're not wasting space."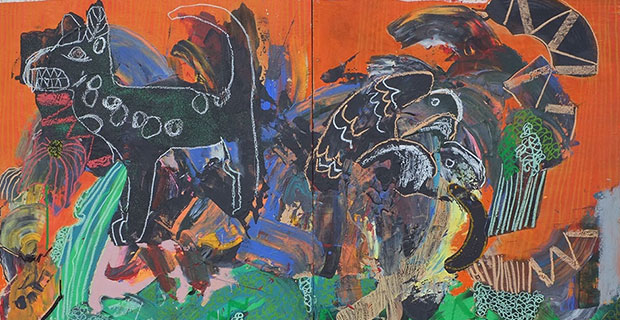 June 7 through July 28, 2018
An exhibition of new artworks and a site-specific installation by Jonathan Paul Jackson. "Jackson's artwork pulls the roots of visual communication through time and into the contemporary context. Through layers of applied color, illustration, and illumination, his paintings, in various moments of revelation and obscuration, depict archaic artifacts — created, lost, and then found again, across the timeline of humanity."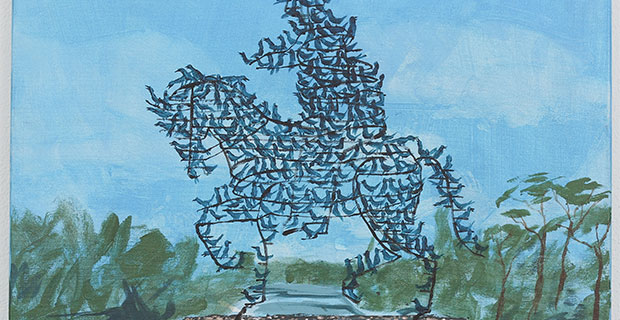 June 23 through July 28, 2018
An exhibition featuring new works by artist Daniel Heimbinder. The artist's works "embody the sprawl and disconnectedness of Houston; its vastness, its magic islands, and perhaps also speak to the artist's own feeling of disconnectedness."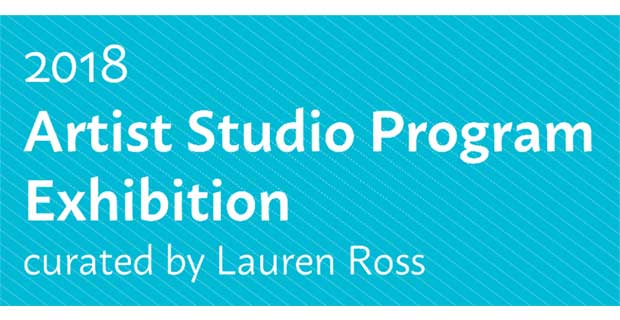 May 25 through July 29, 2018
In Real Life is Lawndale's 2018 artist studio program exhibition, featuring works by Regina Agu, Shannon Crider, and thehtxpeopleproject.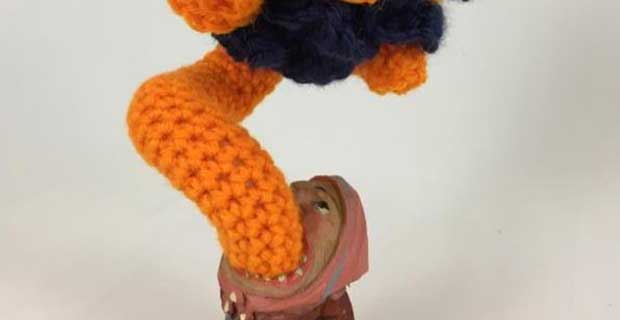 May 25 through July 29, 2018
"Routine Fables is a year-long collaboration between writer Sara Cress and artist Elaine Bradford in which they created weekly "sculpture poems." Taking place over the course of 2017, each week Bradford created a sculpture that Cress responded to with a poem, culminating in this 2018 exhibition featuring all 52 works."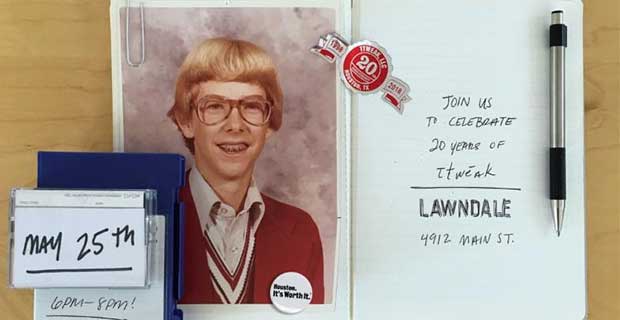 May 25 through July 29, 2018
"ttwenty is an installation by ttweak, celebrating 20 years of creating media and telling stories in and about Houston."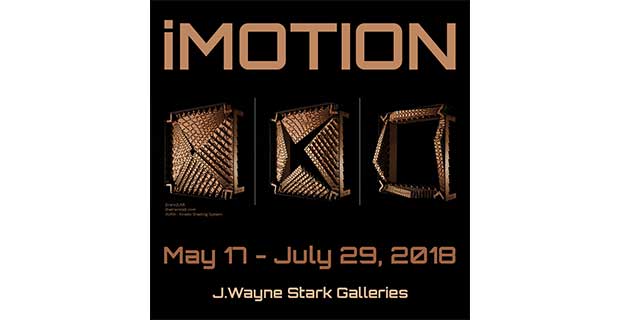 May 17 through July 29, 2018
"iMOTION demonstrates the concept of transformability as a new design tool in architecture. Here, the architectural attributes of the mechanism, which is the ability to change in shape and pattern, are the main concern."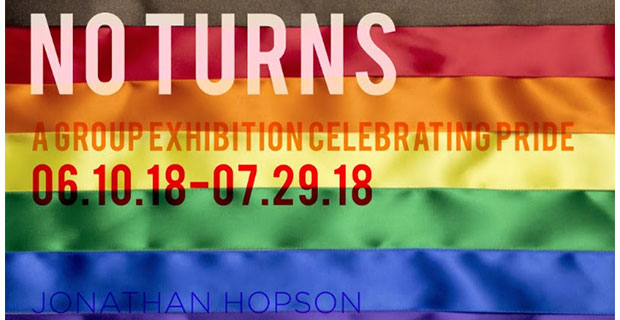 June 10 through July 29, 2018
No Turns is a "group exhibition celebrating Pride and the rich history of the gallery's Montrose neighborhood."The show includes works by: Brittney Anele, Houston Luis Miguel Bendaña, New York Libby Black, San Francisco Steven Evans, Houston Lovie Olivia, Houston Robert Raphael, New York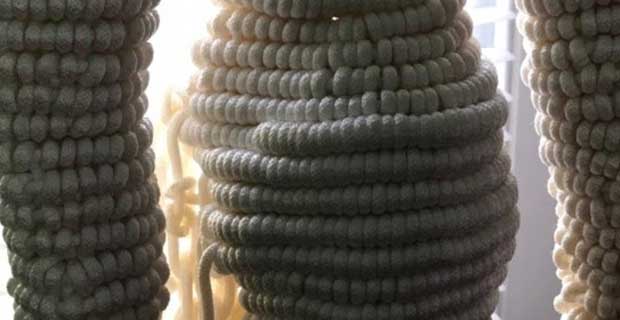 June 15 through July 31, 2018
An exhibition of new works by Mary Hayslip.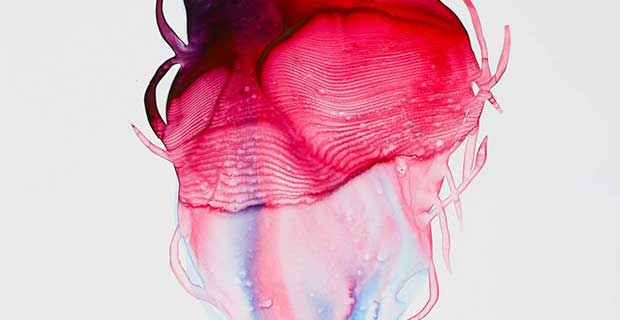 June 23 through August 4, 2018
An exhibition featuring new acrylic on Yupo paintings by Austin-based artist Caitlin McCollom.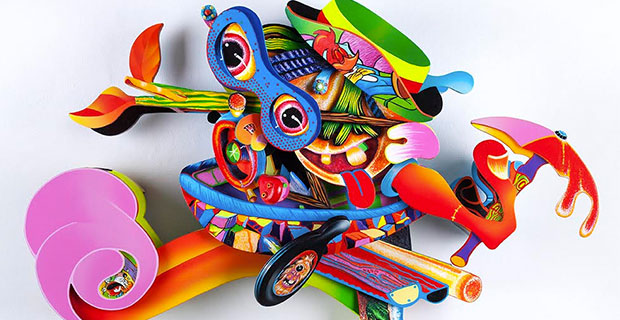 April 27 through August 5, 2018
Right Here, Right Now: San Antonio features 19 artists and artist collaboratives living and working in San Antonio, Texas. The show is curated by Dean Daderko and Patricia Restrepo and features works by Albert Alvarez, Richard Armendariz, Julia Barbosa Landois, Christie Blizard, Sarah Castillo, Lisette Chavez, Adriana Corral, Ana Fernandez, Audrya Flores, John Hernandez, Diana Kersey, César Martínez, Michael Martínez, Martha Mood, Katie Pell, Chuck Ramirez, José Luis Rivera-Barrera, Daniel Rios Rodriguez, and Saintlorraine (the collaboration of artists and life partners Britt Lorraine and Kristy Perez).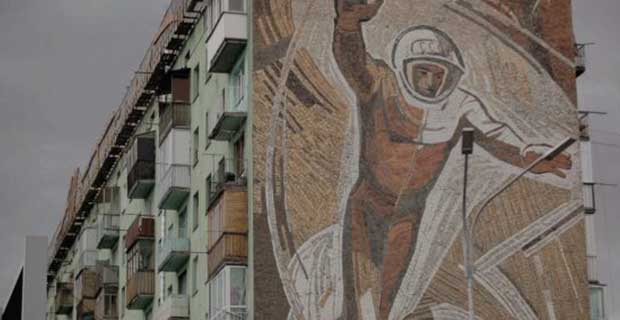 June 1 through August 11, 2018
"In Immortality for All: A Film Trilogy on Russian Cosmism by Anton Vidokle, the artist explores Russian Cosmism's influence on the 20th century and its relevance to the present day. Combining ideas from the Western Enlightenment, Eastern philosophy, Russian Orthodox religion and Marxism, this utopian philosophy inspired a wide range of thinkers until it was driven underground by Stalinism in the late 1920s."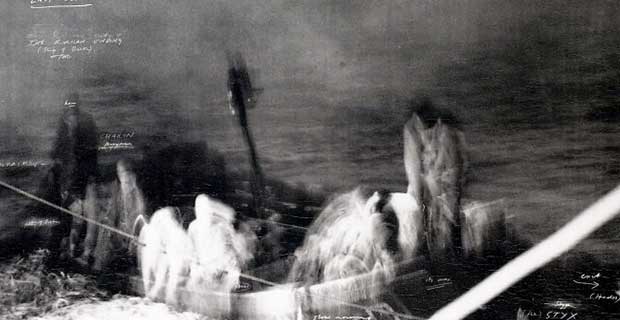 June 1 through August 11, 2018
"The Future Is Certain; It's the Past Which Is Unpredictable is an exhibition about the perception of time and history, about how the past can reassert itself in the present and the future." The exhibition includes work by the artists and collectives Tacita Dean, Felix Kalmenson. Maria Loboda, Jonas Mekas (with Johnston Sheard and Justė Kostikovaitė), Deimantas Narkevičius, Robertas Narkus, Emily Newman, Goda Palekaitė and Monika Lipšic, Jura Shust, Emilija Škarnulytė, Slavs and Tatars and Juan Pablo Villegas.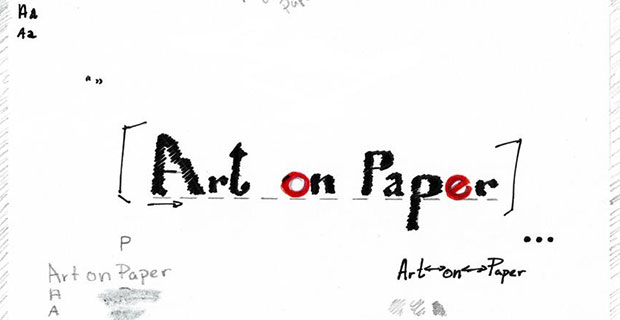 June 9 through August 11, 2018
Art on Paper is a group exhibition of artists working on paper. The show includes works by Erin Miller, Myke Venable, Ruth Pastine, and Raimund Girke.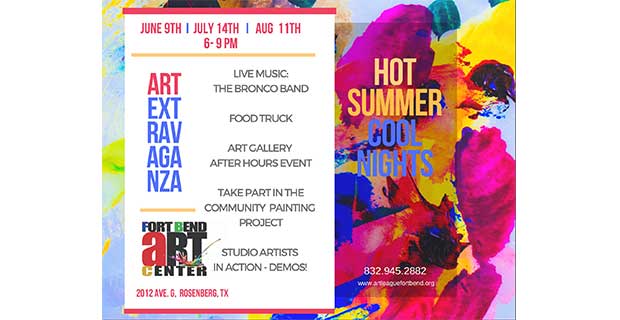 June 9 through August 11, 2018
An event featuring food trucks, open studios, live demos, and more.
March 4 through August 12, 2018
An exhibition featuring nearly 250 objects from the kingdom of Marwar-Jodhpur, one of the largest princely states in India, in the northwestern state of Rajasthan. The show includes ceremonial objects, finely crafted arms and armor, sumptuous jewels, intricately carved furnishings and more.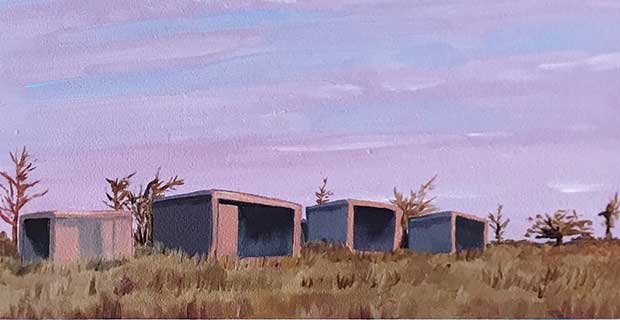 June 2 through August 15, 2018
"Using the romantic allure of Marfa, Texas as a counterpoint, the exhibition Expressions of the City: Re-imagining the Local, invites the viewer to examine and dissect their understanding of the city and to find a deeper awareness of their interaction with the urban landscape. The artists within the exhibition have taken to close observation, questioning ideas related to economics, permanence, preservation and the socio-political relationship we have to the history of a place over a period of time."Artists in the show include:Jordan Bryan - University of Houston, Clear LakeRontaye Butler - University of HoustonKristin Moore - Recent MFA graduate Otis College of Art + Design; based in Austin, TexasLauren Tompkins - University of North TexasAli Vanderhider - University of Texas, Austin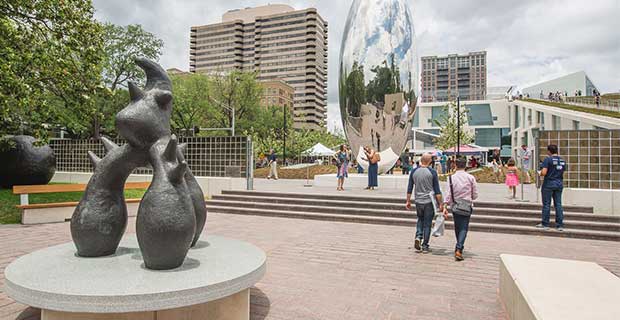 June 15 through August 17, 2018
Music on the Plaza is a new summer music series in the MFAH's new outdoor space, The Brown Foundation, Inc. Plaza.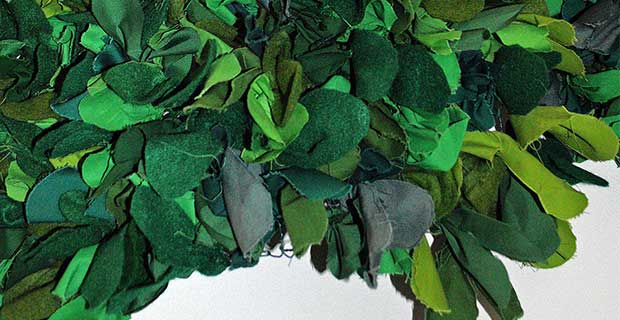 May 12 through August 19, 2018
For her exhibition at TANK Space, Rebecca Braziel has created, in collaboration with the Houston community, an artificial plant made of fabric. This piece serves as a connective tissue for many communities across Houston that helped make the project possible.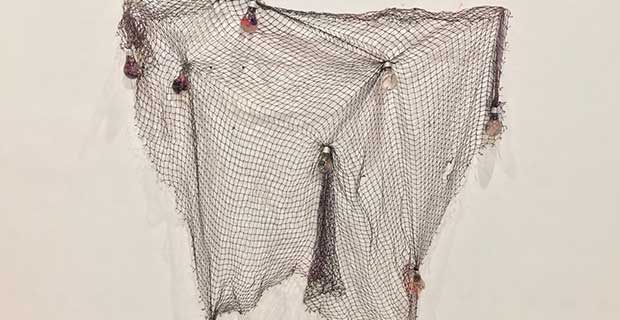 May 5 through August 24, 2018
"Ambiente Amore examines our relationship with the ambiance of water and nature, and how the two collide into memorable landscapes."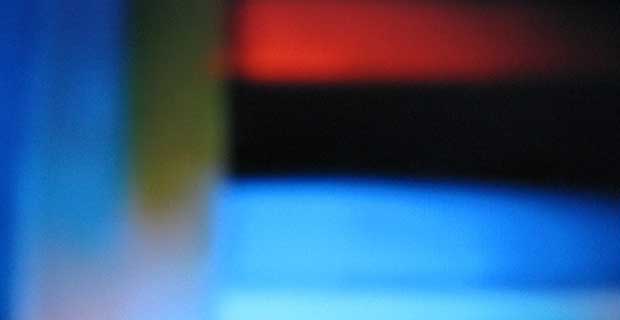 May 5 through August 24, 2018
An exhibition of photographic works by Lester Marks.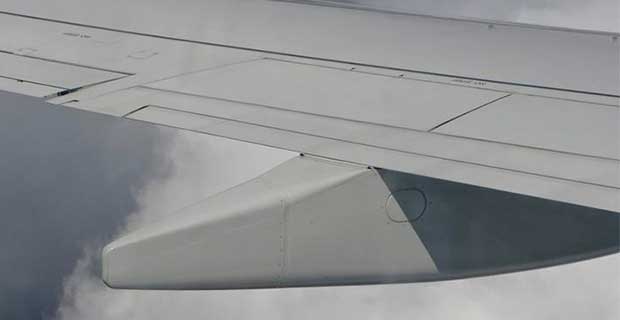 March 31 through August 25, 2018
An exhibition featuring photographs by Houston artist Sebastien Boncy.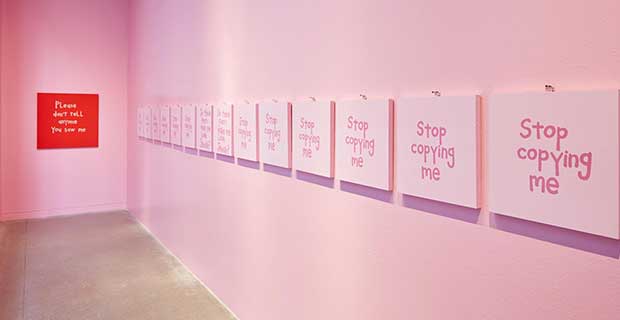 May 11 through August 26, 2018
An exhibition surveying the career of New York-based artist Cary Leibowitz. In his work, Leibowitz explores concepts of popular culture, social commentary, self-loathing, institutional critique, and stand-up comedy.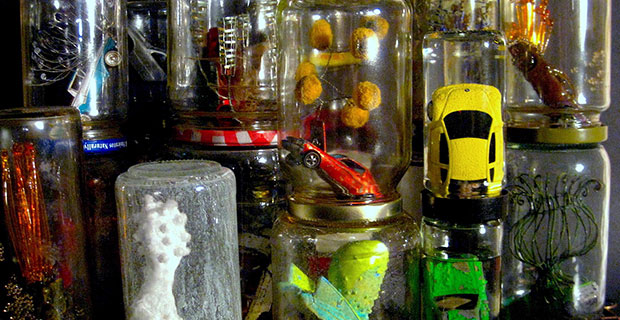 June 2 through August 26, 2018
Celebration of Art Cars! is an exhibition celebrating the 20th anniversary of Houston's Art Car Museum. The show includes works by Allen Bourne, Robert Cook, and the Nomadic Fungi Institute. The show also features a display of various art cars.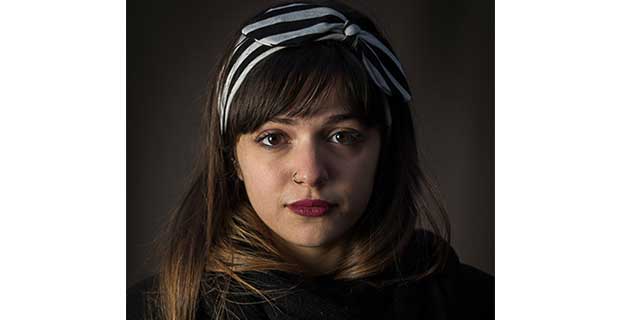 June 21 through August 26, 2018
An exhibition featuring works by photographer Michael S Cohen. The pieces in the show are "life sized color portraits accompanied by Proust questionnaire style interviews, offering an intimate visit with 20 Syrian refugees."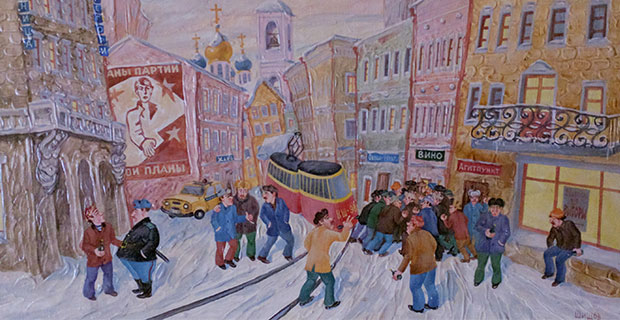 June 22 through August 31, 2018
An exhibition featuring a selection paintings by Russian artists who were active during the late 20th century. The show includes works by R. Askerov, Sapar, I.Goidenko, Petrosian, Shishov and I.Rus, among others.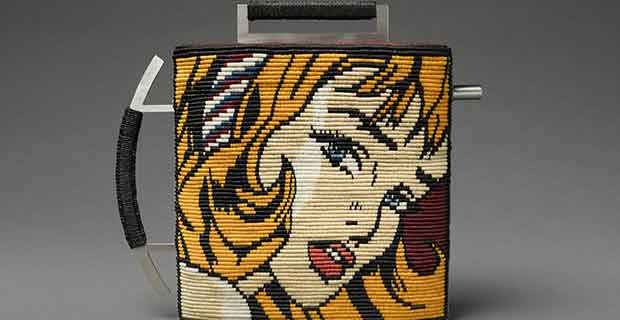 June 1 through September 2, 2018
Rooted, Revived, Reinvented: Basketry in America chronicles "the history of American basketry, from its origins in Native American, immigrant, and slave communities to its presence within the contemporary fine-art world."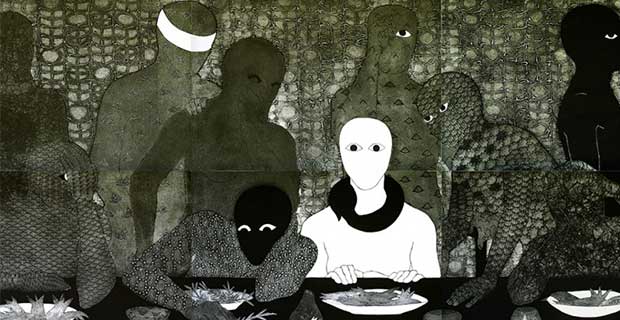 June 2 through September 3, 2018
A show featuring works by Cuban printmaker Belkis Ayón (1967-1999). "The exhibition presents 47 prints that encompass a wide range of the artist's graphic production from 1984 until her untimely passing in 1999. Ayón mined the founding narrative of the Afro-Cuban fraternal society called Abakuá to create an independent and powerful visual iconography. She is highly regarded for her signature technique of collography, a printing process in which a variety of materials are collaged onto a cardboard matrix and run through a press."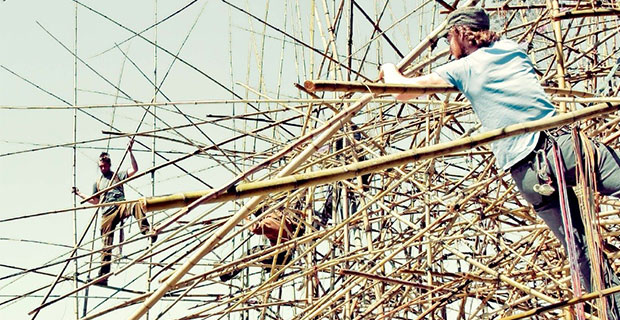 June 10 through September 3, 2018
An installation of Mike + Doug Starn's artwork 
Big Bambú
. For more on the piece, go
here
.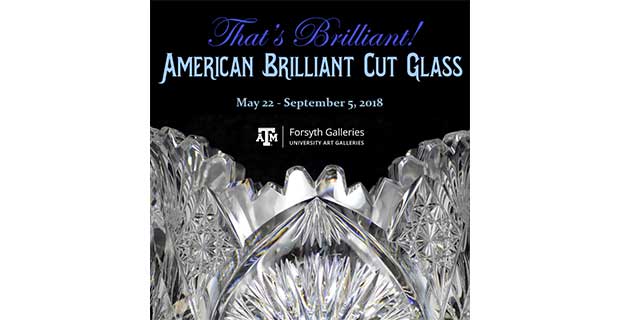 May 22 through September 5, 2018
"The American Brilliant Period exemplifies the splendor of the Gilded Age, when those with means covered every surface with decoration. In the case of brilliant cut glass, heavy, leaded glass is covered with deep cuts that catch reflective light, making it glisten. The exhibition features pieces from the permanent collection as well as those borrowed from generous lenders, and includes extraordinarily intricate works from prominent late 19th and early 20th century firms such as C. Dorflinger & Sons, J. Hoare & Company, Pairpoint Glass Company, and T.G. Hawkes & Company."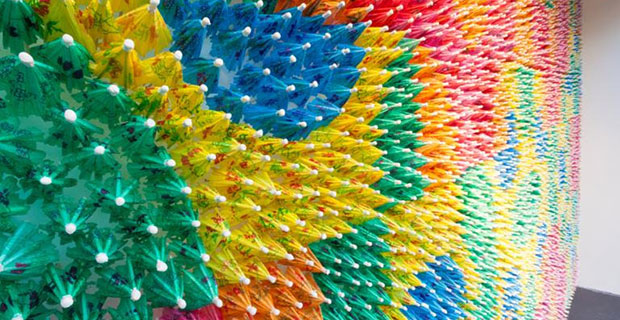 June 9 through September 8, 2018
A new, site-specific installation made of dyed crêpe paper by the Dutch collective We Make Carpets (Marcia Nolte, Stijn van der Vleuten, and Bob Waardenburg).
May 22 through September 9, 2018
"This exhibition features works from the Forsyth's Runyon Collection, showcasing prime examples of decorative art from Frederick Carder, one of the most prolific and well-known glass designers of the late 19th and early 20th century." Over his career, Carder worked for the English firm of Stevens & Williams and Steuben Glass Works in Corning, New York.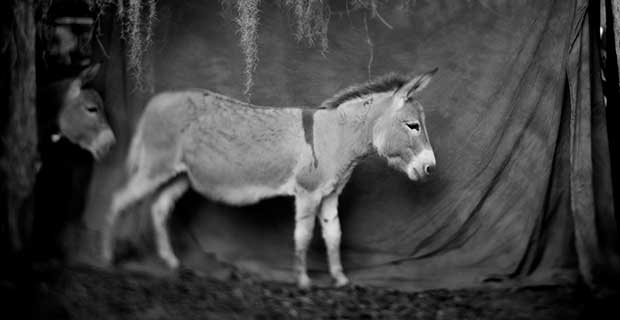 June 15 through September 9, 2018
An exhibition juried by Arizona-based artist Kate Breakey. The show features works by 43 photographers:Linda Alterwitz | Zia Ayub | Anne Berry | Victoria Bracken | Joel Butler | James Cooper | Anastasia Davis | David Dennard | Chance DeVille | Norm Diamond | Haakon Donnelly | Patricia de Ocio Dudley | Anne Eder | Thomas Foster | Steffani Frideres | Nadide Goksun | Diana Nicholette Jeon | April Kao | Eleanor Kerr | Karen Klinedinst | Kendra Laflin | Irwin Lightstone | Marilyn Maxwell | Calli McCaw | Christine Meytras | Robert Moore | Linda M. Morrow | Dale Niles | George Nobechi | Andrew Ortiz | Neal Panton | Sirous Partovi | Justin Ruiz | Joshua Sariñana | Catherine W. Singer | Peter Stern | Peter Stitt | JP Terlizzi | Beckwith Thompson | Ashton Thornhill | Mark Vitaris | Lynn Whitney | Clifford Wright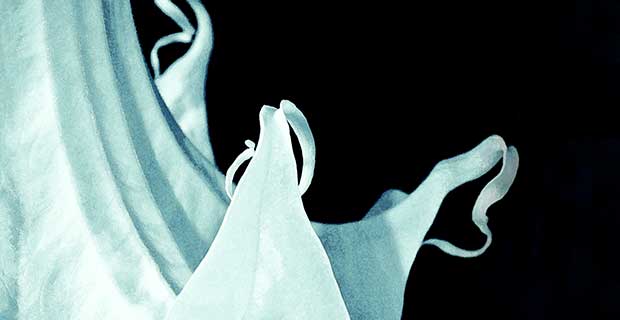 June 15 through September 9, 2018
An exhibition featuring works by Audrey Omenson, Cheri Randolph, Cory Cannella, Eileen Figueroa, Gary Watson, Jane Eifle, Jim Hannan, Leonor Ratliff, Lou Vest, Michael Golden, Mona Ghazi, Page Piland, Patricia Blackwell, Sophia Jacqueline, Syd Moen, Terry Halsey, Tod Bailey, and Tony Parana.
October 21, 2017 through September 16, 2018
A show featuring sculptures by Houston artists Erik Hagen, Syd Moen, Bradly Brown, and Trey Duvall.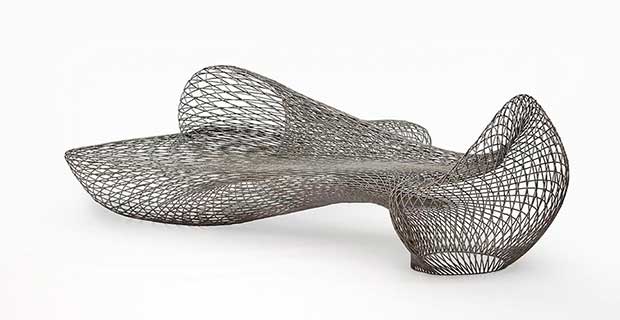 June 24 through September 16, 2018
An exhibition featuring works by the experimental Dutch designer Joris Laarman Lab. The show features 65 pieces of furniture, drawing suites, and videos.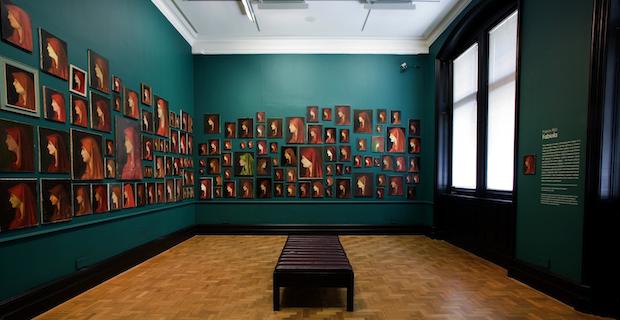 May 21, 2017 through October 28, 2018
An exhibition of paintings, wood carvings, ceramics, jewelry, needlepoints, and more depicting 4th-century Roman Saint Fabiola. The works in the show are copied from a 19th-century depiction of the Saint by French artist Jean-Jacques Henner and were collected by Belgian artist Francis Alÿs.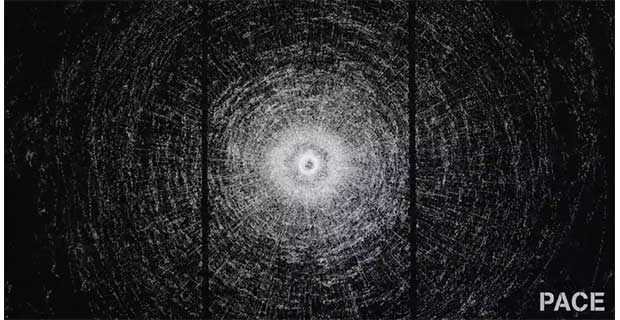 February 2 through December 31, 2018
Particle Chamber is an immersive new installation by Leo Villareal. Utilizing the latest projection technology to create dynamic points of light across a hemisphere of screens, Villareal enables visitors to encounter an ethereal chamber of ever-moving pixels algorithmically programmed to form infinitely new patterns."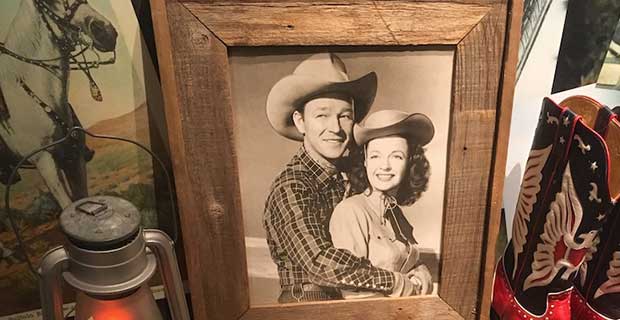 February 1 through December 31, 2018
An exhibition featuring ephemera from the life of Roy Rogers, "America's Favorite Cowboy."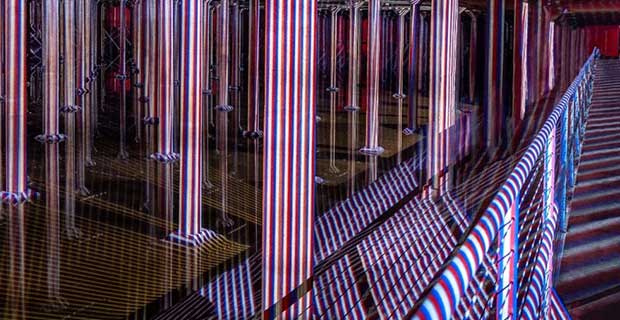 May 12, 2018 through January 13, 2019
A new installation in Houston's Buffalo Bayou Park Cistern by artist Carlos Cruz-Diez. "Cruz-Diez's Spatial Chromointerference (1974/2018) creates a situation in space involving the dematerialization, transfiguration, and ambiguity of color through movement. By projecting moving chromatic interference modules on objects and people, these become transparent and virtually change condition and form. The spectator becomes both actor and author of a complete chromatic event, which evolves through space."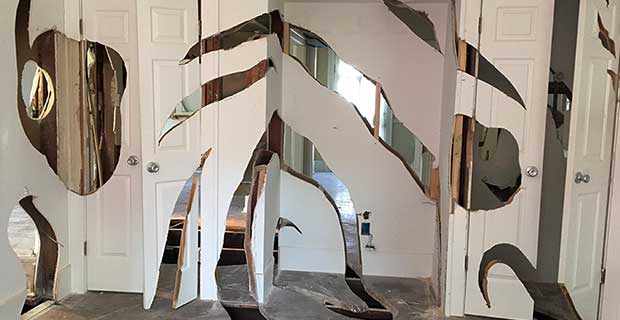 February 23, 2018 through June 6, 2019
An installation by Havel Ruck Projects (Dean Ruck and Dan Havel) . For this site-specific piece, the artists used the Cherryhurst artist-in-residency house as a raw material to "explore forms and ideas related to the power of nature."