Archives by date
You are browsing the site archives by date.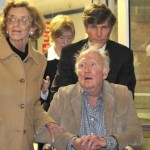 By Bill Davenport on February 17, 2013
The Amarillo Globe-News reports that eccentric millionaire and accused sex offender Stanley Marsh 3 of Amarillo, along with inner circle, have settled  civil lawsuits by […]
Posted in Newswire | Tagged amarillo globe-news, cadillac ranch, stanley marsh 3 | Leave a response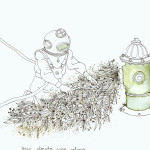 By Joshua Fischer on February 17, 2013
"Latin American countries are at a disadvantage in terms of research funds in technological fields. As a result, all sorts of equipment and devices are […]
Posted in Feature, Uncategorized | Tagged Adriana Salazar, colombian artists, Diana Menestrey, Luisa Roa, maria iovino, Sicardi Gallery, teresa currea, transitional | Leave a response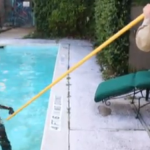 By Cody Ledvina on February 17, 2013
Emily Sloan re-stages her Caddy Shack-inspired performance at Houston's Darke Gallery for Cody Ledvina, who pokes at her with a stick.
Posted in Blog, Uncategorized | Tagged caddyshack, cody ledvina, cody ledvina expeirence, darke gallery, emily sloan | Leave a response