Archives by date
You are browsing the site archives by date.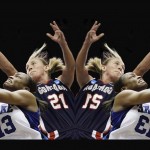 A life-sized collage of mirror images of basketball players in motion, illustrating cosmic duality. On view during the EAST Austin Studio Tour Saturday and Sunday, [...]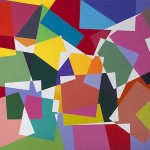 Geomteric abstraction from Argentinian artist Graciela Hasper, a member of generation of artists who emerged in the 1990s, just a few years after the end [...]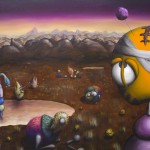 Organized by Might Fine Arts.