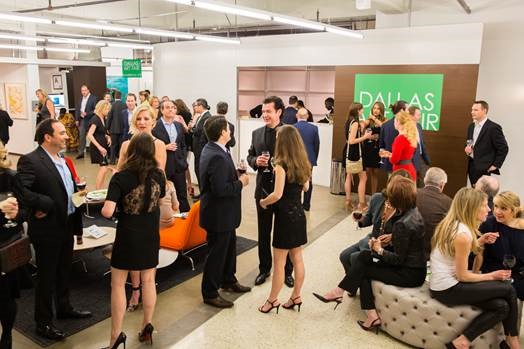 (Via the Dallas Observer): The Dallas Art Fair's founder, Chris Byrne, has created a new director position and filled the spot with Kelly Cornell, an SMU grad who started out as an intern with the fair in 2011.
2017 will be the fair's seventh year. (We don't yet know if it'll take place in the downtown F.I.G. building as usual, or if the organizers are hopping to a new location.) Cornell became a full-time staffer for the fair after graduation. For this coming year, Byrne "created a director position that would oversee the fair's execution. The new role will concentrate heavily on those relationships with exhibitors, a role Cornell has been fine tuning since her days as an intern." Also Cornell's role includes "maintaining relationships with preview gala beneficiaries such as the Dallas Museum of Art, Nasher Sculpture Center, Dallas Contemporary and sponsors, to create a dynamic schedule of events for next spring."
The fair also has put together an advisory committee for 2017, made up of people from the the DMA and the Nasher Sculpture Center, the Power Station, and the Goss-Michael Foundation.
For more info, go here and here.