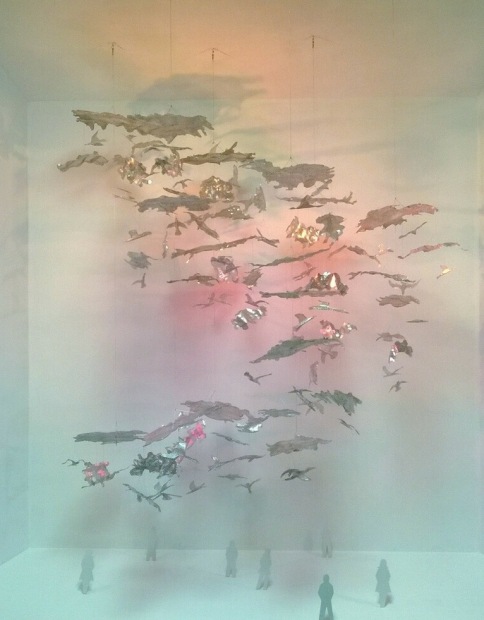 Houston artist Ed Wilson has released pictures of his proposal for the George R. Brown convention Center in Houston. The 90 x 90 x 40 foot atrium will be filled with shiny metal clouds and cutout birds.
Wilson will be giving was scheduled to give a talk at his solo show, "One-Offs" at Fl!ght gallery in San Antonio's Blue Star Arts Complex at 3 p.m. on Sunday, November 30. But it has been cancelled, he says, "because he needs to be in Houston right now."  He may appear via Skype.
Normally, it would be the closing of Wilson's retrospective, but the artist is at the center of a struggle within the Houston Arts Alliance, which withdrew a proposed contract with him for an $830,000 sculpture commission last week, leading the the resignation of HAA's Civic Art and Design Director, Matthew Lennon, in protest.