Occasionally, we find ourselves alone, pedestrians in a world that has shifted. Time disappears, and so-called important things fade. More is noticed, less is spoken. Peripheral memories echo, and little things—a cloud, the side of a building, photos on the wall of a bar, a piece of trash on the street, a stranger saying hello—may jump out with clarity. This can happen when alone along travels, or even in familiar surroundings in times of change, loss, reflection. It's fascinating to me what the tide may bring when contexts change and we surrender to the big and small stuff we've been too busy to notice. This is why I love the arts and individual engagement with great paintings, photographs, films, music, etc. It's about letting go, travelling elsewhere and noticing, feeling, surrendering.  Contrary to our culture's desperate strives for fantastic YOLO adventures, I think these quiet Lost In Translation experiences are when we are most ourselves, most alive.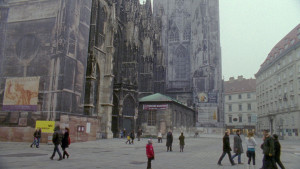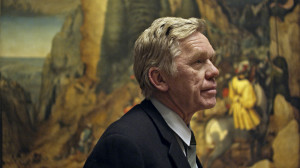 The moving new film Museum Hours by director Jem Cohen (screening August 30-Sept. 6 at the Museum of Fine Arts Houston) is about an experience like this, and likewise creates one for the viewer. Anne is a Canadian woman who finds herself lost in Vienna while visiting a distant, sick relative. Johann is a security guard at the historic Kunsthistorisches Museum, who, by chance, becomes Anne's interpreter, tour guide, and friend. Museum Hours is deceptively simple in the ordinariness of its characters and seemingly haphazard wanderings between fleeting moments and impressions. But the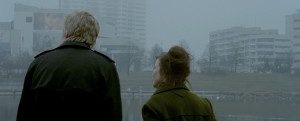 film's succession of vignettes—from Anne and Johann's bar conversations to poetic studies of Vienna, great works of art, and museum visitors—is really a quite deftly constructed story of the connections of strangers and a sublime rumination on life and art. And I'll add that I've never before seen the museum tour experience depicted in a film so beautifully (or at all?) as in a scene in which an art historian and a small group of shuffling tourists discuss the mysteries of Flemish Renaissance painter Bruegel's "Conversion of St. Paul." The guide's thoughts on the painting nicely mirror the film experience and the perspective of the filmmaker.
Museum Hours is directed by New York-based filmmaker and video artist Jem Cohen, who is probably best known for his earlier short films, music videos, and experimental documentaries such as Instrument, a portrait of D.C. punk band Fugazi. He's a true independent, often associated with a lo-fi, small gauge, DIY style and his many great music collaborators and subjects. Some fans may be surprised at the quiet, refined qualities of Museum Hours, but it's clearly an extension of his earlier interests in urban landscapes, lost characters, and life at the margins.
A hybrid of planned filmmaking and improvised acting and photography, Museum Hours was inspired by Cohen's longtime love of art museums, recent time spent in Vienna, and a personal connection he's seen between certain 16th  century paintings and his own work. (While this film features almost no music, it may be of interest to music fans to note Patti Smith's credit as a producer and the film's dedication to Vic Chesnutt, both friends and previous collaborators of Cohen's.)
After acclaim at international festivals, Museum Hours is only showing in select cities in this country. I'm really happy that it's made its way to Houston and, what's more, to a perfect setting among the murmurs of so many great works of art at the Museum of Fine Arts Houston. I recommend losing yourself in it.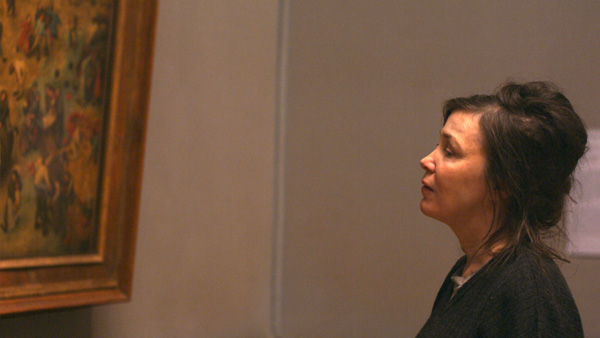 Jem Cohen's Museum Hours is showing at the Museum of Fine Arts Houston's Brown Auditorium Theater on Friday and Saturday, August 30 & 31 at 7 p.m., on Sunday, September 1 at 5 p.m., and on Monday, September 2 at 2 p.m.