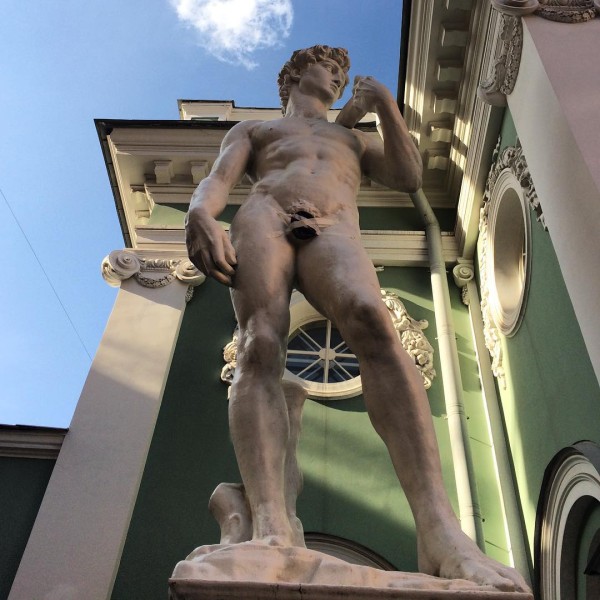 Earlier today, Hyperallergic reported that a St. Petersburg resident has expressed outrage over the genitalia of a replica of Michelangelo's David. The resident claimed that David's nudity "spoils the city's historic appearance and warps children's souls." They then went on:
How could you put this bloke without any trousers on in the center of St Petersburg, next to a school and a church?
As for now, David is left in a sorry state—with a black piece of plastic taped over his genitals. Hey, at least Russia didn't follow in the footsteps of Pope Pius IX and turn David into a eunuch.
For more info, go here.