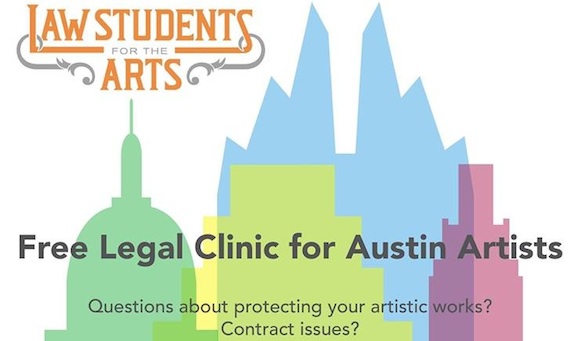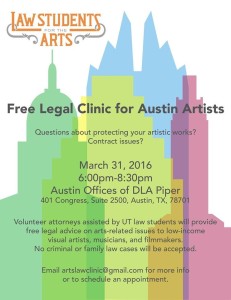 On Thursday March 31, the UT Austin-based group Law Students for the Arts will host a free legal clinic for artists covering a range of issues that affect working artists today.
On the table: topics from copyright issues and contracts. (The clinic is not just for visual artists, but also for filmmakers and musicians, et al.)  This is free advice by volunteer law students from one of the best law schools in the state.
Where and when:
March 31, 6-8:30 p.m., Austin offices of DLA Piper, 401 Congress, Ste. 2500, Austin 78701
Email is artslawclinic@gmail.com. For more info, please go here.