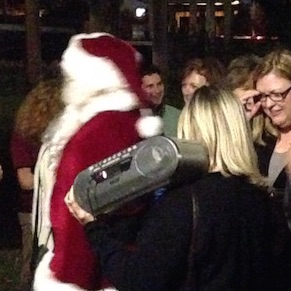 Last Thursday, three hundred people, Santa, and I gathered in the shadow of the Sabine St. Lofts in Houston, absorbing free beer, many smores, and a little hot chocolate as we waited to begin the Unsilent Night. Tonight, it's Austin's turn.
It's become common practice for Texas cities to designate artists as pre-qualified for upcoming public art initiatives based on a biannual Call for Submissions. The City of...
Read More
Among the many listings in the recent post "The Almost-Complete List of Texas Holiday Arts and Crafts Fairs," is the upcoming Holiday Mini Mart &...
Read More