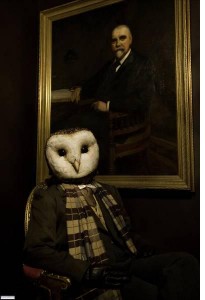 The Dallas division of the FBI is crowing over the confession of an Allen, TX couple who used art as the bait for a scheme they used to defraud two victims, identified only by their initials, of $3 million in 2004.
On March 6, Eugenio D. Leo and his wife Jody L. Meyer pleaded guilty before U.S. District Judge Ed Kinkeade to inducing the victims, K.P. and L.P., to invest their money by making short-term loans to museums in Europe. These loans would be secured by pieces of artwork worth significantly more than the loan value. At Leo's request, K.P. provided a power of attorney to Leo so that he could make the necessary arrangements for the short-term loan. Leo falsely reported to K.P. that K.P.'s loan was repaid plus interest.
Instead of a short-term museum loan, however, Leo actually purchased art with K.P.'s money, and then sold that art to K.P., never disclosing that he put himself in the purchase chain and made more than $800,000 from the sale. Leo, aided and abetted by Meyer, falsely represented that Leo owned K.P.'s artwork so that Leo could obtain a loan (using the art as collateral) from Art Capital Group for approximately $300,000.
http://www.fbi.gov/dallas/press-releases/2012/husband-and-wife-plead-guilty-to-roles-in-3-million-fraud-scheme-using-art-as-collateral