In honor of Halloween and my wish to always be SUPER when in reality I
remain extra-ordinarily human, I present Similar but Different #11: I am Superman.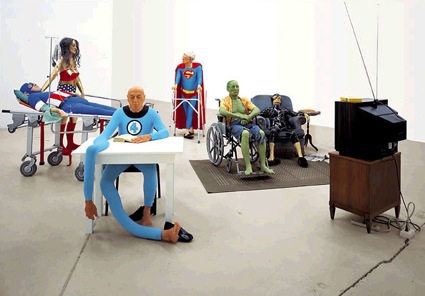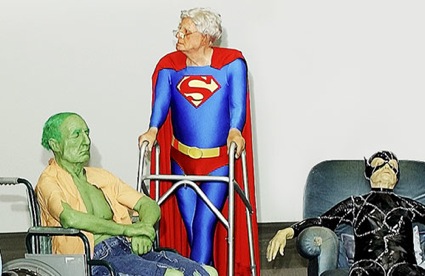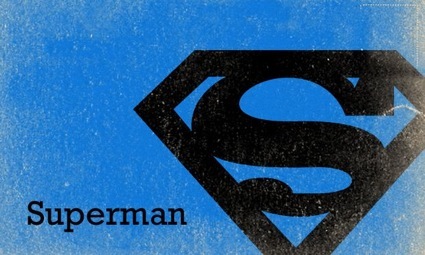 Studio 360 on Superman with many men of steel…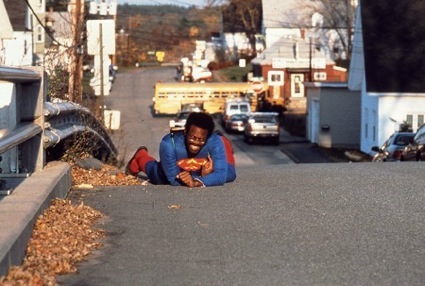 William Pope L The Great White Way involved him crawling over a 22 mile stretch of Broadway and took five years to complete. For this performance he donned a capeless Superman outfit with a skateboard strapped to his back. Documentation of this performance was included in the 2002 Whitney Biennial.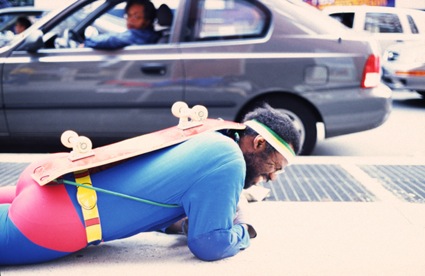 And finally REM's I am Superman from Lifes Rich Pageant invisioned by a 12 year old back in the 80's… the decade of my childhood when we all thought we could do anything…