The Texas Commission on the Arts (TCA) has awarded over $15 million through more than 900 grants to nonprofits and government agencies in 110 Texas towns. Additionally, the organization has designated two new cultural districts in Garland and Granbury.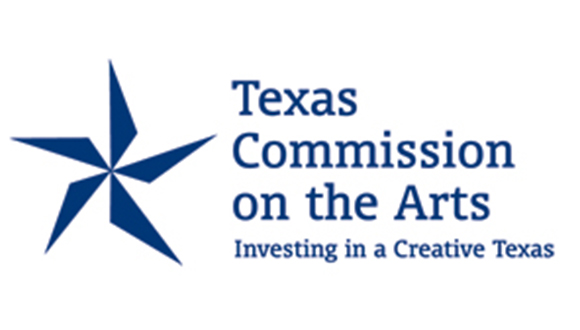 In a press release, Gary Gibbs, Executive Director of TCA, remarked, "We are honored to provide these grants to help sustain the Texas arts industry, which is still recovering economically from the effects of COVID-19. In the 2023 legislative session, TCA received a generous increase in funding, which is reflected in these grant awards. We are grateful to the Legislature for this increase, and we are proud to invest these funds with arts organizations to support the creative economy in Texas."
The grants are distributed through the Arts Create program, the Cultural District Project program, the first of two funding rounds for the Arts Respond Project program, the quarterly Arts Respond Performance Support program, and the quarterly Commission Initiatives and Designated Funding program. (Disclosure: Glasstire is a recipient of an Arts Create grant.)
The Arts Create grants provide year-round operational support to organizations with budgets over $50,000. For the 2024 fiscal year, 449 Arts Create grants have been awarded to organizations in 88 cities, totaling more than $4.5 million. Arts Create recipients include the Grace Museum in Abilene, the Amarillo Museum of Art, Co-Lab Projects in Austin, the Dallas Museum of Art, The Menil Foundation in Houston, and more.
Arts Respond Project grants fund arts-based projects that address one of the following areas: economic development, education, health and human services, natural resources and agriculture, or public safety and criminal justice. Fiscal year 2024's first round of these grants are being awarded to 288 arts organizations in 63 cities. Grantees include Mexic-Arte in Austin, the Art Museum of Southeast Texas in Beaumont, K Space Contemporary in Corpus Christi, the Creative Arts Center of Dallas, the University of Texas at El Paso Art Galleries, the Amon Carter Museum of American Art in Fort Worth, the Galveston Arts Center, and more.
To see a full list of awardees, visit the TCA website. 
Additionally, TCA has approved the designation of two new cultural districts: Garland's Bankhead Cultural Arts District and the Granbury Cultural District. The TCA is the only body that can officially designate cultural districts on behalf of the state. Receiving the official designation allows these cultural districts to be eligible to apply for funding through the TCA's Cultural District Project program.
On the topic of the new cultural districts, Mr. Gibbs said, "We are pleased to highlight the wonderful work these cultural districts are already doing to attract visitors to their communities, and to enhance the quality of life in our great state. Their applications to the designation process provided extensive information on their qualifications, and were considered through a highly rigorous review process. We congratulate them on this achievement."