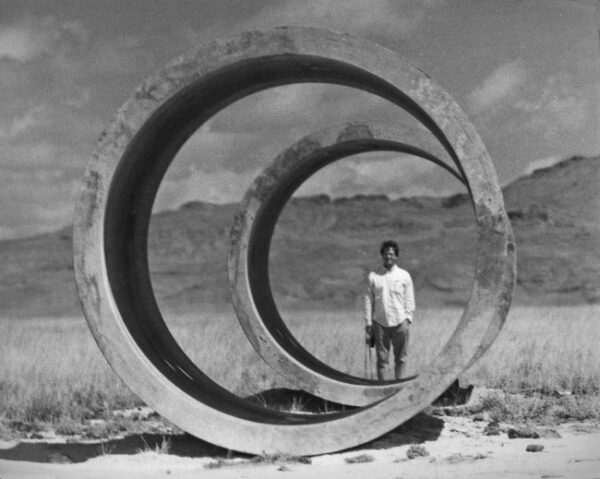 Tom Moody, an artist, musician, and critic, died from COVID-19-related complications last month on March 19, 2022.
Mr. Moody was a prolific artist who in many ways was ahead of the curve when it came to digital art. Best known for his low-tech art created using simple programs, Mr. Moody was also an early blogger who maintained multiple sites and contributed to many online communities. He launched his first blog through Digital Media Tree (a blog collective started by Jim Bassett) in 2001, two years prior to the creation of MySpace and WordPress. 
He maintained that blog until 2007, when he presented his weblog via an interactive computer terminal in his exhibition, BLOG, in the project space at artMovingProjects in Brooklyn. From 2004 to 2022, he regularly posted on his main blog, tommoody.us. 
Mr. Moody grew up in Texas and earned a double major in English Literature and Studio Art from the University of Virginia in 1977. After graduating, he returned to his home state where he worked as an artist and writer. During that time he was a member of 500X Gallery, the oldest artist-run gallery in Texas; wrote for the Dallas Morning News; and was the Texas Editor for Art Papers. 
As early as 1991, Mr. Moody was writing for Artforum, reviewing exhibitions in New York and highlighting Texas artists like John Pomara, Linda Ridgway, Benito Huerta, and Bill Davenport. Then, in 1995, he moved to New York and became active in the city's art scene. There, he exhibited and organized exhibitions and continued to write. He made video works that were shown at the New York Underground Film Festival, the Chicago Underground Film Festival, and the Dallas Film Festival. His work also appeared in 8 BIT: A documentary about art and videogames, which was directed by Marcin Ramocki and premiered at the Museum of Modern Art in 2006. 
Even as technologies advanced, Mr. Moody continued to create digital art using archaic programs. In an interview by Cory Arcangel for Rhizome.org in 2005, Mr. Moody discussed his interest in using an early version of Microsoft Paint: "I liked the idea of Paintbrush as a 'found art tool'–it seemed genuinely exotic within the still slightly medieval, hand-crafty art world but also didn't buy into the whiz-bang futuristic assumptions I hated about so much computer art."
Moody never forgot his Texas roots. Last year, he wrote a review for Glasstire of On Screen/Off Screen Contemporary Paintings and Technology: Kate Petley, Lorraine Tady, & Liz Trosper at Barry Whistler Gallery. With the passing of Mr. Moody, the net art community has lost an important figurehead and pioneer.