To most Texans, Marfa is just really, really far away. But too often, there is something going on out there that makes us wish for a bullet train to West Texas. So those who can make it to Marfa on a weeknight should really check this out: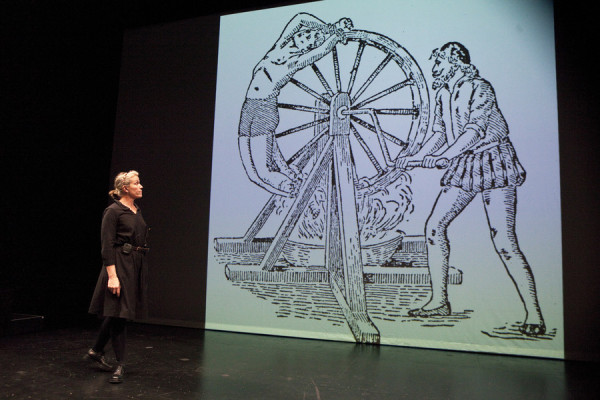 Performance/installation artist Suzanne Bocanegra will present a self-portrait in the form a one-hour slide lecture entitled Bodycast this Wednesday, January 7, 7pm, at the Crowley Theater. This is not the regular academic slide lecture, though; it's directed by actor/writer Paul Lazar (known as a regular in Jonathan Demme films). And Bocanegra does not play herself. "I use an actor to portray me, in my own story," she explains, "in order to highlight the difference between who we are and who we feel we are supposed to be." In this case, she feels she is supposed to be portrayed by award-winning actress Frances McDormand. Based on the artist's childhood church experiences and teenage years spent in a bodycast, Bocanegra adds, "Most of all it is an exploration of how art teaches us to learn the criteria we use to judge ourselves."
The performance is free and is followed by an after party at Marfa Contemporary.