When the AMoA and Arthouse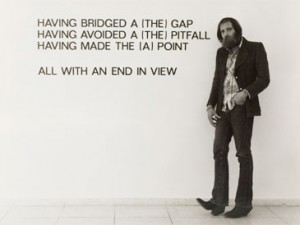 announced that they were beginning discussions about some sort of merger, it kicked up a dust storm in Austin worthy of West Texas. And friends in the dance community tell me it was the same in NYC when Dance Theater Workshop and the Bill T. Jones/Arnie Zane Dance Company began contemplating a partnership. In general, we are highly emotionally attached to the nonprofits we support, and mergers often come into the picture at moments of extreme volatility. Wondering how to step back and gain perspective on the reality of the situation, I turned to two experts in the field of nonprofit mergers—men who've worked specifically in the arts sector—for insight into these types of discussions. Both John McCann, founder of Partners in Performance, and Matt Kouri, Executive Director of Greenlights, stressed two keys to a productive process:
(1)    Begin with a value proposition. Without clarity about the potential value of a partnership, there is nothing against which to benchmark potential scenarios.
(2)    Consider a merger as one possibility among a spectrum of possible partnership strategies. The decision to merge must be the best strategy among all possible strategies for achieving the desired outcomes.
These two principles—begin with a value proposition and evaluate strategies to achieve it—offer a productive structure for thinking through a merger.
Value-Creation and Measurement
"Could two plus two equal five?" That's the question that McCann asks arts organizations when they are contemplating a merger. In other words, "is there value to be created beyond what each organization can achieve working alone?" It's a tough question to answer even in the corporate world, where there is only one bottom line, and it's measured in dollars. But in the nonprofit world, funders and managers must consider both social impact and financial viability. This is where it gets a whole lot tougher.
The question, "could two plus two equal five," becomes extremely difficult to answer because, when comparing nonprofits, you're not comparing apples to apples. Every nonprofit measures its value in distinct units that reflect its particular mission. In the case of arts organizations, one nonprofit may measure outcomes in terms of popular exhibitions showcased, families served, and elementary schools reached. Another may measure primarily in terms of international art stars presented and critical response elicited from the international community. Yet another in terms of emerging artists supported and number of artists who go on to receive shows at larger institutions or commercial gallery representation. In the process of considering a merger, each organization must revisit its mission, grapple with its core values, and measure its current ability to achieve the outcomes it seeks.
With the left hand side of the equation assessed (the value of the two nonprofits separately), the organizations must begin work on the right hand side (their value together). Again, in order to assess value, the organizations must agree upon the terms in which the value will be measured. First, the two organizations must establish the shared (or new) mission upon which the new venture would be based. Then, they must agree upon the outcomes that would best serve this mission. And finally, they must assess their combined assets and capabilities (staff, programs, facilities, donor base, brand identity, endowments, etc.) in terms of their ability to produce these outcomes.
Even after the social impact of each organization and of the potential merger has been thoroughly assessed, the relative value of the two sides of the equation requires a judgment call. Which impact and outcomes do we value most?
Structuring the Partnership
Both McCann and Matt Kouri, the Executive Director of Greenlights, stress that a complete merger is only one option among a broad spectrum of possibilities for collaboration. At one end of the spectrum lie strategic partnerships—temporary or precisely delimited cooperation on specific projects where strategy, interests, or missions overlap—and at the other lie complete mergers—full integration under a single mission. Somewhere in the middle lie possibilities such as joint ventures and acquisitions. Once the value of working together has been established, organizations must identify the type of partnership that will provide the most productive structure for achieving that value. Merging Wisely, a Stanford Social Innovation Review article to which I linked in my previous blog post on this topic, offers a thorough overview of the many ways in which nonprofits collaborate and the kinds of value they create. Obviously, there isn't one best structure. It's a question that can only be answered given a specific context.
We don't know anything yet about the value proposition or the strategies under consideration for the potential AMoA/Arthouse partnership. Undoubtedly, the organizations are grappling with these issues internally right now. And when the conversation becomes public, we'll all keep grappling together.