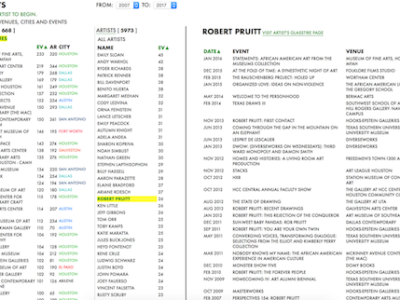 And now for the artists! As with the previous three infographics we've released, our fourth data mining infographic is interactive.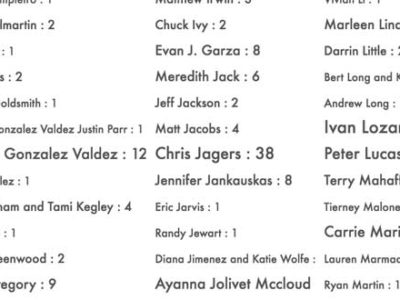 This year we are celebrating Glasstire's 15th anniversary! Launched by Rainey Knudson in 2001, today we are the oldest online-only art magazine in the country. To mark the occasion,...
Read More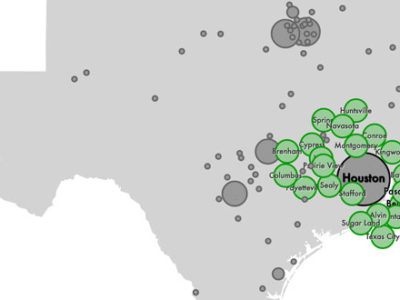 It's Glasstire's 15th anniversary, and we're looking at our history to find patterns and relationships among the artists, writers, and venues of Texas. Our first interactive project is map of Texas with events by city and year, starting in 2007.