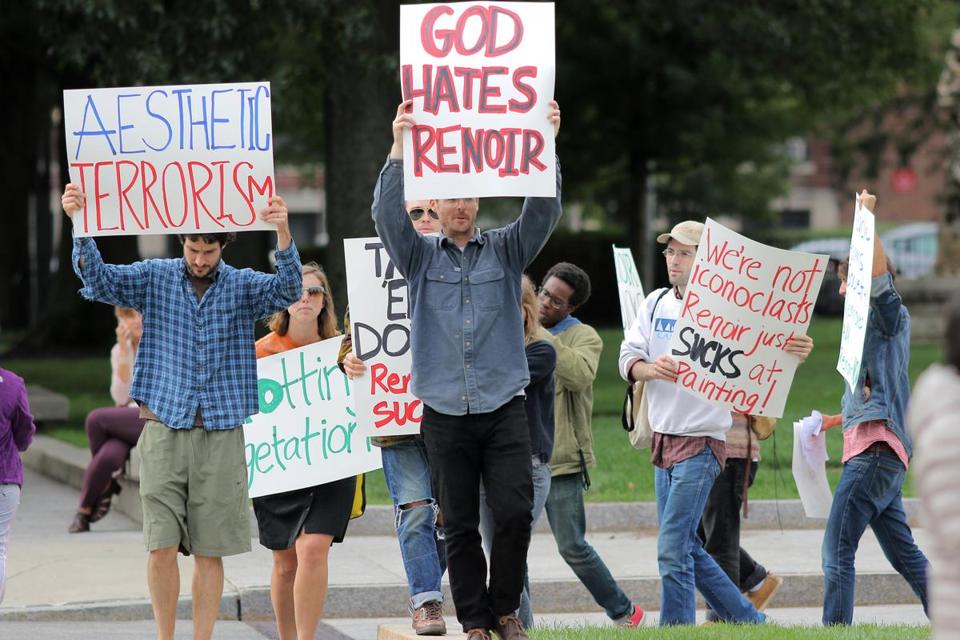 On Monday, a group of folks held a rally protesting the paintings of the French impressionist Pierre-Auguste Renoir outside Boston's Museum of Fine Arts, reports the Boston Globe. Organized by Max Geller, creator of the Instagram account Renoir Sucks at Painting, the group came up with some pretty clever signs and chants:
God Hates Renoir
Treacle Harms Society
reNOir
Put some fingers on those hands! Give us work by Paul Gauguin !
Other art is worth your while! Renoir paints a steaming pile!
We're not iconoclasts. Renoir just sucks at painting!
Most passersby were perplexed, but one grandmother from Phoenix who spent the morning in the museum with her daughter and grandchild told the Globe, "I love their sense of irony. I love Renoir, but I think this is great."
Geller also petitioned the federal government to "Remove all of the literally awful Renoir paintings hanging in the National Gallery in Washington DC." The petition closed due to insufficient signatures (fifteen), but it is still archived on the White House petition page.