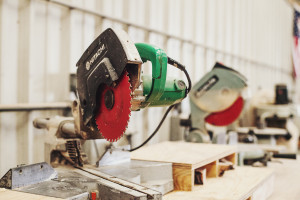 After a year in its Hutcheson St. warehouse, Houston Makerspace has announced it will be moving to a new building at 3605 Texas Street as of May 1st. It's not such a big move: the spaces are three blocks from one another in Houston's burgeoning East End, and about 50 yards from the Coffee Plant stop on the soon-to-be-opened MetroRail green line.
Hard on the heels of the move comes gentrification: the old building's owners plan a teardown to make way for townhomes.
Saturday May 16th there will be a grand re-opening and one year anniversary party at the new space.