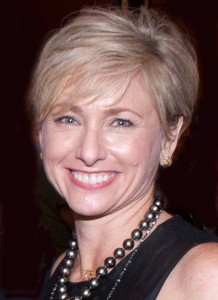 Nina Seely has been named to the newly-created director spot at the Umlauf Sculpture Garden & Museum in Austin. Nelie Plourde, who held the Executive Director/Curator position for the museum's first 21 years, will continue as curator.
Seely brings experience drawing on corporate and personal relationships to benefit non-profits; as former General Manager of Ralph Lauren at The Domain, Seely organized in-store events that generated over a million dollars in corporate and individual donations to the non-profit community.  She is currently the co-owner of family-run Trento Italian restaurant in Westlake.
Plourde will focus on the museum's collection and exhibits and will be involved in the restoration of the Umlauf home and studio. "This is the second most exciting time in the Umlauf's history and all of us cannot wait to get started on this challenging second chapter. I am especially delighted that after 21 years I can finally focus on what I love most: Umlauf's work," Plourde said.
www.umlaufsculpture.org