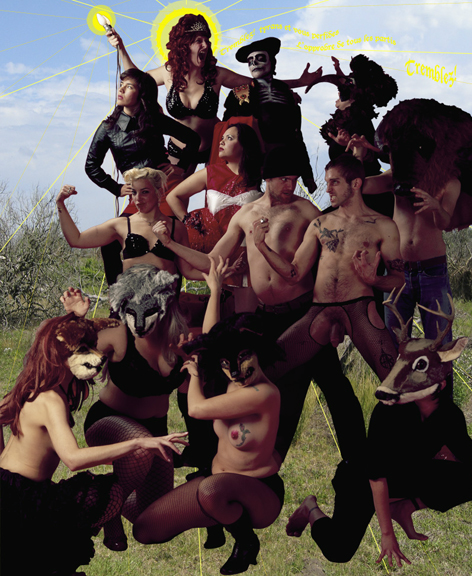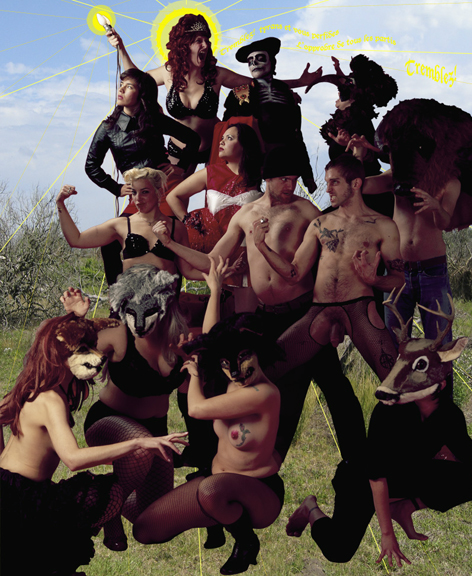 New York artist Alison Ward, in the papers recently for Water Pod Project, an experiment in collective green living on a barge in Manhattan, threw a Halloween party Saturday in Queens to raise money for her next venture: sutainable art farming in Seguin, Texas.
The new project, called Habitable Spaces, hopes to raise $100,000 to send Ward, her fiance, and artist friends to the "Home of the World's Largest Pecan," where they will enact fantasies of rural life for the media: "Since artists in residence are only there for three months, they can build their build their dream–not necessarily practical–living and sleeping space," said Ward, who nevertheless hopes to create "sustainable living solutions." Work will begin on the site in January  2012, with the first artist/residents arriving to begin their nests in the fall, when the temperature has dropped back into the mere 90's.
The party, the first of several fundraisers for the project, started at 6 p.m., at the Flux Factory, and featured live performances by White Limo and Fake hooker as well as DJs, Matty B, Danny C, Omega and Ultra Va from Rockem Sockem at Otto's Shrunken Head. There were also homemade tacos, drinks and live performance art.