Going into
Jade Walker
's
Merriment
at the new Big Medium Bay 10 Project Space (which, by the way, is a greatly welcome addition to Austin's cultural spaces) I immediately
thought of
David Cronenberg
's
Body Horror
. But unlike Cronenberg's Body
Horror, born of rage, violence, death or technological malaise;
Walker's New Flesh creations seem to spring from some polymorphously
perverse cuddle instinct; a joyful approach to a mongrelized conception
of biology. These mutant bodies are happy and alive. Their eruptions of
undifferentiated flesh are somehow, paradoxically, gendered.
Specifically,
Merriment
reminds me of the
psychoplasmics
in
Cronenberg's
The Brood
. Compare a still from that film with a shot of
Walker's creations: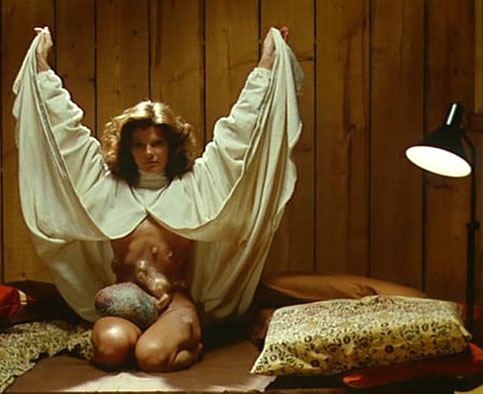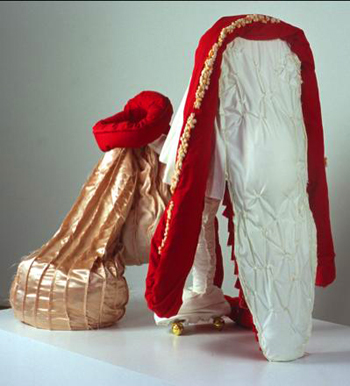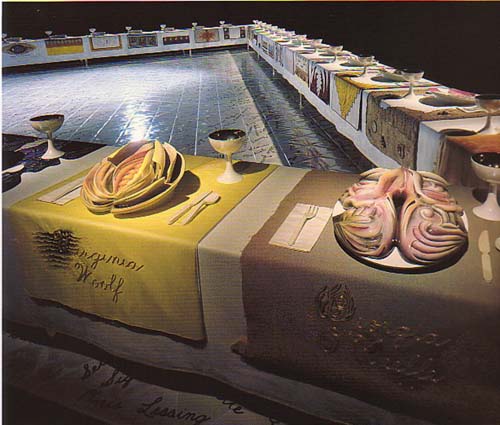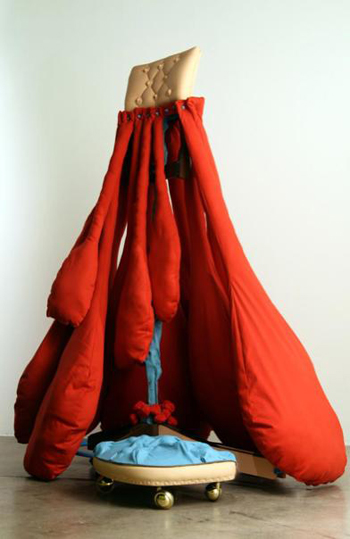 And in case you want to interact with Ms. Walker, she will give a small
artist talk at
Women & Their Work
, as part of their fantastic
Show
& Tell: A digital slide jam
series, this coming Tuesday (March 18)
at 7:00 pm (other artists presenting their work are Robert Boland, Josh
Rios and Corkey Sinks).