Have you been to
Lora Reynolds Gallery
to see
Mads
Lynnerup's
If You See Anything Interesting Please Let Someone Know Immediately
? If
you haven't yet then make the time this week because the best show in
Austin right now (and my favorite since
Mike's World at the

Blanton
) is closing March 1st. Here's
a review of the show
by
GT's
Angella
Emmett.
What I love about Lynnerup's work is how he builds on concepts of art as an everyday possibility. As an example, let's look at "Fountain" (2003):
The title is charged with historical references, the most obvious of which is "Fountain" (1917) by Duchamp: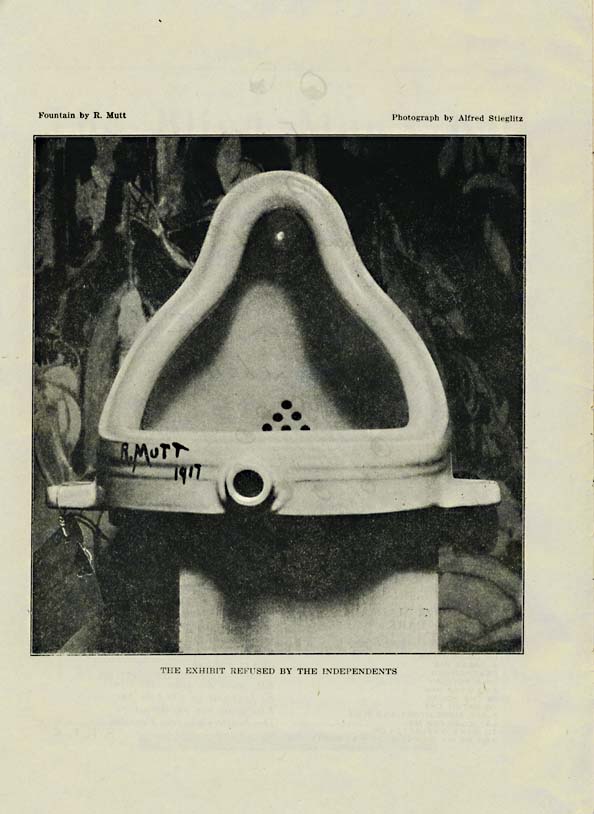 But there's also Nauman's "Self-Portrait as a Fountain" (1967):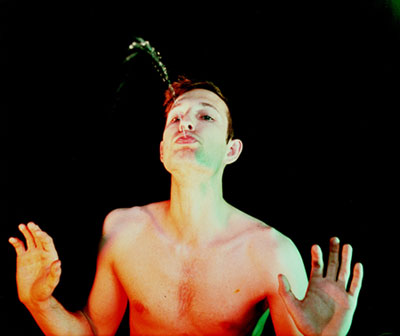 Also
like Nauman and Duchamp, titles become of the utmost importance to
Lynnerup in imbuing the prosaic with meaning. Putting work and title
together we can reverse engineer a hidden framework for life as art and
performance.
Lynnerup avoids the potential traps of riffing on art historical
references. His work feels like another rung on a continuum in which
the final result is a total aesthetization of everyday life; a
thrilling concept if you ask me.

It makes me imagine an alternate reality where instead of life coaches
you have aesthetics coaches, people like Lynnerup (or Florian Slotawa!)
who help you turn your entire life into a playful world of wonder. This
is what the Super Bowl half time show is like in that parallel
universe.

If you want to pump yourself for the show, I highly recommend clicking around
Lynnerup's website, and here's an old internet radio interview with him via Frank Prattle.
(Lynnerup's "Fountain" image courtesy of Lora Reynolds Gallery, others courtesy of the internet)