This is a piece I wrote for the Ft Worth Star-T, to publish this week sometime. It feels skeletal, as space constraints kept me glancing over issues I think deserve further clarification. I hope to do so in upcoming posts. I really enjoyed it, and was able to see a number of Judd spaces I had not seen previously (as well as visiting the Chihuahuan Desert Research Institiute, driving the Davis Mountain loop. and eating another fabulous meal at Maiya's, to name a few highlights.) Inspiring, at many levels…
October ushered in yet another Open House in Marfa, co-hosted by
the Judd and Chinati foundations, the two primary organizations devoted to
maintaining artist Donald Judd's work and vision. Despite annually increasing
crowds that now more than double the town's population, I found it overall the most
satisfying and well coordinated of the few I've attended.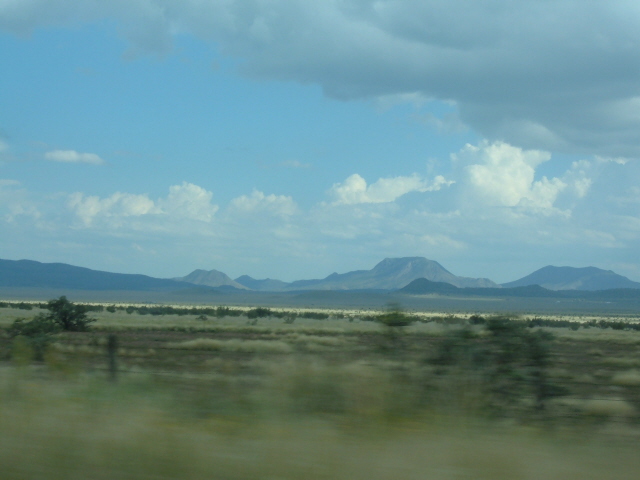 "Antidote": this is the word that arose recently viewing the
excellent, even revelatory, "Declaring Space" exhibit at the Ft. Worth Modern. It
also summed up the weekend, finding myself once again immersed in the
gesamkunstwerk that Judd left as his legacy. His significance, never disputed, is
becoming apparent as years pass in surprising and unexpected ways, his methods perhaps
delineating approaches through, past, or around the current market/fashion driven atmosphere
of the millennial art world.
At times it can seem as if the prophet Warhol has eclipsed the sun
itself, his shadow looming over all, popular and fine art culture alike.
Nowhere does this seem more true than in the DFW metroplex, where the welcome
boom in gallery activity has often appeared especially commerical, safe, neat, and
maddeningly tasteful. At times one almost forgets there was another way, driven
by an entirely different set of impulses. Perhaps this latter approach is on
the ascendant, in no small part due to events in Marfa. An anticipated, inevitable
art market crash wouldn't hurt matters either.
There
were two illuminating keynote discussions on Saturday
afternoon. The first, "Across Art and Architecture," was a conversation
between
African-born British architect David Adjaye ; American artist Andrea
Zittel ; and
curator Trevor Smith . Surprisingly for a man generally thought so
adamently Apollonian, the shared point of interest among them boiled down to
Judd's remarkablly passionate intimacy: with the nuances of perception, with the physical
craft of material objects, and his engaged, living relationship with
terrestrial existence at all levels. One needed to look no further than the
array of extraordinary examples close at hand. Tours of his myriad private
studios, residences, and of course the permanently installed works continually
unveil layers of insight and subtlety, even (or especially) after repeated
visits.
There is a living artist featured each year, with a carefully
curated installation of artwork to last until the next summer, and an
appearance during the Open House. Recently they've included Judd contemporaries
like John Chamberlain and Robert Irwin. This year, I was enormously pleased
with the opportunity to become more familiar with sculptor David Rabinowitch
and his work. As a massive thunderstorm broke outside, his discussion with
critic Kenneth Baker was a clash of styles – Baker's questions were more often
simply abstruse assertions of his own understanding, often met with pugnacious Rabinowitch
replies like, "I don't know what you're talking about," "That's totally
irrelevant;" "I don't find that interesting;" or simply "You're completely
wrong." However, rather than just ending up a confrontation of egos, when Baker
hit the nail (as he did on occasion,) the artist readily concurred. The
highlight came near the end, when an audience member finally asked what should
have been the first question – could Rabinowitch please just discuss what he is
doing in the work, rather than what Baker presumed was happening? The following
explanation of the early works on view at the Chinati Foundation was the most
engaging part of the talk.
Called "Fluid Sheet Constructions," these sculptures, made of
whole sheets of galvanized sheet metal folded and rolled and bolted together
into almost infinite variety, were first conceived in the early 1960's when
Rabinowitch was in his early twenties, and many have never been fully realized
until now.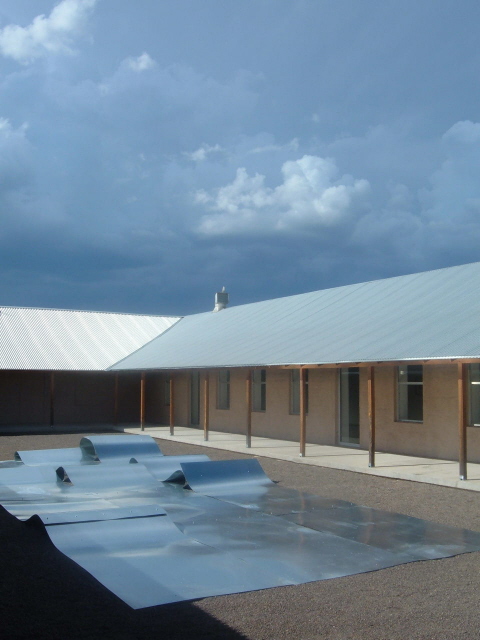 Not really objects or ideas, resisting any reference to figure or
gesture, they demonstrate a virtuosic comprehension of the elements of sculpture
from a pivotal moment in the past, throw into relief aspects of his later work,
and finally appear now completely fresh and timelessly engaged. The most
important thing about this art is that it is about real-time, phenomenological
perception, available independent of historical context or conceptual
understanding – though a cursory comprehension of these factors can help open
the work up.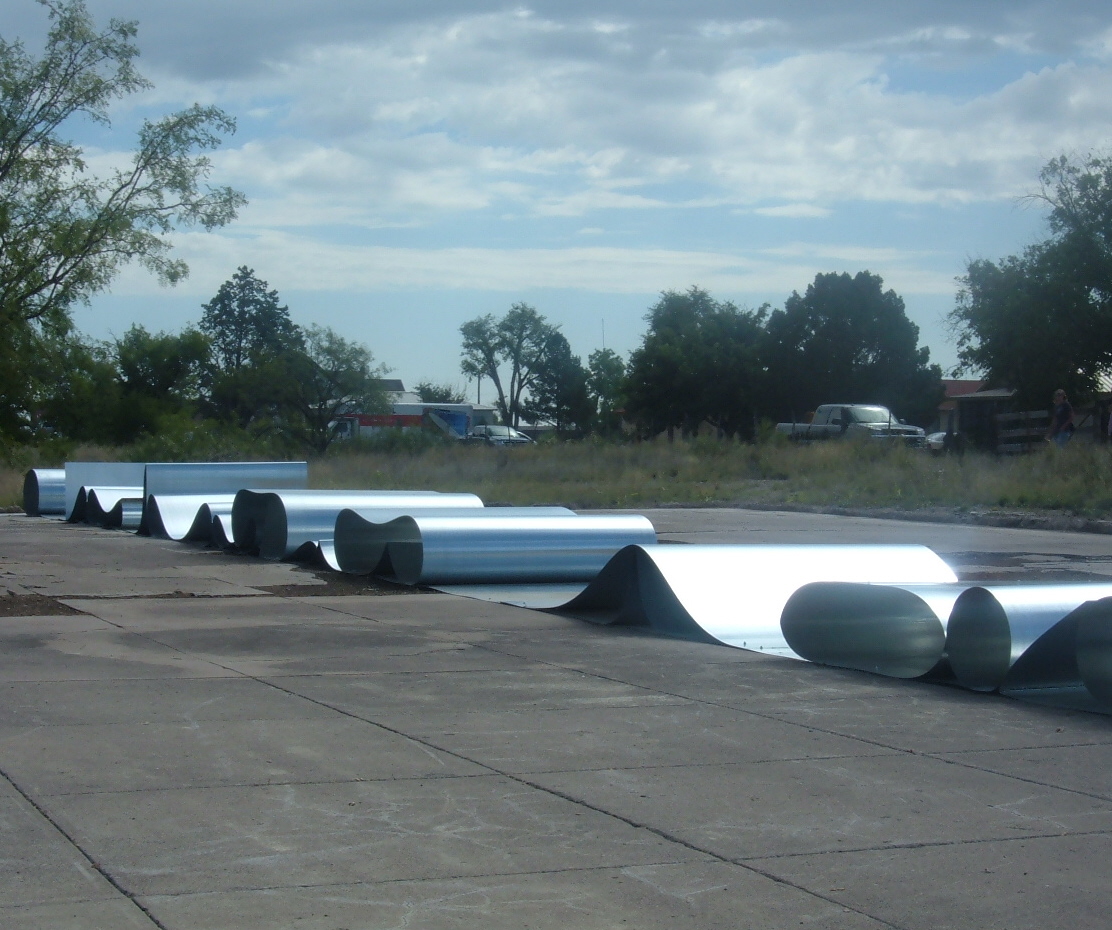 If the 80's and 90's saw much of Minimalism's impact diminished by
the prevalent attitudes and approaches of the Post-Modern moment, we have
clearly moved into another era. The seriousness, rigor, and criticality of
Donald Judd and his contemporaries seem especially ripe for reappraisal,
signaling to us almost like a lighthouse beacon, cast about in this ocean of
overpriced, fashionably decadent art fueled more by gimmick than grace, and at
the whim of market speculators who wouldn't know a Michael Heizer from a hole
in the ground.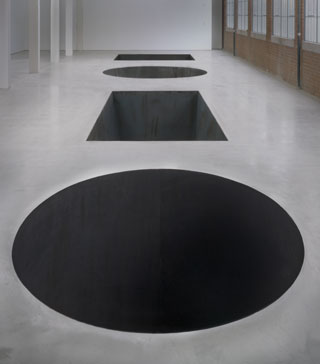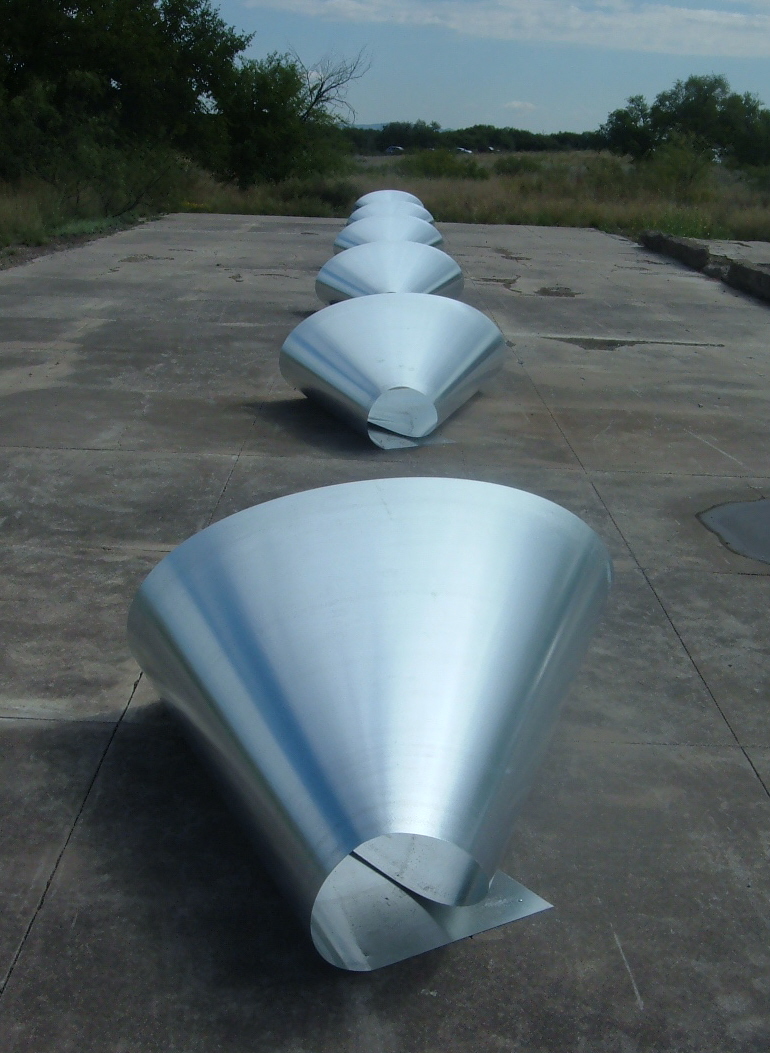 Speaking of grace, anticipating the appearance of musical guests
Sonic Youth Saturday night, I had the song "Hey Joni" going through my head for
two days prior. For the uninitiated, that song kicks off the second record of
their classic 1988 double album Daydream
Nation, considered by some (myself included) to be the finest rock record of all time. In a weekend full of
synchronicities, I pulled up right in front of the packed venue and stepped out
of my rental Corolla at the very moment they lit into that very tune. They proceeded
to play all of the subsequent ones in order. Bliss ensued. A spoken interlude
from the middle of "Hey Joni" (updated by Lee Ranaldo for the occasion)
jubilantly and poetically summed up certain of my feelings walking away from
the weekend, reminded by the works of these great makers of things to just be here now, in the spacious perceptual present:
forget the
future
these times are such a mess
tune out the past, and just say yes
it's 1963
it's 1964
it's 1957
it's 2006
put it all behind you
now it's all behind you