November 4 - 25, 2023
McLennon Pen Co. Gallery, in collaboration with Marilyn Minter and Exhibition A, is hosting an emergency exhibition in Austin, Texas, titled Choice Is Sexy. In response and protest to the U.S. Supreme Court overturning Roe v. Wade, which eliminated a federal constitutional right to abortion and led to a series of bans and restrictions by state legislatures, this exhibition aims to raise funds and awareness for reproductive health care. With proceeds directly benefiting Planned Parenthood, Choice Is Sexy seeks to create a community and a safe space to advocate for reproductive rights.
Each of the renowned participating artists have generously donated a new signed limited edition set of prints to the exhibition that have been produced with Exhibition A's dedicated support.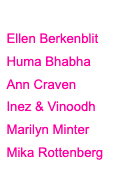 These special signed prints will be available to purchase at the gallery, or over email at [email protected]. Eighty percent of all proceeds will be donated to the Planned Parenthood Federation of America, with the remaining amount allocated to cover operating costs for the exhibit.
Choice Is Sexy will open at McLennon Pen Co. Gallery in East Austin, Texas on November 4, 2023, and be on view during the duration of the popular Austin Studio Tours. You are invited to attend the opening reception on Saturday, November 4, from 6 – 8 pm, or to visit the gallery during our scheduled hours during Austin Studio Tours on Saturday and Sundays between 12 noon – 6 pm.
2502 East 12th Street
Austin, 78702 Texas
Get directions