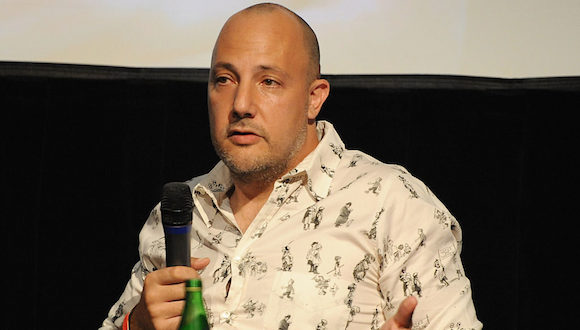 Stefan Simchowitz, the notorious art flipper/dealer that everyone loves to hate, is at it again. In a recent telephone interview with artnet News, Simchowitz put on his economist hat and theorized about the problems plaguing today's art galleries. Using his signature no-holds-barred language, Simchowitz says he doesn't want to be a nightclub bouncer for the market:
I believe in building markets through inclusion, and focusing on the real data and effectiveness of building markets […] so that cultural production is managed in a real way, and not in a fictional way where I have to be a doorman at a nightclub and only let the cool people in, and make sure that everyone else stays out. All you have is essentially fake markets with cool people in the VIP section of the nightclub being able to order the champagne and everyone else has to wait outside in the freezing cold. That's bullshit!
Earlier this year, Simchowitz was part of a panel discussion at the Nasher Sculpture Center in Dallas that provoked this article by Glasstire's Christina Rees. A short excerpt below:
In Simchowitz's case, he just throws a lot of money at his lack-of-feel problem, and recasts art as pure product. His aggressive "commonsense" approach is meant to make art lovers shut the hell up, because we all know money talks louder than anything else […] But art lovers won't shut the hell up when it comes to Simchowitz. And Simchowitz gets angry and defensive when art people question his methods.
Ultimately, whether or not the gallery business plan works, we know that the job is never easy. So keep on keepin' on, Texas galleries.