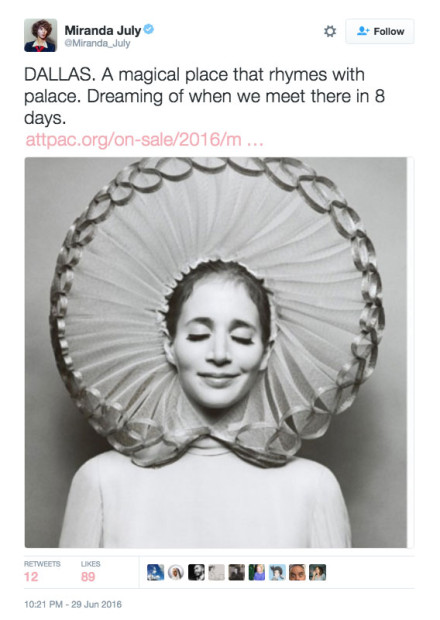 In the wake of the Dallas shootings, I thought the Winspear Opera House might cancel Miranda July's lecture. It was scheduled for the night following the disaster. But it didn't cancel, and in an introduction to July, the program director spoke about the organization's decision to continue the event, citing the Winspear as a site where the community can come together, as well as art's transformative power for healing. Then a shell-shocked and grieving public sat transfixed as July wove an unusual and sometimes hilarious narrative of her journey as an artist, from being at times a waitress, a stripper, and a car unlocker, while simultaneously working on her various creative artistic projects. The lecture title Lost Child! references the name of her first self-published childhood book that explores the theme of leaving what is comfortable and safe to venture into the unknown. This theme proves to be her mantra; one that she returns to in all of her work including literary, performance, visual art and film.
Three things attract me most to July's work, and she hit on them in the Dallas lecture: her refusal to reduce her work to a specific medium or genre, her enigmatic and very flawed characters, and the element of interactivity with real people to activate and generate her work. Prior to my preparation for her talk, I was familiar with her early performance work and some of the sculptures she produced for the Venice Biennale (which subsequently showed in NYC). Over the past month, I re-watched her first movie Me and You and Everyone We Know (2005, and one of the best narrative movies ever to deal with the art world), and read three of her books: No One Belongs Here More Than You; The First Bad Man; and It Chooses You. 
Rarely do we encounter an artist who moves so fluidly between visual, performing and the written arts. When David Sedaris was in town a few months ago, he touted July highly, saying that she was the real deal. He didn't know of any other artist, male or female, with her talent. And she was nice to boot. (July's work can be polarizing and quite tough.)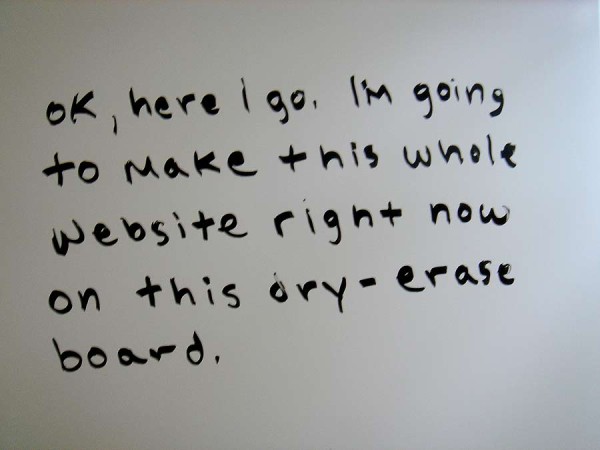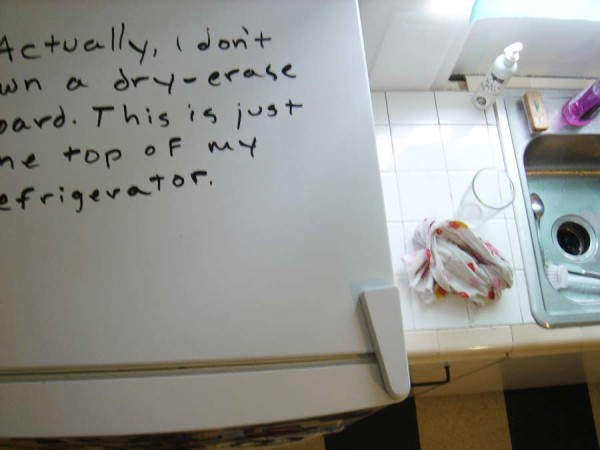 In her talk, she did seem like the real deal. She doesn't seem caught up in the celebrity L.A. film culture. She doesn't seem interested in the art market or art world, though she does accurately capture the art world in a spot-on satirical scene in Me and You and Everyone We Know. She doesn't play by the rules: she stars in her own films, and she casts ordinary people she meets online or from PennySaver ads. She doesn't have a gallery directing her art career or selling her work, although she is currently working on a few museum projects. And she seems genuinely interested in other people's stories, but not in an ironic, let-me-make-fun-of-you way; it's more of a celebration of the unconventional.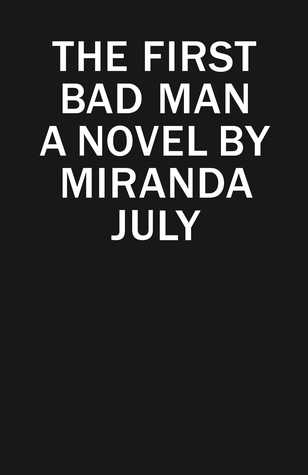 What ties the films, performance monologues, art and books together are her complex and flawed characters. In her volume of short stories No One Belongs Here More Than You and novel The First Bad Man, the characters are unapologetically sexual and aggressive, and not in any recognizable way. The female protagonist in The First Bad Man has an extraordinarily lonely life, but one that is rich in twisted, perverse fantasy and unspeakable desires. She is a middle-aged woman with extreme O.C.D., who falls in love with her roommate, who happens to be her bosses' daughter. Despite the daughter's bombshell appearance, she has unbearably stinky feet. It took me a few reads to determine whether the sexualized fight scenes in the narrative were real or imagined for the protagonist. As the character and plotline evolve, the story unexpectedly becomes a missive about motherhood and fierce maternal love.
The book It Chooses You recounts the meetings/interviews that July and photographer Brigitte Sire had with strangers who had placed ads in the PennySaver. What started as a procrastination tactic for July to avoid finishing her screenplay resulted in an oddball assemblage of narrative and visual portraits of people and their obsessive collections. One man named Joe who handmade dirty holiday cards for his wife of 62 years intrigued July enough for her to cast him in her next film, The Future. July has courage and a low-key persuasive demeanor that nets her what she needs to complete a project.
In addition, July's work often has an element of interactivity. Her 11 Heavy Things public art installation relies on viewers to interact with the work, take selfies and post them on social media. Ultimately the sculptures are the conduit for a dialogue that addresses the role of self-reflexive photography and how it shapes history in contemporary culture.
So at the end of her Dallas lecture, July engaged the audience to participate in a "performance." The men in the audience played the role of ALL THE MEN IN THE WORLD and the women played the role of ALL THE WOMEN IN THE WORLD in a dialogue volley about relationship expectations and gender stereotypes. After the conclusion of our call-and-response session that echoes a relationship gone sour, we were told to hold tight to a stranger's arm and were given four different scenarios for imagining meeting this stranger again in the future. In a testament to July's persuasive power (and charisma) everyone willingly participated. I did have an intense few moments staring into the eyes of the woman next to me and I would definitely recognize her again regardless of the context.
July encouraged us to experience what she practices in her work—to leave what is comfortable and safe to venture into the unknown. And for a few transformational minutes, we complied.