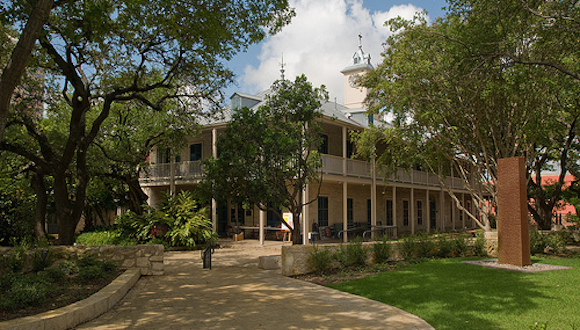 The Southwest School of Art in San Antonio will be celebrating its 50th anniversary this weekend with holiday markets, exhibition openings and a festival. The school is located on two separate campuses, the first of which was founded in 1851 as a girl's school. The second campus, located just a few blocks from Artpace, opened in 1998 and expanded the school's programming abilities. Since then, the school has kept a steady enrollment of 4,000 students and continues to support the arts in San Antonio.
See below for a full list of celebratory programming for this weekend:
Saturday:
10am-5pm: ARTICOPIA Eclectic Holiday Market
1-5pm: Downtown Teen Arts Fest with ArtPace and the San Antonio Library
Sunday:
1-3pm: Opening of FORMED – A Survey of Ceramics by Dennis Smith & Colleagues
1-3pm: Opening of Christa Blackwood: A Dot Red (The Ballad of Irrelevant Histories)
1-5pm: Open studios, tours, art making!