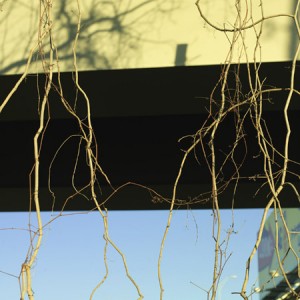 Noted Houston photographer Casey Williams died peacefully on January 1, after weeks in a coma brought on by complications from West Nile virus.
Known for his "found abstractions", taken on the Houston ship channel, until new Homeland Security rules curtailed his actiivties there in 2008, Williams persistent preoccupation with nuances of light and color led him to  select his works from hundreds of shots.
Williams  received his B.F.A. from the University of Texas in 1970 and his M.F.A. from the San Francisco Art Institute in 1976. His work has been included in numerous exhibitions, including: Art Museum of Southeast Texas in Beaumont; Diverseworks in Houston; El Paso Museum of Art; Carnegie Art Museum in Oxnard, California; New Orleans Museum of Art; Contemporary Arts Museum in Houston; The Gallery at the University of Texas at Arlington; Laguna Gloria Art Museum in Austin; The Museum of Fine Arts in Houston; and The Museum of Modern Art in New York.
An exhibition of Williams' latest photographs, titled Within, remains on display at Holly Johnson Gallery in Dallas until February 16.
A memorial service for Casey Williams is set for Tuesday, January 8 at 4p.m. at the Rothko Chapel in Houston.