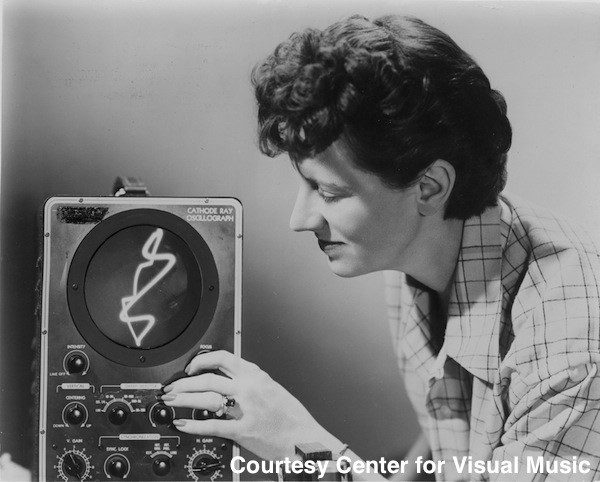 Next Saturday, February 3rd in Houston, Aurora Picture Show, the Museum of Fine Arts, Houston and the Center for Visual Music are collaborating on a film program featuring the works of filmmaker Mary Ellen Bute. A Houston native, Bute lived and worked in New York where, according to the New York Times, she was "known as a pioneer in animated short subjects and in the use of electronic imagery in films." Between the 1930s to the 1950s, Bute produced abstract animations that combined the properties of light, color, and line with music.
Though Bute isn't well known today, during her lifetime her films were screened at Radio City Music Hall and could be seen preceding feature films in movie theaters. In 1983, months before her death, Bute was honored by the by the Museum of Modern Art.
To learn more about Bute, please go here. For more details on next Saturday's program, which will occur at 7PM, please go here.