Studio One Archive Resource announced its official launching as a service organization that will work with members of the Houston arts community to help preserve their history so the stories of those who built the community may be captured and shared. Creating A Living Legacy (CALL) Project is a program of the Joan Mitchell Foundation that, under the sponsorship of Fresh Arts, granted $50K to complete a pilot program of the Houston version of the CALL Project.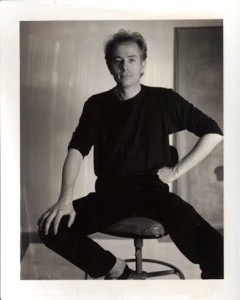 Local artist, art educator, and archivist Patricia Hernandez, who will serve as Studio One's Founding Director, named the organization for William Steen​'s studio and artist-run space in downtown Houston during the early 80s. Steen's Studio One was one of the earliest alternative art spaces in the city, presenting exhibitions, lectures, musicians, performances and inspiring the founding of DiverseWorks. Hernandez explains the genesis of the project:
"When I learned about William's space downtown in 2007 and how it really started something that has grown over the years, I couldn't believe it took me so long to discover. I'd known him since 1992 and knew so many other things about him, but not this. It seemed that it was probably one of many stories that, unless they were collected and preserved, could be lost or forgotten. Starting an organization to help preserve them felt like a good idea. It would provide a valuable and highly needed service to small and mid­size arts organizations who pour everything they have into their current and future programming, there's rarely time, money or energy left to devote to their past. This history is too important not to preserve and share. It accounts for so much of the city's creative energy and has a tremendous impact on, especially, a younger generation of artists and arts professionals."
During the Houston CALL Project's pilot phase, eight local artists, including Rachel Hecker, Terrell James, Mary Jenewein, Charles Mary Kubricht, Bert Long, David McGee, Beth Secor, ​and Toby Topek,​ received assistance with collecting, organizing and digitizing their history. Studio One is now seeking nominations (deadline: August 15) for its next round of visual artists. For qualifications and details, go here.
(Lower image: William Steen, polaroid self portrait, 1980s. Courtesy of Menil Archives, The Menil Collection, Houston.)