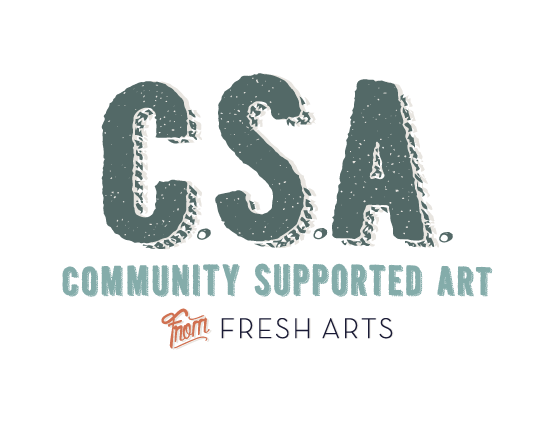 Modeling itself off of the principles of the CSA (Community Supported Agriculture), wherein people pay a monthly fee to receive a farm box full of assorted farm-fresh produce called a "share," Fresh Arts in Houston has introduced another CSA, this one: Community Supported Art. The art idea is basically the same as the veggie one: shell out a flat rate, but get a box of art!
"The goal, borrowed from the world of small farms, is a deeper-than-commerce connection between people who make things and people who buy them," said the New York Times about similar programs in the Northeast and Midwest. "The art programs are designed to be self-supporting: Money from shares is used to pay the artists, who are usually chosen by a jury, to produce a small work in an edition of 50 or however many shares have been sold."
For the Fresh Arts CSA, nine local artists have been selected by a jury and received a commission to create 50 "shares." The shares consist of works of art or objects of artistic production. Interested collectors will purchase a share and in return receive three farm boxes of locally produced artwork during three intervals in the season.
The hope is to spread the word about local artists to a set of novice collectors, who are apparently willing to hedge their bets and take whatever art produce gets dealt them, because just like the crate of veggies, you never know what art you're going to get. Kale? Bluebonnet watercolor. Beets? Pin-up girl collage. Radishes? Digital print. But veggies can be sautéed or chopped into all manner of preferred deliciousness, even okra. Not so with art. Even with the jury process, not all art in a share will appeal to each collector.
But every CSA is a gamble, after all, but one it seems people are willing to take.
Fresh Arts CSA kicks off April 3.
C.S.A. Kick-Off Party
April 3, 2014
6:30 – 8:30 PM
SPARROW Cookshop + Bar
3701 Travis Street
Houston, TX 77002