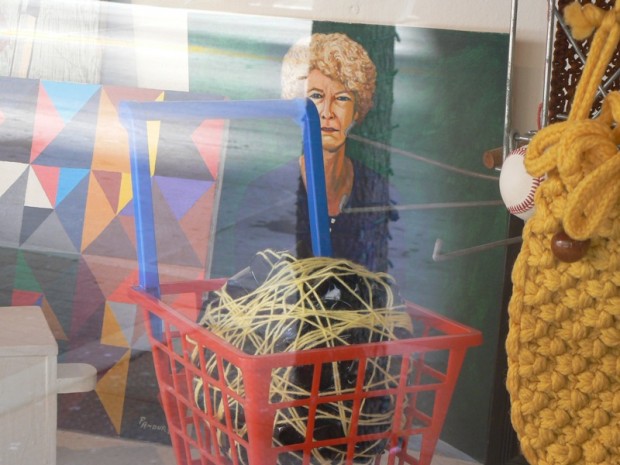 In an effort to engage other parts of town during the Dallas Art Fair in a couple weeks, some clever folks — Art Fair head honcho, Chris Byrne, and artist and Dallas-betterer/pants-kicker Richard Patterson, decided to curate the Neiman Marcus windows along with some other art professionals, letting a handful of artists go hog wild in the windows of our most famous cultural contribution, to some pretty marvelous ends.
ED MARQUAND
Owner and Creative Director of art book publishing house, Marquand Books, did up a window display that made me wonder why we don't have a really great art bookstore (or any bookstore) here in Dallas. But maybe we will soon, because he makes it look pretty swank and decadent to lounge about reading, and that's always a Dallas selling point — the looking good part, I mean.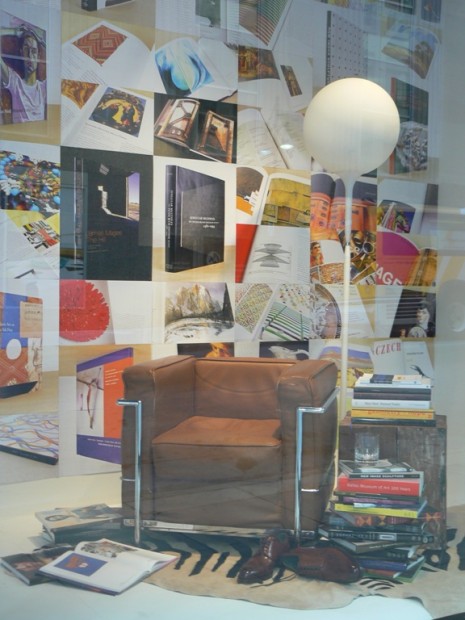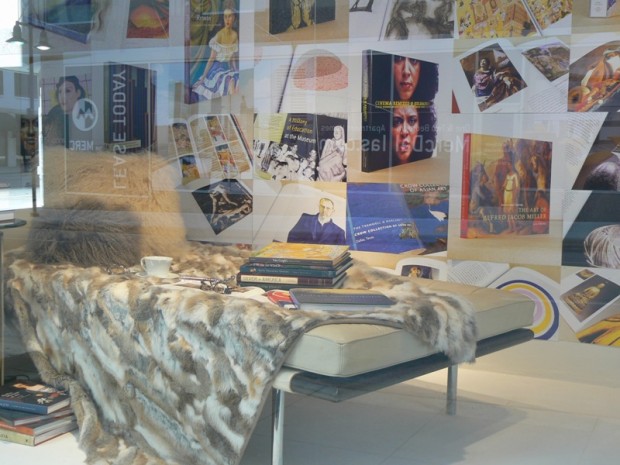 SELVEN O'KEEF JARMON
Nominated by Toby Kamps, Curator of Modern and Contemporary Art, The Menil Collection, this window is a mite underwhelming compared to the others, but that mannequin with the shrunken head and fabulous get-up redeems it.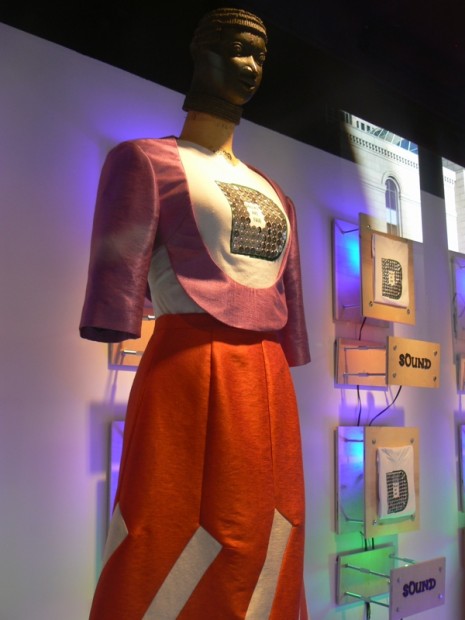 JEREMY MORA
Nominated by Stephen Ross, Curator of Education at the Nasher Sculpture Center, these windows by Jeremy Mora are kick-in-the-pants fantastic. The exterior of the window is blacked out, with only a few small slits to peep into to look upon diorama wonderworlds of golden hot glue and paper palaces. Rahr, these are gorgeous.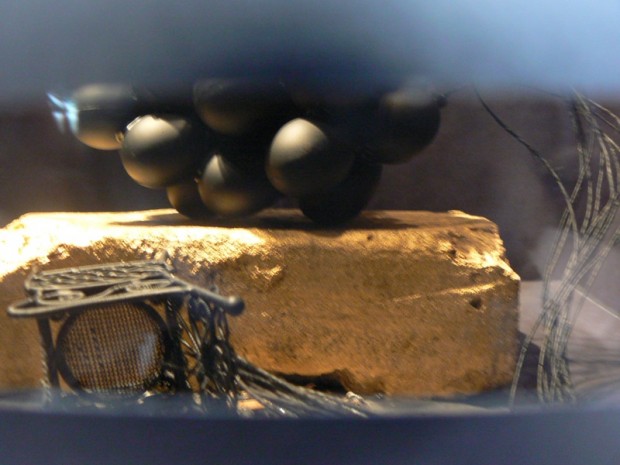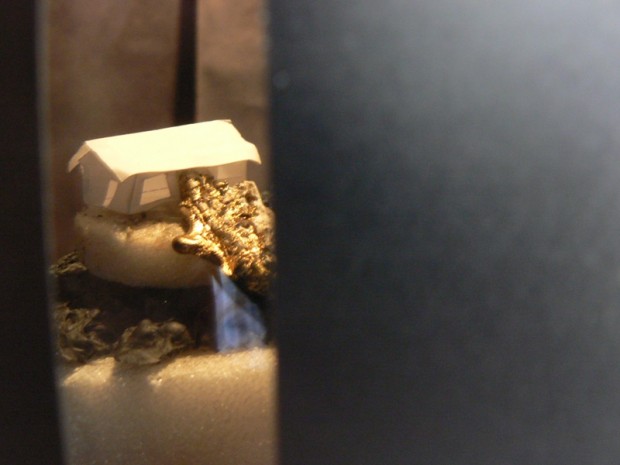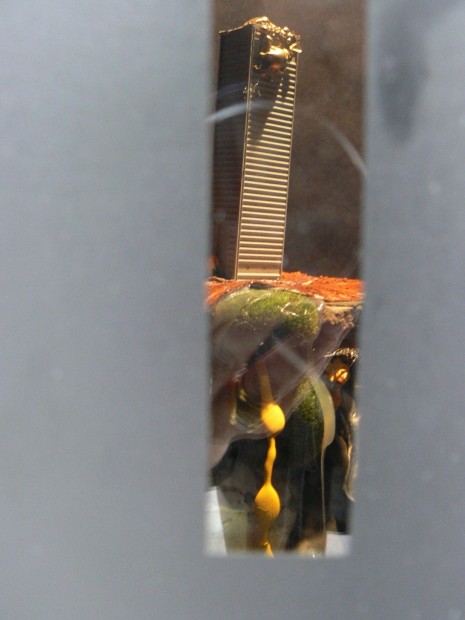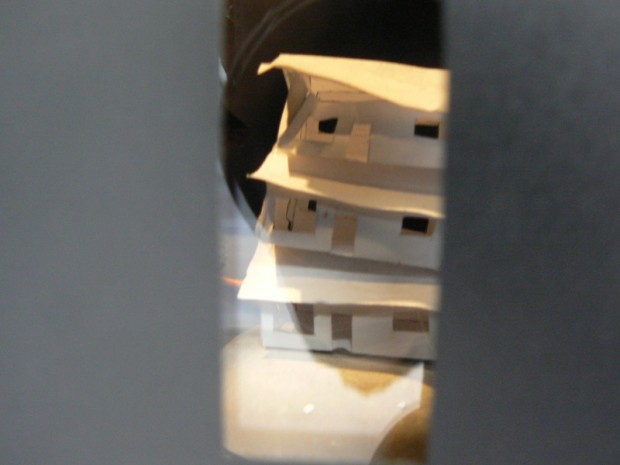 SOUR GRAPES
My fellow Oak Cliffers, the spray paint brandishing posse called Sour Grapes, were nominated by Peter Doroshenko, Director of the Dallas Contemporary. I love graffiti –think it makes cities realer, more dynamic — so I'm so glad these guys got a chance to tag the hell out of our fanciest department store, and not get arrested.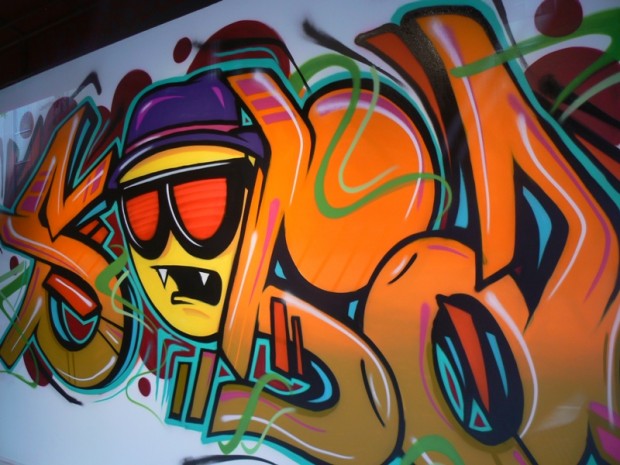 BILL DAVENPORT
Glasstire's own Bill Davenport reinterprets Bill's Junk, originally installed at the Contemporary Arts Museum Houston. This window had us entiely engrossed for quite some time. As a fellow estate sale junkie, I was clapping for Bill's incredible luck at having found some of this crap, and it's all for sale.
So, Bill — how much for that "Our Lady of Japan" painting? I might need it. Or how about the rubber Loch Ness toy? My kids were obsessing over it. I'm serious, let me know.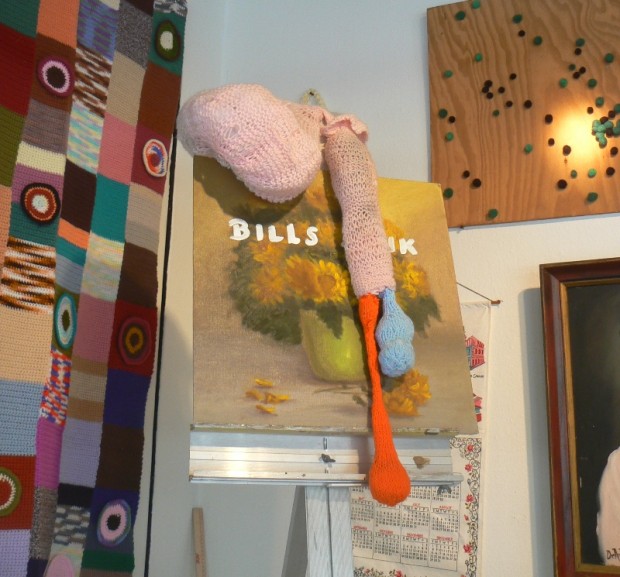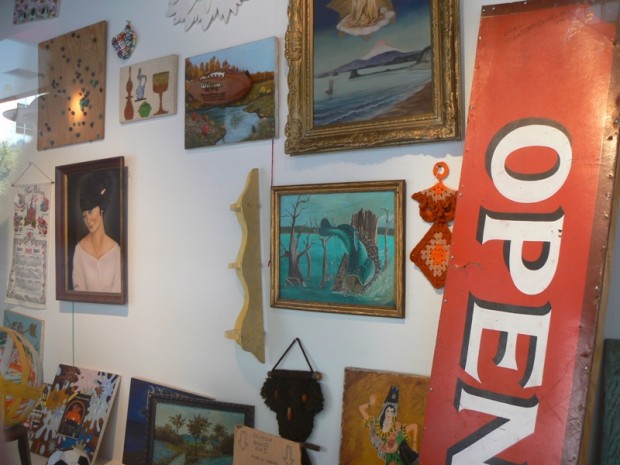 WUNDERKAMMER OF WEBB GALLERY, WAXAHACHIE
This window by the Webb Gallery crew strikes a really fine balance between being kitsch and seeming fancy. It's loads of clever and befuddling too, sort of like some Dallas old lady's  houses can be — an odd assemblege of treasures, but also things that could cause really bad buyer's remorse, decades too late.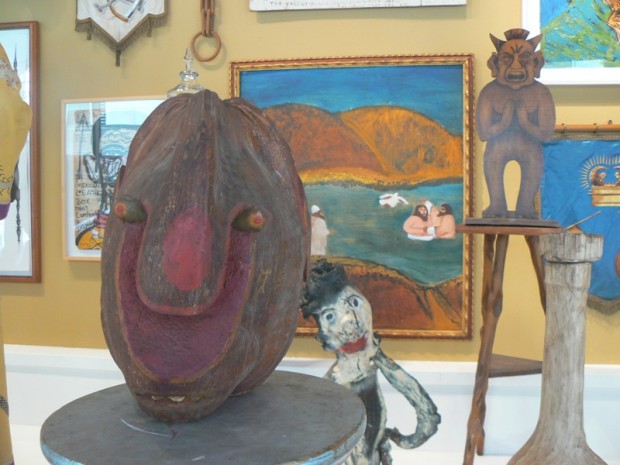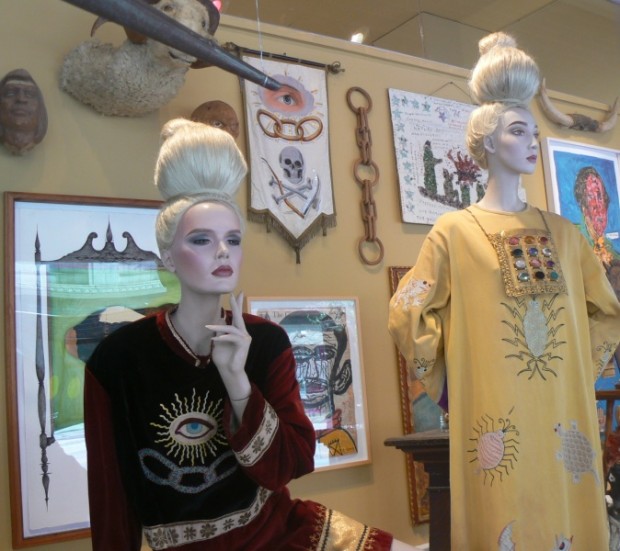 The window of artist Edward Setina,  nominated by artist Richard Patterson, wasn't up and running when I stopped by, most likely because it is a video piece projected onto the window, and is only viewable at night. I'll swing by once it's dark out, snap a shot, and update this post. Check back later…