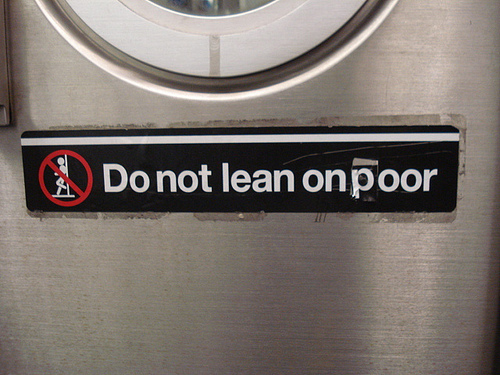 So apparently the elusive New York graffiti artist Poster Boy has been caught by NYPD. Real name: Henry Matyjewicz. But, to keep things interesting, the NYT tells us:
"Henry is one of many individuals who believe in the Poster Boy 'movement,' " the man wrote later on Tuesday in an e-mail message, referring to Mr. Matyjewicz in the third person. "Henry's part is to do legal artwork while propagating the ideas behind Poster Boy. That's why it was O.K. for him to take the fall the other night."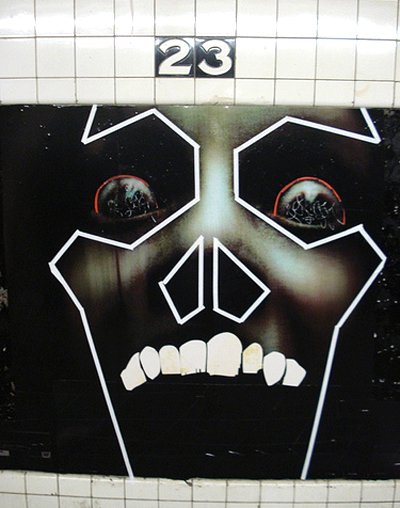 I'm all for culture-jamming, and I certainly agree with Poster Boy's comment that "there is a difference between what is right and what is just. If there is a law that is outdated, impractical, and/or immoral, people should have the right to challenge it." But then the asshole takes it too far: "Remember, slavery was considered legal at one point. I consider the world's current modus operandi a modern slave system. I intend to challenge it in any way I can." So basically not being allowed to engage in vandalism is tantamount to enabling slavery now? This sounds like the rants of an over-priviledged suburban brat. It also makes him sound straight and white. Not that there's anything wrong with that but that comment is so fucking blind to the realities of almost everyone who isn't white, male and straight, that it makes me really suspect of his intentions and concerned about his naivete. It makes his political culture-jamming seem more like teenage acting-out.
If "Poster Boy" is indeed more of a "movement" than a spoiled brat, then that would explain the varying quality of his work. In any case, I'm more of an Aakash Nihalani kind of guy anyways…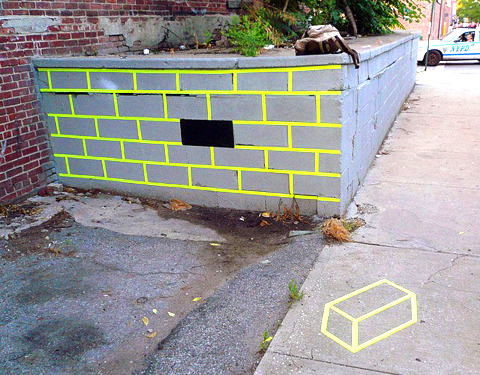 BONUS QUESTIONS: Do good street art and urban density go hand-in hand? Does Texan car culture dampen small-scale public art?