Like many artists, I make the majority of my living teaching art. But not, mind you, in some fancy full time tenured sort of way. That, dear reader, is another post entirely.
This semester I decided to shake up my Intermediate and Advanced Ceramic Sculpture class beyond teaching them skills, and there is a lot to cover: firing kilns, mixing glazes and clay, slip casting, etc. These things can all seem straight forward but honestly should have at least a semester devoted to each. As is bound to happen from time to time, I found myself frustrated with the imagination, curiosity and lack of risk taking in my students. Don't get me wrong, my students are amazing and it's hard enough to learn technical information let alone make "art".  I am lucky to have worked with many of them over the course of multiple semesters and this is a luxury for an adjunct having students who not only come back again but get better as they progress. That said I think I owe it to them to not only teach them how to make, but how to think, look and get excited about art beyond the classroom and their expectations of a medium. I wanted to not only inspire but to let each of them know that they are capable of so much more when it comes to their ideas . So I've decided to try a new approach. Taking a nod from Jim Jarmusch, I'm embarking on a grand experiment.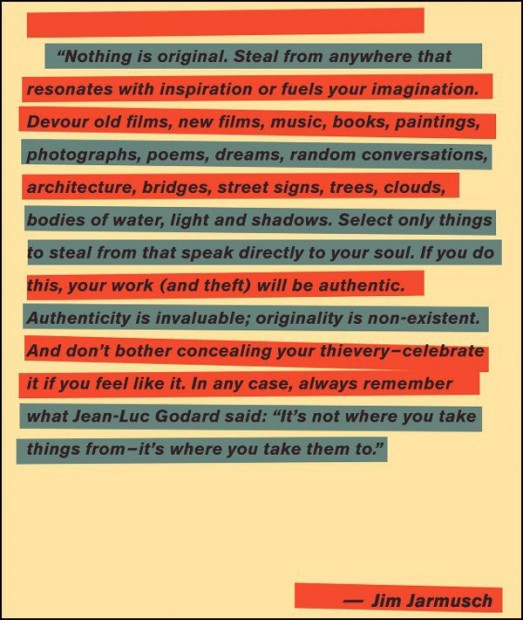 Mimicking Antony Gormley's Clay and the Collective Body (2009) at the IHME, Kaisaniemi Park, Helsinki, my students will learn the skills to mix their own clay and build on a large scale quickly and intuitively. They will also learn how to collaborate with each other, something I found them resistant to in the past. This is a shame because whether they continue in art or end up in an office, teamwork and people skills are a big part of life.
Collaboration can also bring new perspectives to the table and, at its best, unexpected results. Under a deadline they will work, work, work using a book or film with a memorable character and visually graphic landscape as their starting point. The final project will not be what they make in clay, but what they do with that unfired work – a series of photographs, drawings, a stop action film, a flip book, or perhaps a performance piece! I think that the students open to the experience will do best. Those hoping for A+B to = C will have a much harder time. Comfort zones are a hard thing to let go of, even for teachers, which is why this experiment is so exciting and scary.
So an example, the 1902 film Le Voyage Dans La Lune by George Méliès:
And a scene from the restored film with music added by the French electronica duo Air.
http://youtu.be/4dTVfSJoj04
Now think of Martin Scorsese's film Hugo. Below is the trailer for the film about the French illusionist-turned-filmmaker whose original film and restored clip is above.  Ben Kingsley plays Méliès in Scorsese's film about the cinematic pioneer. Incredibly prolific, he produced 531 short films between 1896 and 1913. The best was his 14-minute Le Voyage Dans la Lune. Méliès himself was inspired by Jules Verne's From the Earth to the Moon and H.G. Wells' The First Men in the Moon. There is an endless trail of influence and inspiration.
http://youtu.be/hR-kP-olcpM
Still more, Le Voyage… also inspired The Smashing Pumpkins Tonight, Tonight
And while watching a recent episode of The Daily Show, another  George Méliès reference turned up:
My hope is that this example of trickle down inspiration will help guide my students to develop a fresh take on something and get them excited. Introducing not only a muse but a connection to time and a greater history as well.
I'll let you know how it goes…