What is Glasstire?
Glasstire is an online magazine that covers visual art in Texas and Southern California. We've been in continuous operation since January 2001. We are a non-profit 501(c)(3) publication, and we're supported in part by grants from The Houston Endowment, The Brown Foundation, Inc., the Greater Houston Community Foundation, the City of Houston through Houston Arts Alliance, and the Texas Commission for the Arts.
And the name?
The name "Glasstire" is an homage to Robert Rauschenberg's sculptures of tires cast in glass.
Who are you people?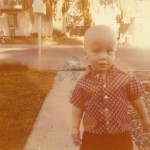 Michael Bise – Featured Columnist
Michael Bise is an artist living in Houston, TX. Sometimes he thinks making art is a good thing that helps elevate the human spirit above the terrible reality of our physical existence. Other times he believes that we are destined to repeat a cycle of war, genocide and dictatorship, and that art is pointless. His inability to believe completely in either scenario is what allows him to keep making art.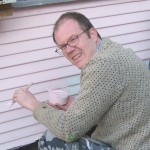 Bill Davenport – Editor
A Houston artist and writer, Bill Davenport been tracking the Texas art scene since 1995, and is the recipient of awards from the Louis Comfort Tiffany Foundation, the Andy Warhol Foundation, and Artadia. In his spare time, Bill is wrapping the largest ball of yarn in Texas and is proprietor of Bill's Junk in Houston. Find out all about him at http://www.billdavenport.com.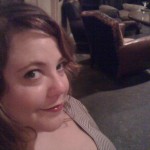 Sarah Fish – Feature Writer/Blogger
For eight years in New York City, Sarah Fisch defended Texas as the home of muchos smartypantses, artists, thinkers, and other people who aren't, for example, Tom deLay. New Yorkers remained skeptical. After she graduated from The New School, Fisch migrated back to San Antonio in '08. She worked as the arts editor at San Antonio's altweekly The San Antonio Current, until this past November when she became the arts and culture staff writer at start-up SATX news site Plaza de Armas. Furthermore, Sarah Fisch (whose last name is pronounced "fish") is the 2010 San Antonio Artist Foundation Grant winner for Literary Arts for a forthcoming book of SATX-based short fiction and was a national Endowment for the Arts / USC Annenberg / Getty Arts Journalism Program Fellow. She's a children's book writer, a stand-up comic, and also a sound artist, which are conveniently broad categories. She's been an avid Glasstire reader forever, so this blogging gig is pretty special to her. Finally, Fisch chose a profile pic that she hopes might get her a little play from the dudes.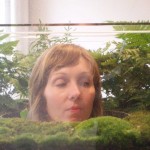 Andrea Grover - Feature Writer/Blogger
Andrea Grover is an independent curator, artist and writer. In 1998, she founded Houston's Aurora Picture Show, a now recognized center for filmic art, that began in Grover's living room as "the world's most public home theater." Currently Associate Curator of the Parrish Art Museum in Southampton, NY, Grover has been a migrant curator for apexart, Contemporary Arts Museum Houston, Dia Art Foundation, The Menil Collection, Parkinggallery, Tehran and the Carnegie Mellon University's Miller Gallery. She likes to share.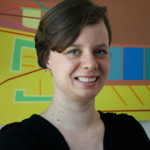 Rachel Hooper – Feature Writer/Blogger
Rachel Hooper is an art critic and curator, whose articles and books on contemporary art have been published internationally. She is currently a PhD student in art history at Rice University with a focus on modern and contemporary art, and she was associate curator and Cynthia Woods Mitchell fellow at Blaffer Art Museum from 2007 to 2011 and curatorial fellow at the Walker Art Center from 2006 to 2007. She has an MA in art history from Williams College.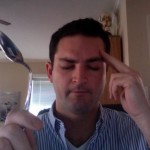 Chris Jagers – Blogger
Chris Jagers is an artist & entrepreneur with a passion for Art and Technology. He is the Founder/CEO of SlideRoom.com, which provides a web-based system to institutions wanting to streamline their process of application & review. Christopher earned his MFA from the University of Washington and his BFA from SMU, Meadows School of the Arts.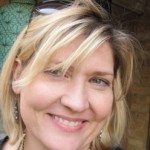 Kelly Klaasmeyer – Feature Writer/Blogger
Kelly Klaasmeyer is the former editor of Glasstire. An artist and writer, she was selected as a Fellow for the 2009 USC Annenberg/Getty Arts Journalism Program and was the recipient of a 2009 Creative Capital/Warhol Foundation Arts Writers Grant. She lives in Houston for the fresh air and Alpine scenery.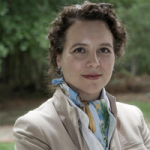 Rainey Knudson – Founder/Publisher
After working on a print magazine about Texas art, Rainey Knudson founded Glasstire in 2001 as one of the earliest web-only arts journals in the country. She has an undergraduate degree in literature from Rice University, and an MBA in entrepreneurship from the University of Texas at Austin. She lives in Houston, where she grew up being dragged to art openings in her Sunday school dresses.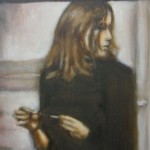 Laura Lark – Feature Writer/Blogger
Laura Lark is a writer and visual artist. When not practicing her respective crafts, she also serves as the founder, director, and CEO of Annoying Deadbeat Townie Enterprises, LTD, which has been "totally committed to excellence since 1975." Lark lives and works in Houston.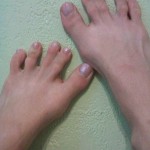 Betsy Lewis - Blogger
There are a lot of people named Betsy Lewis in this world. This one is not the model or the tennis player or the daughter of Barbara Bel Geddes. As Betsy Lewises go, this one is pretty ordinary, really, except for her awesome webbed toes.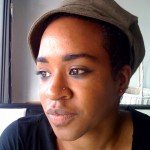 Ayanna Jolivet Mccloud - Feature Writer/Blogger
Ayanna Jolivet Mccloud is an artist and writer. She has participated in exhibitions and residencies throughout the U.S., the Caribbean, and South America. Her creative practice draws attention to the precarious, ephemeral, and soulful. She is currently based in Houston, Texas, where she runs labotanica.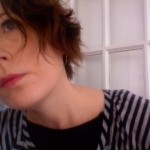 Margaret Meehan – Blogger
Margaret Meehan is an artist transplanted to Texas from Seattle  via NYC. Melba Toast on the other hand is  a very dry, crisp and thinly sliced version of "Up Like Toast" the artist blog she's been psuedo-secretly working on for the past 2 years. It is often served with soup and salad or topped with either melted cheese  or pâté.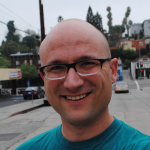 Keith Plocek – Blogger
Keith Plocek is a Houston-born writer living in Los Angeles. He gets around.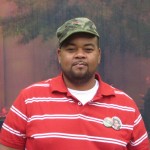 Robert Pruitt – Blogger
Robert Pruitt is an artist from Houston TX. He is a founding member of the organization Otabenga Jones & Associates, has a secret crush on Erykah Badu, and has recently been following Marvel Comics' Thor.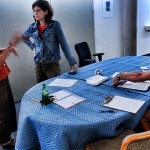 Christina Rees – Featured Columnist
Christina Rees has served as an editor at both The Met and D Magazine, as a full-time art and music critic at the Dallas Observer, and has also covered art and music for the Village Voice and other publications. A former resident of New York City and London, Rees currently lives in Dallas, where she was the owner and director of Road Agent gallery. Rees is now the curator of Fort Worth Contemporary Arts, at Texas Christian University in Fort Worth, where her exhibitions have included Death of a Propane Salesman: Anxiety and the Texas Artist; Liam Gillick: …and other short films; M: Let's Build a Fort!; Michael Bise: Epilogues; Rufus Corporation: Yuri's Office (with Noah Simblist); and Kevin Todora and Jeff Zilm: Gaffes and Informations. Her recent independent curatorial projects include Modern Ruin and Modern Ruin II: Quick and Dirty (both with Thomas Feulmer). Rees writes regularly for Glasstire, the online journal of visual art in Texas.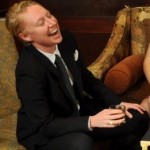 Claire Ruud- (Art) Business and Finance Correspondent
Claire Ruud has an M.A. in art history from The University of Texas at Austin and is pursuing an M.B.A. at The Yale University School of Management. She thinks a lot about feminism, queer theory, and financing contemporary art production.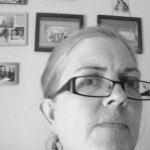 Beth Secor -Feature Writer/Blogger
Beth Secor is easily distracted and burnt her lunch while taking a photo and preparing this bio. She lives in Houston, Texas.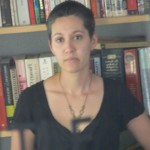 Lucia Simek – Feature Writer/Blogger
Lucia Simek is an artist and writer based in Dallas. She and her husband, Peter Simek, founded the much-loved, short-lived arts and culture site Renegade Bus in 2009. She has also written for THE Magazine and People Newspapers, and is currently a frequent contributer to D Magazine's arts blog, FrontRow. She also acts as the arts commentator for the kids blog Tiny Dallas.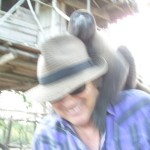 Hills Snyder – Feature Writer/blogger
Lubbock native Hills Snyder lives in San Antonio. He is an artist, curator, song writer and Director of Sala Diaz. You are invited to follow his writing on the Facebook page U.S. 87.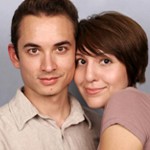 Mark and Angela Walley – Featured Video Contributors
Mark and Angela have been working together as filmmakers since the age of sixteen. After their recent marriage they established Walley Films, an independent production company currently owned and operated in San Antonio, Texas. Their interest in art and documentary film has found the perfect outlet since they began their partnership with Glasstire in 2009.