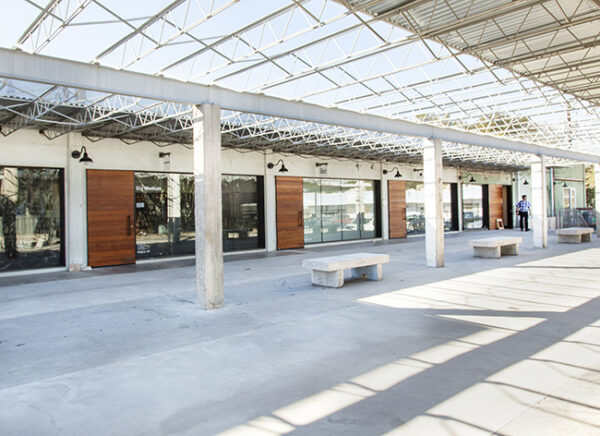 There's a new school in town! The Austin School of Fiber Arts will open April 21, 2021, in partnership with the Neill-Cochran House Museum in Austin. Founder and Executive Director Lynne Brotman has attended fiber art residencies in Japan and Oaxaca, and was the assistant director at Hartman Gallery in Dallas where she followed an interest in Japanese garments depicted in traditional woodblock prints.
Brotman discusses her motives for starting the school: 
"Particularly in Austin, and everywhere, the fiber arts are dying out. People in Japan practicing Shibori…[and] weavers in Oaxaca are in their 80s and 90s, and when they pass on we don't want that fiber art tradition to die — through the school the traditions in fiber art have a way to be passed on. Whether that is locally, nationally, or internationally, we want to support those arts and have people come and learn them, and hopefully continue them. One major focus is to bring master artists and artisans to teach; Maximo Laura from Cuzco, Peru, Gasali Adeyemo from Santa Fe [and] Nigeria to teach Indigo dying and batik, [and more]. We will also offer community workshops at less expensive rates, available for everyone." 
As another way to bring in the community at large, each artist will also give lectures at the Neill-Cochran House Museum.
"The focus is to bring education, preservation, and the history of fiber arts and present it to the community here and anyone who wants to attend."
Through its website, The Austin School of Fiber Arts offers memberships with discounts on master classes and early registration. It will also provide historic and contemporary news about fiber arts. Events begin with a Shibori lectureship and workshop by Lynne Brotman April 22 and 24. Other events scheduled include lectures and workshops on healing dolls, basket weaving, screen printing, rug felting, tie-dying with indigo, weaving, and more.
For more information, to become a member, and to register for events, please visit The Austin School of Fiber Arts website here.  
****
The location of the Austin School of Fiber Arts lectures is The Neill-Cochran House, just a few minutes' walk from the UT-Austin campus, a steward of the city's 10th oldest historic site (1856), including Austin's only intact slave quarters. They share a site, Austin, and Texas history from the city's birth in 1839 up to 1930 through historically furnished spaces as well as numerous rotating art and history exhibitions. The Neill-Cochran House is owned by the National Society of the Colonial Dames of America in Texas (NSCDA-TX). 
Other Austin School of Fiber Arts Sponsors include Austin-Lima Sister Cities, Big Medium, and the Still Austin Whiskey Co.