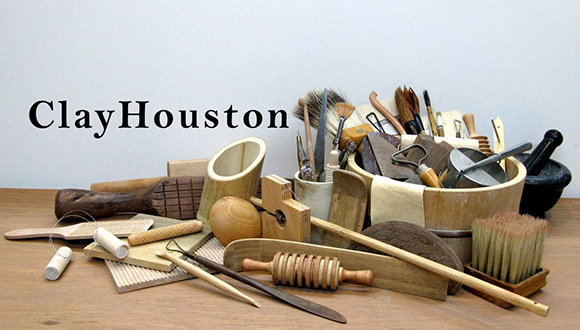 ClayHouston, a nonprofit ceramic arts organization, announced its Award for Texas BIPOC Ceramic Artists last month, and the deadline to apply is March 22. ​Black, Indigenous, and/or People of Color (BIPOC) ceramic artists across Texas are encouraged to apply.
Prompted by the effects of Covid-19, systematic racism, and economic uncertainty in BIPOC communities, along with a desire to diversify ceramics practices, ClayHouston  will award two winners $1,200 each in the categories of Emerging and Mid-Career & Beyond. For both categories, artist must be at least 18 years old.
The jurors for the Award for Texas BIPOC Ceramic Artists include Natalia Arbelaez, a Colombian American artist currently in residence at the Museum of Art and Design in New York City; Adam Chau, an artist in Cold Spring, New York currently on the board of Artaxis and The Color Network; Jennifer Ling Datchuck, a San Antonio-based artist who received the Emerging Voices award from the American Craft Council and in 2020 was named a United States Artist Fellow in Craft; and Robert Lugo, an American artist, ceramicist, social activist, poet, and educator. Lugo is the recipient of the 2019 Rome Prize, and was awarded a 2019 Pew Fellowship.
Benefits of the juried award go beyond the $1200 cash prize. Recipients will also receive a one year membership to ClayHouston, including a monthly newsletter, an invitation to participate in the Annual Member Exhibition, a member profile page with photos on the ClayHouston website, an an invitation to participate in its annual pop-up sale. For full benefits, please visit the ClayHouston website here.
Winning applicants will be notified via email on April 26.  Again, deadline for submission is March 22.
To apply, please go here. For more details on application requirements, please go here.