Groundbreaking ceremonies have been announced for a new Rockport Center for the Arts (RCA) building. The event is scheduled for Tuesday, February 23, at 10:00 AM at 204 S. Austin St., in Rockport. The new facilities are funded by a successful multi-million dollar capital campaign. Highlights of the future construction include a 13,000-square-foot visual arts and art education complex, an 8,000-square-foot performing arts facility and convention center, and a 16,000-square-foot outdoor sculpture garden.
To watch a concept video of Rockport's new building, please go here.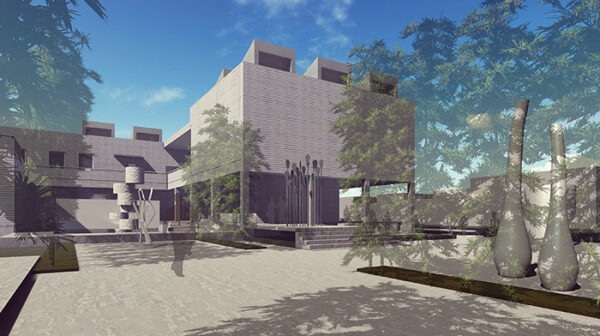 Rockport Center for the Arts' main building suffered more than $1.2 million in damage after Hurricane Harvey struck the city on August 25, 2017, and the Center's campaign for new construction began. By the following March, the organization had donations totaling 96% of its $4.5million goal. Completion is scheduled for mid-2022. Congratulations to Rockport, everyone involved with RCA, and RCA's Executive Director, Luis Purón!
****
Rockport Center for the Arts hosts a wide variety of exhibits, special events, education workshops and classes for children and adults, performing arts, sculpture garden and much more. The Center is a hub for The Arts in the beautiful coastal Rockport Fulton area. After 48 years, The Center re-established operations at 106 S. Austin St. in the wake of devastation sustained to the original building from Hurricane Harvey. The new facility is  open to the public from 10 a.m. to 4 p.m. Monday through Saturday and admission is free.