Houston: Wednesday, February 17, 11:15AM. I am sitting in my car writing this and I don't know what it is about yet. Like millions of Texans this morning, my wife and I have been without power for the past 24 hours and counting, after blackouts that began on Sunday night. Our car is a temporary refuge from the steady 54-degree temperature we slept in last night, and our faucet pressure is coming in as a trickle. A minute ago we got the citywide text to boil our tap water.
We are fortunate enough to have a car with gas and a heater, and ours is a gas stove so we've been able to make coffee (after pounding the beans in a bag with a 🔨) and a hot meal or two.
The art world has shuttered and there are postponements and cancellations for which we've received notice. The Blanton Museum at UT Austin is closed and has postponed its Virtual Groundbreaking celebration, originally scheduled for February 18, to Tuesday, March 9 at 7PM.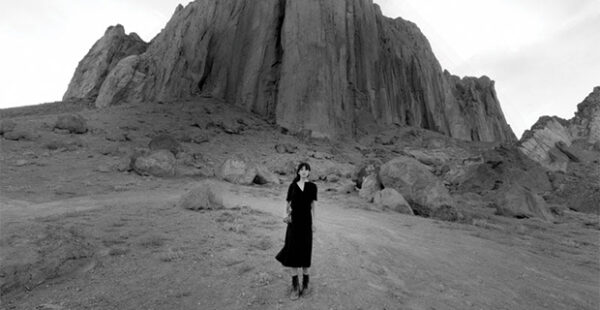 The Modern Art Museum of Fort Worth has also postponed the aptly titled Shirin Neshat: I Will Greet the Sun Again from Friday, February 19, until Sunday, February 28.
It's safe to assume that most in-person art events scheduled for this week in large Texas cities have been postponed.
Our ability to work remotely has been curtailed by interrupted WiFi and very spotty cel service. I drove slowly and safely to our office to work, but no sooner did I sit down and plug in and… the power went out, the elevator stopped working, and the electric parking lot gate froze.
The sole hydroelectric plant that supplied Morovia, Liberia, where I grew up, was notorious for rolling blackouts. It was part of my play with my siblings and cousins to make scary faces with flashlights and play hide-and-seek in the dark. But this weather is colder, and seems more dangerous.
I went out to buy flashlights and had a zombie apocalypse of an experience at the local Target. Except for the emergency lights, the store fixtures were off while we shopped. Elevator music played. It felt like Walking Dead meets World War Z meets Night of the Living Dead. My own private dystopian still life.
We've warmed up sufficiently and are about to head back into our meat locker of an apartment. Please stay warm if you can, and here's to less Covid and lockdowns (I am officially coining the word "ColdVid"), and more power in the days to come.